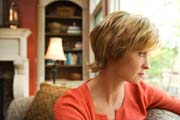 Photo: Getty Images
Endometrial cancer is the most common gynecological cancer in the United States. Most cases develop after menopause. Abnormal vaginal bleeding or discharge is the first symptom in 90 percent of patients. There are many other conditions that can cause such bleeding, and these can often be identified with physical examination and lab tests. Diagnostic tests for endometrial cancer include biopsy, ultrasound imaging, and hysteroscopy.
Type I endometrial cancer is associated with estrogen exposure, and accounts for 75 percent of cases. It is also called the endometrioid type. Type II tumors are not related to estrogen, occur later in life, and have a worse prognosis.
A review article from Thomas Jefferson University in Pennsylvania provides the risk factors. There is no screening test recommended for the general population, since the prognosis does not change with earlier diagnosis for this type of cancer. However, women with hereditary nonpolyposis colorectal cancer are at increased risk for endometrial cancer and should receive endometrial biopsies beginning at age 35. Risk factors for the general population include:
1. Hormone replacement therapy. Long-term use of high dose estrogen alone (without progestins) has the highest relative risk, of 10 to 20. Combination oral contraceptives containing estrogen and progestin are associated with decreased risk.
2. High cumulative doses of tamoxifen, a drug used to treat breast cancer. This drug interferes with the action of estrogen and has a relative risk of three to seven.
3. Estrogen-producing tumor, with a relative risk of five or greater.
4. Obesity. The relative risk ranges from 1.7 for mild obesity (body mass index 30 to 34) to 6.4 for severe obesity (body mass index greater than 40), compared to women in the ideal weight range.
5. History of no pregnancies, with a relative risk of 1.5 to 3.
6. Diabetes, high blood pressure, thyroid or gallbladder disease, with a relative risk of 1.3 to 3.
7. Older age. Ninety percent of endometrial cancers develop after age 50, with a median age of 62 at diagnosis.
8. More years of menstrual periods, starting before age 12 and/or ending after age 52, has a relative risk of 1.5 to 3.
9. Menstrual irregularities have a relative risk of 1.5.
10. White race has a relative risk of 2.
Endometrial cancer can be successfully treated with surgery, radiation, and chemotherapy.
References:
1. Buchanan EM et al, "Endometrial Cancer", American Family Physician. 2009; 80(10): 1075-80.
2. More information online:
http://www.ncbi.nlm.nih.gov/pubmedhealth/PMH0001908/
Linda Fugate is a scientist and writer in Austin, Texas. She has a Ph.D. in Physics and an M.S. in Macromolecular Science and Engineering. Her background includes academic and industrial research in materials science. She currently writes song lyrics and health articles.
Tags: