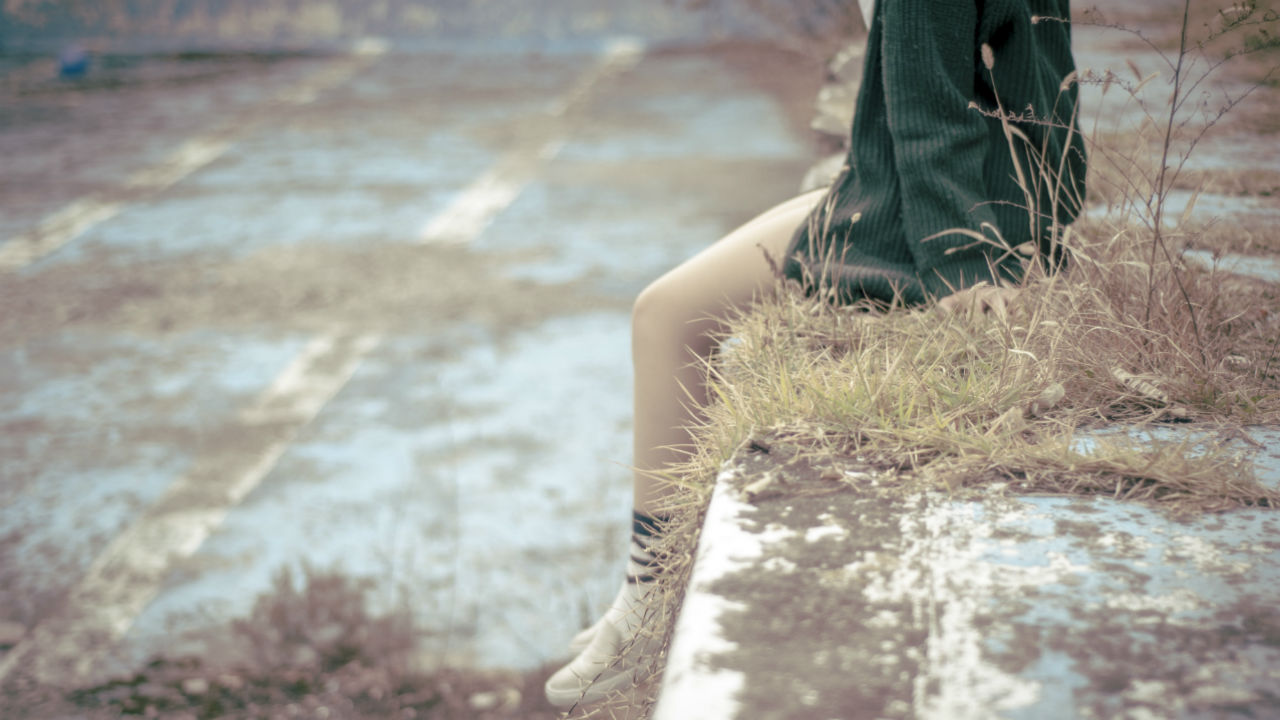 Via Unsplash
Many women do not even realize they have an enlarged uterus until their doctor does an exam. They may have noticed some symptoms such as an ongoing bulge in the belly, difficulty buttoning their pants, or actually feeling something "not normal" when they press on their stomach. Still, the diagnosis can be quite a surprise.
After a woman has been sent for imaging such as a pelvic ultrasound or MRI, a myriad of possible causes for a diagnosis of an enlarged uterus may be found.
Not all causes are dangerous, however it is important to know the diagnosis.
For example, fibroids, also known as leiomyomas or uterine myomas, are abnormal growths that occur within or on the uterus wall.
While nobody is entirely sure what causes them to grow, they seem to be stimulated by hormones and have a genetic component to them.
They can cause symptoms such as an enlarged uterus, heavy menstrual bleeding, and pain with sex, swelling of the abdomen, and low back pain, especially if the growths are large enough.
Some fibroids grow to the size of a grapefruit while others remain quite small. Their risk for cancer is very small — only 1 in 1000 fibroids removed is a leiomyosarcoma (cancer).(3)
Cancerous fibroids often grow rapidly. Therefore doctors may repeat imaging of the uterus over the a few months to determine the best course of action.
If they are small enough, non-cancerous fibroids are often left in the uterus. However, larger fibroids or fibroids interfering with fertility, are removed or shrunk if possible.
Adenomyosis is another common cause of an enlarged uterus. This condition occurs when the glands of the uterus grow backwards into the muscular wall, resulting in thickened tissue as well as long heavy menstrual periods and pain with periods.
Much as is the case with fibroids, the cause for adenomyosis is not entirely understood. However, it is more often diagnosed in women in their 40s who have had children, although it can occur at any age. Currently it does not appear to bring on or increase the risk of cancer.
Uterine polyps grow in the uterus either as a flatter mass, or attached to a stalk, almost like a mushroom. While one or two polyps may not cause an enlarged uterus, having several of them can be a problem. They may often result in irregular bleeding or spotting, heavier menstrual bleeding, or bleeding after sex.
Unfortunately, the reason polyps grow is not entirely understood either. However they too appear to be influenced by hormones. The vast majority of polyps are non-cancerous,. However, less than 1 percent of polyps removed contain cancer cells. Plus polyps can interfere with fertility, so once diagnosed they are often removed.(5)
Lastly, uterine hyperplasia is a condition where the cells of the lining of the uterus enlarge and proliferate causing thickness. It is mostly associated with elevated estrogen conditions, and is diagnosed more commonly when women are in perimenopause nearing menopause.
As a result, treatment includes progesterone or progestin medications along with estrogen-lowering options.
Hyperplasia is classified by levels, however it can turn into uterine (endometrial) cancer when atypical cells are seen. Therefore it is important to do appropriate follow-up imaging and biopsies as needed.
Reviewed April 27, 2016
by Michele Blacksberg RN
Edited by Jody Smith