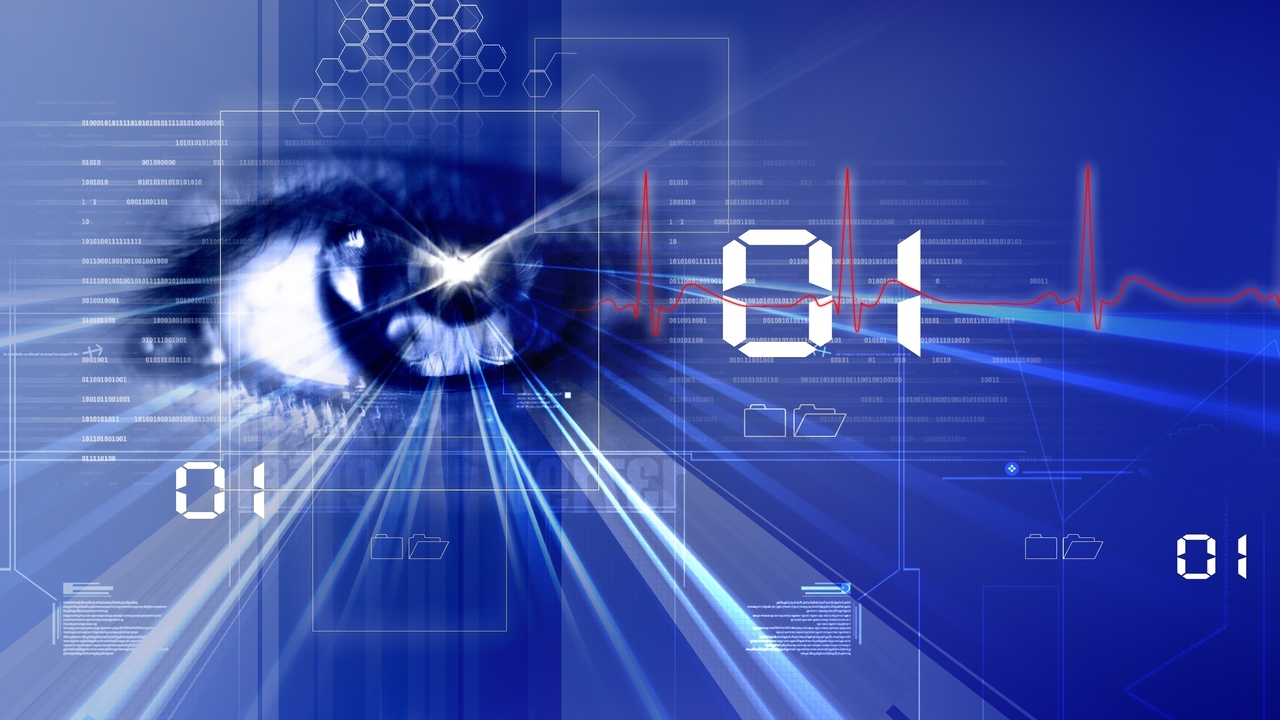 Divakaran Dileep/PhotoSpin
If your eyes feel tired or dry after time spent looking at your electronics, blue light may be partly to blame. Blue light exposure can be a serious problem that can cause permanent damage to the eyes.
Blue light is a natural part of the visible light spectrum and is part of the light emitted by the sun. It is important to note that not all blue light is harmful.
In appropriate amounts, blue light has natural benefits for our bodies, including helping us determine when it is time to sleep by separating night from day. It's also involved in some brain functions including alertness, memory, emotion and our ability to think clearly.
Blue light is at the highest wavelength of visible light, which means it is very near the ultraviolet light that causes sunburns on our skin. Blue light has the power to damage our eyes because it has enough energy to beam through the eyes' natural filters and penetrate all the way to the retina at the back of the eye.
Blue light can cause damage to cells in the retina leading to permanent loss of vision through eye diseases such as macular degeneration. In this condition, cells in the part of the retina that are responsible for seeing things in the center of our vision are damaged and stop working. These holes in the center of the field of vision make everyday tasks like reading, driving and recognizing faces difficult or impossible.
Blue light damage is a growing problem as technology use increases. Computer screens, tablets, phones and digital televisions all emit blue light that causes cumulative damage to the eyes. Even the new CFL and LED light bulbs emit blue light which contributes to this problem.
While blue light is damaging to adult eyes, the potential danger for children using technology is even greater. Because children's eyes are still developing, they don't have all the protective pigments in their eyes to help filter out damaging blue light rays. Children under age 18 are at highest risk for eye damage from blue light, explained Dr. Matthew Alpert, O.D. in Huffington Post.
The best way to protect your eyes from blue light damage is to limit your exposure by cutting back on time spent looking at your screens. You can use the 20-20-20 rule to help you remember to give your eyes a break. Set a timer for 20 minutes. When it goes off, spend 20 seconds looking away from your screen, at something that is 20 feet away from you. Then set the timer again.
If you cannot limit screen time, talk to your eye doctor or health care provider to find out about eye glasses with special lenses designed to filter out blue light. Unlike the old, bright orange blue-blocker lenses, current designs have little to no tint.
Damage to the eyes caused by blue light is cumulative and is not reversible. Talk to your health care provider about what you can do to protect your eyes from blue light damage.
Sources:
The Huffington Post. Protect Your Eyes From the Negative Effects of Digital Devices and Blue Light. Dr. Matthew Alpert, OD. Web. April 29, 2015.
http://www.huffingtonpost.com/dr-matthew-alpert-od/blue-light_b_5570433....
Essilor. Blue Light Is Everywhere – Is it Good or Bad? Web. April 29, 2015.
http://news.essilorusa.com/stories/detail/blue-light-is-everywhere-is-it...
Essilor. Tips to Reduce Eye Strain from Phones, Tablets. Web. April 29, 2015.
http://news.essilorusa.com/stories/detail/tips-to-reduce-eye-strain-from...
Review of Optometry. The Lowdown on Blue Light: Good vs. Bad, and Its Connection to AMD. Ronald Melton, OD. Web. April 29, 2015.
http://www.reviewofoptometry.com/continuing_education/tabviewtest/lesson...
American Macular Degeneration Foundation. What is Macular Degeneration? Web. April 29, 2015.
https://www.macular.org/what-macular-degeneration
Reviewed May 1, 2015
by Michele Blacksberg RN
Edited by Jody Smith