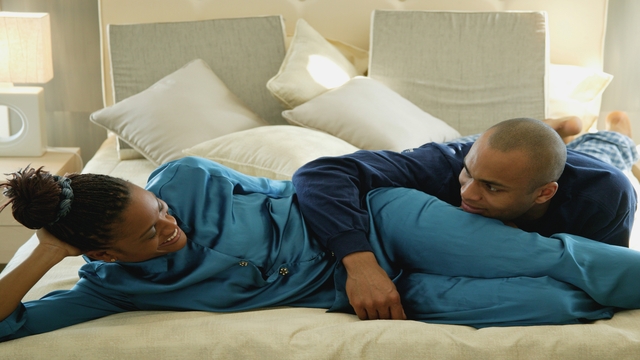 Design Pics/PhotoSpin
The numbers of people turning to assisted reproductive technology in order to become pregnant has grown by leaps and bounds. This really speaks to the challenges couples are routinely facing when looking for sperm to meet egg and create a baby.
A lot of information exists specifically for female, hormone and egg health however it is vital to remember that the sperm is half of the equation.
There are several factors that directly influence the health of those little swimmers but these five are critically important.
1) Talk to him about alcohol.
It is documented that alcohol decreases testosterone, decreases sperm density, can lead to erectile dysfunction, and can create testicular dysfunction. While a drink here and there is probably okay, regular consumption causes problems.
2) Stop smoking.
This may seem like a no-brainer and everyone is familiar with the detrimental health effects of smoking. For sperm health it decreases motility, reduces sperm production, and causes sperm to develop abnormally. Just stop smoking.
3) Job and hobby hazards may impact sperm.
The testicles are very sensitive to heat and chemicals so jobs that increase the temperature in that area reduce sperm health.
Think about computers on the lap, driving long distances, exposure to pesticides and insecticides, exposure to toxic chemicals in general, hot tub use, and being bikers (both motorcycle and bicyle) all impact that sensitive area. Consider this when trying to make a baby.
4) Medications may create issues.
Those men who routinely take over-the-counter acid blockers, calcium channel blockers for blood pressure, statins for cholesterol, certain antibiotics, antidepressant medications and lithium can have issues with sperm production, sperm health and/or erectile dysfunction.
If fertility is a priority, have him talk with his health care provider about his options.
5) Current or past history of chemotherapy can cause problems.
This does damage to fertility that in many cases may be permanent. If he is having to do chemotherapy consider having samples frozen for future use. If he had chemotherapy done in the past, talk with his health care provider or a urologist about the health of his sperm cells in his testicles.
Keep in mind that it takes 70-75 days to make a sperm. This means that stopping the hot tub today and switching off the acid blocker may not cause immediate gratification in the world of baby-making.
Also keep in mind that many men carry on doing the above five things and still go on to have children without any assisted reproduction. If you are experiencing some challenges, though, working on sperm health will only help.
Sources:
1. Stearns, G., and Turek, P. Avoiding Toxins Including Spermatotoxic Medication. Web. 16 September, 2013.
http://www.medscape.com/viewarticle/807177_1
2. Williams, D. Sperm Banking and the Cancer Patient. Web. 16 September, 2013.
http://www.medscape.com/viewarticle/726604
Reviewed September 17, 2013
by Michele Blacksberg RN
Edited by Jody Smith