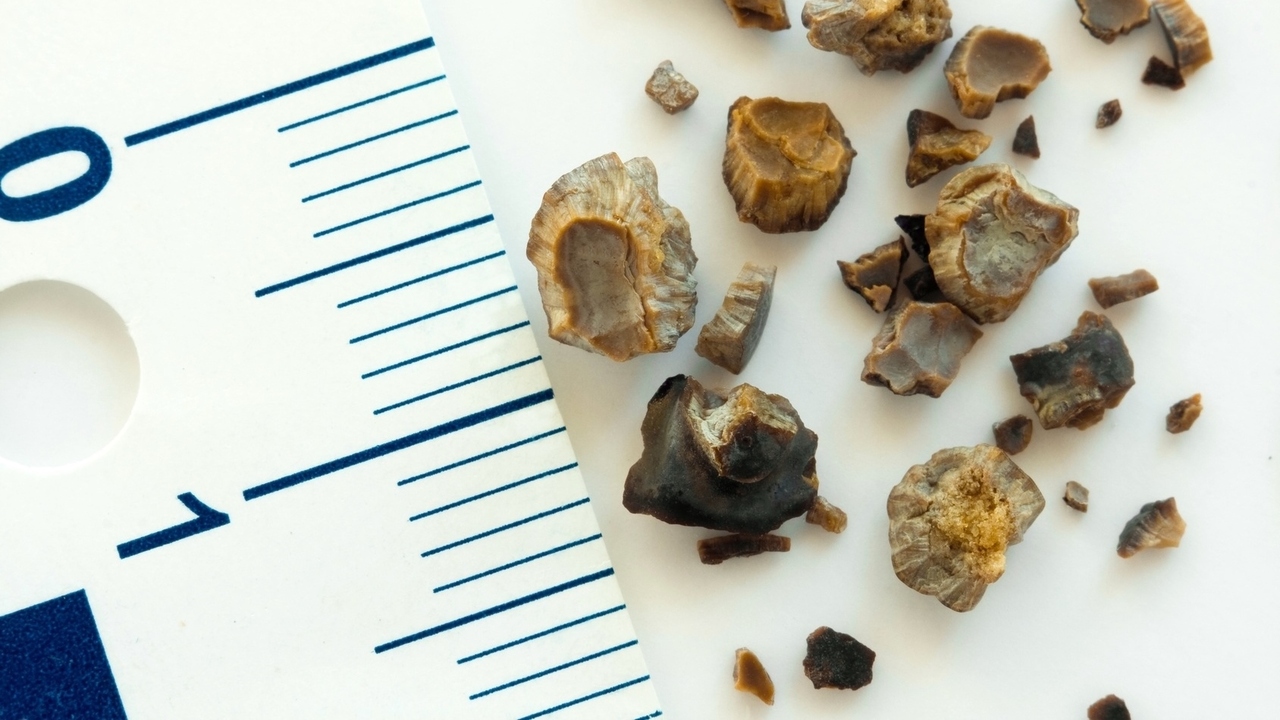 airborne77/Fotolia
Last summer on a Saturday night, I found myself in the hospital emergency room. I had a sudden onset of flank discomfort, and the pain was unbearable. The pain was actually far more severe than when I broke my foot.
An X- ray determined that I had a kidney stone.
One sympathetic nurse who set up my IV of fluids who also had passed a large kidney stone said that her experience was more painful than natural childbirth.
Approximately 13 percent of men and 7 percent of women In the United States will have a kidney stone sometime in their lifetime, according to the University of Michigan Health System. And unfortunately, I am one of these people. More than 1 million people will have a kidney stone this year alone.
The last time I had an experience with a kidney stone was 20 years ago, so this was not a recurring issue. However, having stones prior does put one at risk for a recurrence. Fortunately, I did not have any infection so I was not prescribed any antibiotics, but some people do have a urinary tract infection as well.
What was shocking to me was that, despite running several half-marathons earlier in the year, I was not as healthy as I presumed. The urologist who treated me contended that the kidney stone mostly likely began to form in January, and was caused by chronic dehydration.
In fact, I learned that dehydration is the number one cause of kidney stones.
After leaving the hospital, I followed up with a different urologist, and found out that a diet low in salt is also advised. This is something which I was unaware of but now I am carefully monitoring my salt intake, and trying to eat foods low in sodium.
The Mayo Clinic also confirms that these are both good practices.
While kidney stones are a very painful experience that no one wants to have, there are some preventive measures that can be taken.
To prevent future kidney stones, the Mayo Clinic and the University of Michigan Health System also recommend choosing a diet low in animal protein, maintaining a healthy weight, and knowing your family history.
There appears to be no difference in the way men and women are treated for kidney stones. Smaller stones may pass by simply drinking a lot of water. In addition, there is a medication that can be given to help relax the muscles in the ureter walls , which will then help allow the stone to pass.
Larger stones can be more of a challenge to pass. These stones may respond to the use of sound waves to break up stones by a procedure called extracorporeal shock wave lithotripsy. ESWL uses sound waves to create strong vibrations, or shock waves, that literally break the stones into tiny pieces, which can then pass in the urine.
Unfortunately, due to their size and location, larger stones may require surgery to remove them.
In the case of surgery, a scope with a ureteroscope (a thin, lighted tube) equipped with a camera is passed through your urethra and bladder to your ureter to locate the stone.
Once the stone is found, specific tools break the stone into pieces, and then the pieces will pass in the urine.
And then, the doctor may insert a stent in the ureter to reduce swelling, which can also help it to heal. Most people do not even feel the stent. After the stent has been in place for a number of days it is usually removed in an outpatient setting without having to use full anesthesia.
Source:
Kidney stones: Treatments and drugs. Mayo Clinic.com. Retrieved Nov. 23, 2015
http://www.mayoclinic.org/diseases-conditions/kidney-stones/basics/treat...
Kidney Stones. University of Michigan Health.org. Retrieved Nov. 23, 2015.
http://www.uofmhealth.org/conditions-treatments/adult-urology/kidney-stones
Kidney stones. Prevention. Retrieved Nov. 23, 2015.
http://www.mayoclinic.org/diseases-conditions/kidney-stones/basics/preve...
Kidney Stones - A Patient Guide. Urology Care Foundation. . Retrieved Nov. 23, 2015.
http://www.urologyhealth.org/educational-materials/kidney-stones-a-patie...
Reviewed November 23, 2015
by Michele Blacksberg RN
Edited by Jody Smith