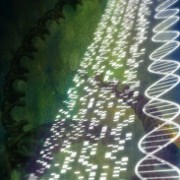 Photo: Getty Images
Mental health research, and research in general, used to focus only on men at one point in time, but now there are many studies dedicated to women's mental health.
Here are 10 fascinating women's mental health studies released within the past year or that will be released that you can read about in honor of the upcoming Mental Health Month. The studies are not in order of importance or release date, and there are a multitude of other studies not mentioned.
1) Ellen Frank, a distinguished professor of psychiatry and professor of psychology at the University of Pittsburgh, said she "completed a large study of treatments for depression," and although there wasn't an emphasis on women's mental health, the study didn't show any differences in treatment responses for women and men in interpersonal psychotherapy and pharmacotherapy. Usually research focuses on differences between men and women. The study was officially published in the journal Psychological Medicine in early 2011.
"It's been known for a very long time that women are at least double the risk of, once they reach adolescence … having a depression relative to men, and that seems to be sustained for most of the rest of women's lives," Frank said. "But once men and women get depressed, the course of the illness and the response to treatment seems to be very similar."
2) A meta-analysis research paper published earlier in 2011 by Katja Karg and others showed support for the concept of serotonin transporter promoter genes and how individual people have different forms of the genes – two big S's or two little S's, said Donna Stewart, a professor and chair of women's health at University of Toronto at University Health Network. Two little S's mean there isn't efficient transportation of serotonin, which is involved in mood regulation and depression.
"There's very strong evidence that the kind of serotonin transporter promoter gene that you're born with has a great impact on how likely you are to get depressed under stress," Stewart said. "If you've got the little S allele … and you've got two little S's and you have some childhood maltreatment and adversity, you're very very likely to get depressed as an adult. If you've got two big S's, you might escape without getting depressed. And if you've got a big S and a little S, you're somewhere in between. This has enormous impact on trying to understand why some people get depressed and others don't given the same kind of life circumstances."
3) Stewart has new research looking at vulnerable groups, like teen mothers and immigrant women, and "what helps them to be resilient in spite of all the stressors they have to cope with." The studies should be released in May in the Canadian Journal of Psychiatry.
For the various groups she looked at, "both general social support and nurturing early mothering experiences contribute to greater resilience," Stewart clarified in an e-mail. There are also other factors in resiliency.
"If you ruminate a lot or if you're very pessimistic, or if you tend to distort in a negative way or catastrophize problems, then of course you're much less likely to be resilient and much more likely to get depressed," Stewart said in a phone interview.
4) The Brain and Behavior Research Foundation funded a recent study showing that "the depression and anxiety experienced by many women after a miscarriage can continue for years, even after the birth of a healthy child," according to a EurekAlert news release. This finding could help in developing better treatments for women who have suffered this loss.
5) Many women-specific research studies focus on pregnancy, and another study funded by the Brain and Behavior Research Foundation found that "a higher level of depression in mothers during pregnancy was associated with higher levels of stress hormones in their children at birth, as well as with other neurological and behavioral differences," according to a University of Michigan news release. This increases understanding of effects of maternal depression on children and the importance of providing treatment for mothers who are depressed.
6) Another study funded by the Foundation found that "high blood levels of a hormone produced in response to stress are linked to post-traumatic stress disorder in women but not men," according to a Emory University news release. This finding could eventually lead to better treatments for women with PTSD.
7) Although it can be debatable whether depression causes weight gain/loss or the other way around, a new study found that "improving your mood might be the link to losing weight," according to a ScienceDaily article. However, lead author Gregory Simon stated in the article that "increased physical activity leads to improvement in depression and improvement in depression leads to increased physical activity. We see in our study that they go together, but we can't say which causes which." Either way, it can't hurt to work on both treating depression and putting more effort into exercising.
8) A study in March found that when women are depressed, they are less likely to accurately perceive a partner's thoughts and feelings, known as empathic accuracy, according to a ScienceDaily article. Researcher Reuma Gadassi stated in the article that "bringing only the depressed woman into therapy is not enough," and that it's important to understand gender differences in depression. Men's empathic accuracy wasn't affected by their depression.
9) There have been a couple interesting studies on body image this year. One study found that "college women who engage in 'fat talk' (women speaking negatively about the size and shape of their bodies) face greater dissatisfaction with their bodies and are more likely to have internalized an ultra-thin body ideal than those who engage in fat talk less frequently," according to a ScienceDaily article. More than half of the women who engaged in fat talk actually thought it helped their body image, when it obviously didn't. Another study found that "the most powerful influence on women's appreciation of their bodies is how they believe important others view them," according to a ScienceDaily article. The study found that in order to appreciate their bodies more, women have to "focus on the inner workings of their body -- or how their bodies function and feel -- rather than how they appear to others."
10) One surprising study found that "sexual harassment may have become so commonplace for women that they have built up resistance to harassing behavior they consider merely 'bothersome,'" but they were distressed when the harassment was perceived as frightening, according to a PhysOrg article. Men were distressed when they experienced both types of sexual harassment. This study sheds light on gender differences in the prevalent problem of sexual harassment. One researcher stated that "in some ways this suggests that sexual harassment is such a widespread problem that women have figured out ways to deal with it so it doesn't interfere with their psychological well-being."
Do you know of any intriguing studies related to women's mental health? Share below.
Sources:
http://www.eurekalert.org/pub_releases/2011-03/uorm-wwm030111.php
http://www2.med.umich.edu/prmc/media/newsroom/details.cfm?ID=1859
http://shared.web.emory.edu/emory/news/releases/2011/02/new-biological-pathway-identified-for-ptsd.html
http://www.sciencedaily.com/releases/2010/12/101210095348.htm
http://archpsyc.ama-assn.org/cgi/content/short/archgenpsychiatry.2010.189
http://www.sciencedaily.com/releases/2011/01/110103161105.htm
http://www.sciencedaily.com/releases/2011/03/110330142344.htm
http://www.sciencedaily.com/releases/2011/03/110329172355.htm
http://www.sciencedaily.com/releases/2011/03/110329141559.htm
http://www.physorg.com/news/2011-03-gender-differences-sexual.html