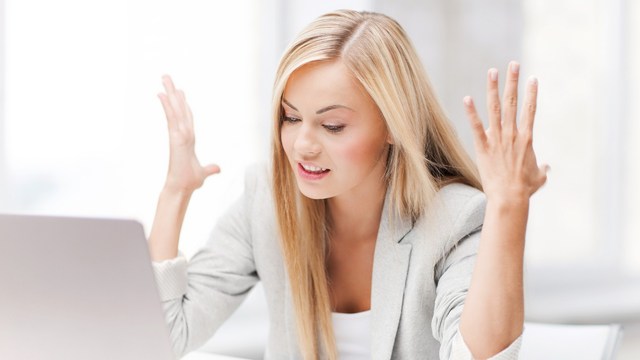 Lev Dolgachov/PhotoSpin
Living with chronic stress is the new norm in our supermom-workaholic society. Add an anxiety disorder to the pile of stress, and life becomes even more miserable.
With anxiety, there is an inner sense of panic, chaos and fear, leading to fatigue and basically a circle of doom.
Luckily there is the Beat Anxiety Now World Online Summit, a virtual conference featuring interviews with mental health experts, which includes a presentation by Jeremy Bennett, the author of "The Power of the Mind: How I Beat OCD."
Bennett's pre-summit presentation, called "The Top 10 Ways to Beat Stress & Anxiety," gives an introduction on misconceptions and myths related to anxiety and stress. His full presentation is available at the actual summit.
Make sure to read my first article on two anxiety summits here for more details on pricing and times/dates of presentations for The Anxiety Summit and the Beat Anxiety Now World Online Summit.
Bennett said in his pre-summit presentation that he grew up with a severe form of obsessive-compulsive disorder (OCD) and started having symptoms at 12 years old.
Medication didn't help him. When Bennett learned more about how the mind works, he was finally able to overcome his condition.
For example, he learned there is one major limitation of the brain.
"Your brain does not know the difference between something real and when you think about it," he said.
For instance, your body reacts to a nightmare the same way as if it were real, even if you aren't in any real danger.
It's also important to understand that thoughts create stress and anxiety, not situations.
"There's no situation in the entire universe that you can experience that will make you experience stress or anxiety," Bennett said. "It's your thoughts about the situation."
Therefore, if you change your thoughts, you can relieve your stress and anxiety.
"Our beliefs become our reality," he said. "Our fundamental beliefs that we hold in our subconscious mind changes physiology."
Another misconception about anxiety is that it is always bad.
"Anxiety is actually a defense mechanism created by the brain to send the body and your mind a warning sign to say something has to change," Bennett said. "Without anxiety ... we would all cease to exist."
Many people also think there has to be a big traumatic experience that's causing their anxiety. However, it's the small things that add up throughout the day that are creating the stress and anxiety. Even complaining alone can release the stress hormone cortisol.
"We're raised in a society that we want quick fixes," Bennett added. "Drugs will never treat the cause of anxiety."
He said that anxiety, stress and depression are things that we create ourselves from our behaviors, diets and every-day occurrences.
One tip he provided in his presentation to reduce current anxiety is to concentrate on breathing and slow it down through long, deep breaths.
There is a major point that he wants everyone suffering from anxiety to know – anxiety is beatable and curable, because he overcame it himself.
"We need to realize that depending on where we live ... we're kind of brainwashed by pharmaceutical companies that there's not a lot of cures for illness and disease."
If you haven't already, make sure to read my second article, "Anxiety Summit: Get Rid of Sugar to Boost Your Mood" about another conference which is aptly named the Anxiety Summit. The article features an interview on sugar and how it impacts mood.
Sources:
The Anxiety Summit. Floyd, Margaret. Audio clip. June 18, 2014. Web.
http://www.theanxietysummit.com/anxiety-summit-speakers/#margaret-floyd
Beat Anxiety Now World Online Summit. Bennett, Jeremy. Audio clip. June 18, 2014. Web.
http://beatanxietynowsummit.com/project/jeremy-bennett
Reviewed June 20, 2014
by Michele Blacksberg RN
Edited by Jody Smith