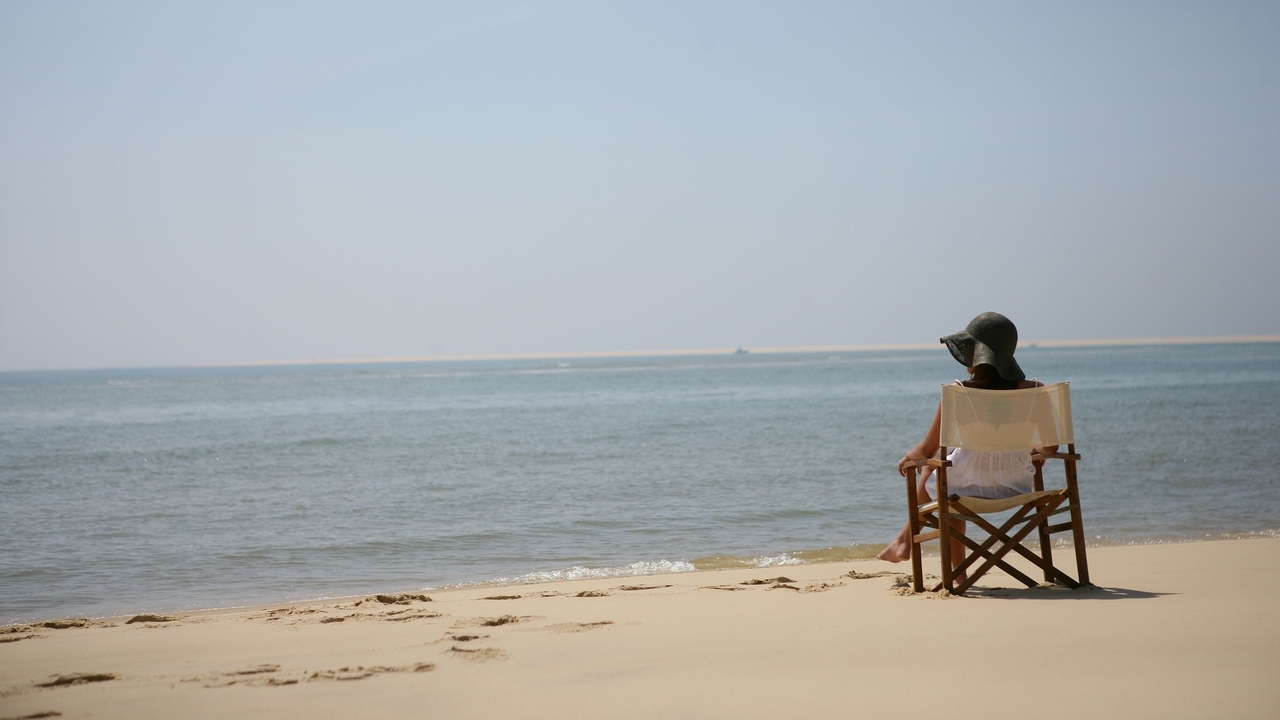 Auremar/PhotoSpin
We all need a break every now and then, especially those who are suffering from mental health disorders like depression and anxiety.
Even if you're just feeling a little overwhelmed and burnt out at work, it may be time to consider taking a day off for your mental and emotional health.
Kristen Lee Costa, a licensed independent clinical social worker and author of "RESET: Make the Most of Your Stress: Your 24-7 Plan for Well-Being," works with many women on burnout prevention, and she practices what she preaches.
"I have taken a day off from time to time, but I also try to make sure that every day I do something that helps me catch my breath and prevents me from getting too ridden with anxiety from the day's demands," Costa said.
The last time she took time off of work for her mental health, she decided to spend the morning at an art museum.
"I came back to work that afternoon with renewed creativity and drive," she added.
There are a variety of activities you can participate in on a mental health day off in order to benefit your mental and emotional state. Consider getting a massage or acupuncture, spending time with family and friends, or even just simply sleeping and spending some time alone.
"Often, we find ourselves anxious or depleted when we are sleep-deprived," Costa said. "A healthy combination of rest with getting out and walking or doing something physical in nature can be tremendously beneficial."
Costa points out that there is almost a fear in this workaholic society to take time off unless you're on your deathbed.
"For far too long we have segmented our physical and mental health, when in reality they are deeply intertwined," she said.
"We also need to tune into our emotional thresholds, which are sometimes more intangible and harder to put our finger on, and take time to decompress."
By doing all the above, it will be easier to sustain yourself in the working world in the long run, she added. After all, we are not machines and can't do the work of several people without a break every now and then.
Although employers are generally more accepting of mental health issues today, it may be wise to disclose only limited information.
"I think it's fine to take a day off for personal reasons and not feel obligated to disclose your exact emotional state," Costa said. "Often, even after just a day of rest, we are able to do some mending and find ourselves in a better place."
Resist the feelings of guilt and worrying about falling behind.
"Ultimately, when we rest and rejuvenate our brains and bodies, we will sustain ourselves and perform better," she said. "We just have to switch away from the conditioning that baits us into thinking we have to 'keep going' at all costs."
There are also ways to avoid having a mental breakdown through consistent self-care.
"Make sure you are deep breathing and delegate when you can," Costa said. "Don't hold all the stress in — you are not alone, and being aware and proactive about it helps reduce the risk of burnout."
Leah Barison, a licensed mental health counselor, also believes that it's important to take a mental health day off of work, especially considering she's in the mental health field.
"Developing an internal meter for your emotional energy level is a great skill to help gauge whether it's time for a mental health day," she said.
For example, here are four questions she suggests that you ask yourself:
1) Are you having trouble concentrating?
2) Are you feeling irritable?
3) Have you lost interest in things that used to excite you?
4) Are you neglecting things that you know make you feel good because you just don't have the time or motivation?
If you answered yes to even one of these questions, it may be time to consider a mental health day, or personal day, for yourself.
"I recommend turning off your alarm, letting your body get whatever sleep it needs, and eating a healthy breakfast before doing anything else," Barison said.
Yoga, meditation and stretching are great activity choices to help increase positivity and personal growth, she added.
"If you've been worrying about that to-do list, consider doing one or two items — but remember, today is about you," Barison said. "Let yourself just be, without judgment or expectation."
On all other days, she suggests participating in at least a light meditation practice, which can mean just five minutes every day.
"Eat well, connect with loved ones, keep a weekly gratitude journal, and acknowledge yourself for all of the wonderful parts of you," she said.
"It is easy to get bogged down in the negative, but you have the ability to catch yourself and shift toward a language of compassion."
And ultimately, take any emotional burnout as a red flag. This is an important message from your body and mind that shouldn't be ignored.
Sources:
Costa, Kristen Lee. Email interview. June 23, 2015.
http://www.reset24-7.com/home-1.html
Barison, Leah. Email interview. June 23, 2015.
http://commonwealththerapy.com
Reviewed June 26, 2015
by Michele Blacksberg RN
Edited by Jody Smith