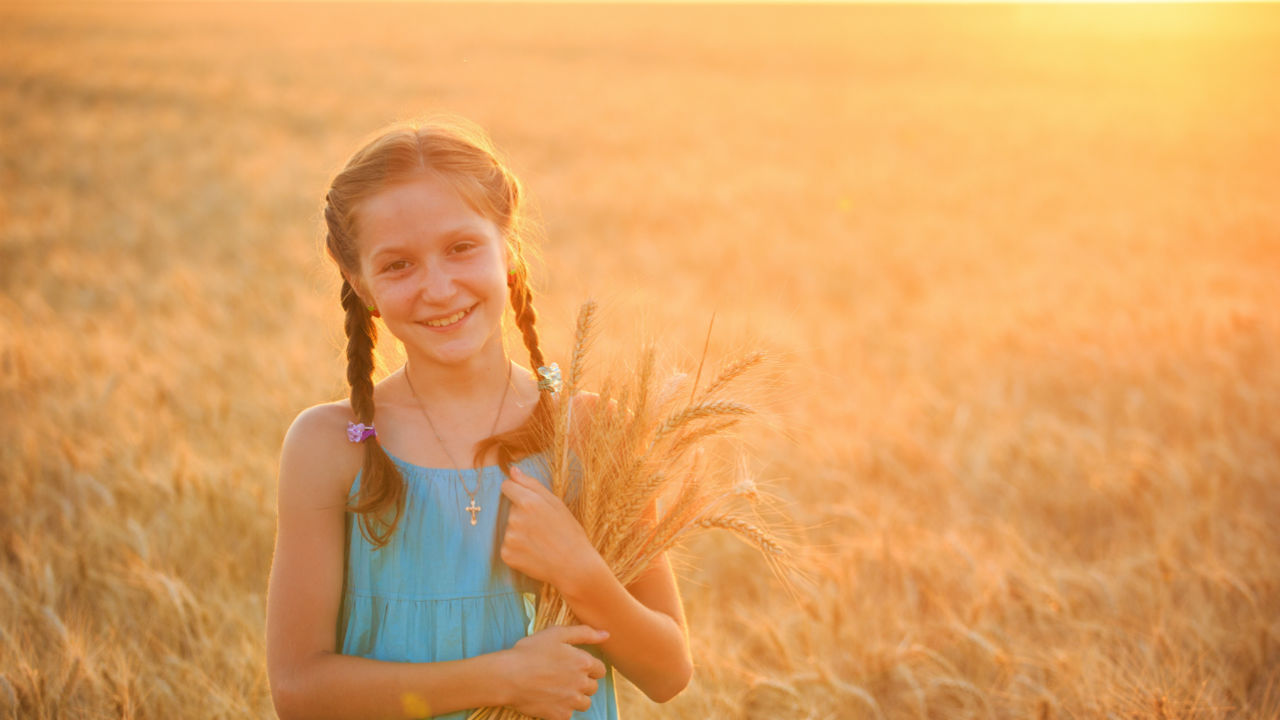 iStockphoto/Thinkstock
A gluten-free diet is all the rage, and many people try to follow this new diet to improve how their bodies physically feel and look. However, mental health can also be impacted by abstaining from gluten in some cases.
Gluten is a protein that can be found in certain grains, such as wheat, barley and rye, according to the Whole Grains Council website. People who have celiac disease or gluten sensitivities have adverse health effects when they consume gluten.
The website added that not all grains have gluten, such as amaranth, rice, quinoa, corn and some oats, so people with gluten intolerance can still eat certain types of grains.
Trudy Scott, a food mood expert, certified nutritionist and author, said in an email that she thinks there is a strong connection between gluten intolerance and mental health.
"I would estimate that at least 80 percent of the anxious and/or depressed women I work with have issues with gluten," Scott said.
She also referenced a paper in the journal Medical Hypotheses, which hypothesized that there is a "gluten syndrome," and that it's a neurological disease.
The paper suggested that people with gluten sensitivities could suffer from the following symptoms: developmental delay, depression, headaches, migraines and learning disorders.
Another paper published in Poland in the journal Psychiatria Polska suggested that celiac disease can co-exist with depression, schizophrenia and anxiety.
Scott said that gluten can have a variety of negative effects depending on the individual, such as fatigue, digestive problems, pain and aching and decreased focus.
She suggested trying to eliminate gluten from one's diet consistently, to see if there are any physical and mental changes. If there is an improvement then it would be best to follow a gluten-free diet.
"One of my clients, a 10 year old young girl with explosive anger issues, quit gluten and sugar and added the amino acid tryptophan," Scott said. "Within a few days she had no more sleepless nights and experienced no anxiety, depression or anger issues."
She said another client of hers stopped eating gluten for a few months and her eczema improved. Eventually she was also able to get off her antidepressants because her anxiety and depression were gone. She also lost more than 10 pounds.
Heather Schrock, a nutritional therapy practitioner, said it's not a matter of gluten being "bad" or "good," it's just how well different bodies can handle it. For example, many people eat gluten without having any problems.
"Some people don't or can't even recognize the symptoms that they are sensitive to a certain food and suffer long term ill mental and physical health," Schrock said. "Further, some people handle the foods for a long period of time and then have a sudden onset of sensitivity that they never had before."
For people with celiac disease, overall health can be affected because the gut lining can be damaged by the body's autoimmune response to gluten. Schrock added that certain nutrients can also be blocked as a result of the damage and immune response, which could lead to mental health issues due to a lack of proper nutrient absorption.
Dr. Wendie Trubow, a quality director at Visions HealthCare, said in an email that the gut contains the majority of serotonin receptors.
"If there is inflammation in the gut, serotonin production may be inhibited," Trubow said. "Serotonin is known as the substance responsible for mood, so inhibiting its production can have terrible consequences for individuals who are sensitive to gluten yet eat it."
Marie-Nathalie Beaudoin, a training director at Bay Area Family Therapy & Training Associates, said in an email that instead of physical symptoms like diarrhea, psychological problems may in fact be one of the first (and in some cases only) symptom of gluten intolerance.
She said research has shown that a gluten-free diet can help reduce symptoms of autism, Asperger's syndrome and ADHD.
"If a person has gluten intolerance or celiac disease, ingesting gluten can create experiences of inflammation and brain fog," Beaudoin said. "More specifically, one might experience a variety of uncomfortable physical aches, and be forgetful, unable to remember certain things, and feel overly tired."
She said in her experience many pregnant women and mothers especially were impacted by symptoms from gluten sensitivities, such as depression, anxiety and health issues like pain, aching, fatigue and skin problems.
Sources:
Whole Grains Council. Gluten Free Whole Grains. Web. October 2, 2012.
http://www.wholegrainscouncil.org/whole-grains-101/gluten-free-whole-grains
Scott, Trudy. Email interview. Sept. 26, 2012. http://www.everywomanover29.com/
Ford RP. Medical Hypotheses. The gluten syndrome: a neurological disease. Web. Oct. 2, 2012.
http://www.ncbi.nlm.nih.gov/pubmed/19406584
Potocki P, Hozyasz K. Psychiatria Polska. Psychiatric symptoms and coeliac disease. Web. Oct. 2, 2012.
http://www.ncbi.nlm.nih.gov/pubmed/12298186
Schrock, Heather. Email interview. Sept. 26, 2012.
Trubow, Wendie. Email interview. Sept. 25, 2012.
http://www.visionshealthcare.com/author/wendie-trubow
Beauodoin, Marie-Nathalie. Email interview. Sept. 27, 2012.
Reviewed October 2, 2012
by Michele Blacksberg RN
Edited by Jody Smith