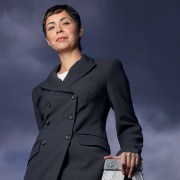 Photo: Getty Images
Individuals living with mental illness can have a hard time accepting their diagnoses, and telling others about mental illness can be just as difficult. However, some individuals are choosing to break the silence about their suffering.
A new series in the New York Times features different individuals who are "functioning well despite severe mental illness," according to a New York Times health blog post.
"Across the country, in small towns and cities, hundreds of people with severe mental illness live what appear to be normal, successful lives," the blog post continued. "They work in demanding jobs. They juggle responsibilities. They pay the bills, study, fall in love, raise families — all while knowing that their secret, if ever exposed, would mean almost certain ruin."
The first article in the series focuses on Marsha Linehan, a woman diagnosed with borderline personality disorder. She is a therapist and researcher as well. She developed dialectical behavior therapy, where patients learn to accept themselves but also work on changing certain behaviors. The article explores the concept that a diagnosis of a mental disorder does not mean there is no hope and that one must live a life as a victim. People with mental illness can live rewarding, happy and successful lives with the right help.
The blog and article both beg the question: Should all people living with mental illness come out in some way? Should they be selective in who they tell, or should they be willing to tell everyone (like through a newspaper article)?
Linehan appears to have come out to give hope to her patients and at the request of many others, according to the article. In the article, she said, "I cannot die a coward."
In a Washington Post column, the issue is addressed in regard to telling a boss about having a mental illness. One woman's boss didn't seem to have an issue after she told him, but another woman's boss gave her less demanding work, which made her regret her decision. The conclusion seems to be that it depends on the person and situation.
Gerald Goodman, a professor emeritus of clinical and community psychology at University of California, Los Angeles, said that disclosure is "both something that's necessary and something that's dangerous."
"It's dangerous if it's with someone you don't know and [that person is] not accustomed to mental illness," said Goodman, also the author of "The Talk Book."
It can be helpful to tell someone that you have a mental illness if that person is honest, accepting and empathic, he said. Without those three characteristics, it could be more hurtful to disclose that information. For example, someone could be honest and empathic, but he or she might not be accepting. So, if you tell that person you are suffering from depression, he or she might think that God is punishing you or think that something is wrong with you, that you will pull that person down, and won't want to be your friend anymore.
Goodman said self-disclosing can make people feel less lonely, but they might also experience rejection. This disclosure can also help fight stigma, since many peoples' perceptions of mental illness are inaccurate thanks to fictional media portrayals.
He said that women tend to disclose more in general than men (not necessarily about mental illness), and that it might be safer to disclose to women because they could more likely have the three required characteristics. However, it would be best to communicate with a person for a while in order to discover if that person has the three characteristics before disclosing right away.
Martin Livingston, a psychoanalyst in private practice in New York, said in a voicemail that his personal opinion (from experiences with his stepson) is that coming out about mental illness should be an individual decision.
He said "mental illness" itself is a label, which is not always positive.
"I think it's for the most part asking for trouble to encourage someone … to label themselves," Livingston said. "I encourage them to want to be seen for who they are, and to see it not in terms of 'I have a mental illness,' but more in terms of 'I have problems with my ups and downs.'"
He is in support of people being open with their close friends and family members, but he doesn't approve of labeling.
If you have a type of mental illness, what do you think about coming out? And if you don't have a mental illness, what do you think? As a woman with dysthymia, I choose who I tell and how much I tell. In my opinion, it's only a matter of time before close friends, co-workers and family members notice something is a little "off" in some cases. Depending on time spent with another person, I usually tell friends and people I work closely with in some way that I have struggles to deal with that include my depression. Disclosure can be a difficult choice that is sometimes used as blackmail when relationships go awry, but it's also refreshing to accept every part of oneself and to not live in the shadows. Besides, who wants to be around people who don't accept you for who you truly are - someone who is amazing but also struggles with a mental illness?
Sources:
http://www.nytimes.com/2011/06/23/health/23lives.html?pagewanted=1&_r=1
http://well.blogs.nytimes.com/2011/06/23/coming-out-with-mental-illness/
http://www.washingtonpost.com/wp-dyn/content/article/2007/02/17/AR2007021700137.html
Goodman, Gerald. June 29, 2011.
Livingston, Martin. Voicemail. June 28, 2011.
Reviewed June 30, 2011
by Michele Blacksberg R.N.
Edited by Alison Stanton