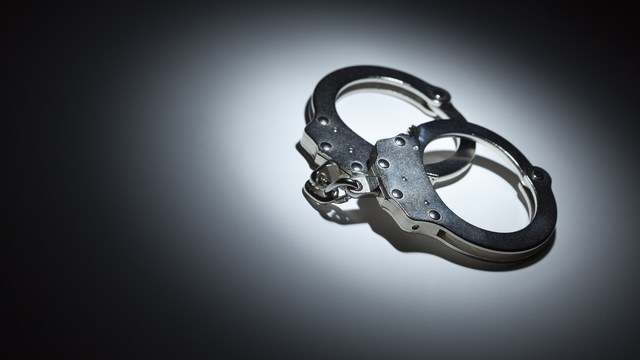 Andy Dean Photography/PhotoSpin
Think about the most recent horrific crimes in the United States, such as the mass shootings at Fort Hood and Sandy Hook Elementary School. Almost immediately after the incidents, news reports started pouring in linking mental illness to the shooters.
However, a new study completed by the American Psychological Association states that criminals who suffer from mental illnesses don't usually commit crimes because of their symptoms.
The study included 143 offenders with mental illness who in total committed 429 crimes. Researchers used record reviews and in-depth interviews to determine whether or not crimes were caused as a result of experiencing mental illness symptoms.
Researchers found that only in rare cases were crimes motivated directly by mental illness symptoms, and there were different levels of involvement between crime and mental illness.
For example, in some cases the crimes were mostly unrelated to symptoms, but in other cases crimes were directly related.
Overall, only 7.5 percent of all crimes were committed as a direct result of symptoms.
Four percent of crimes were related directly to symptoms of "psychosis" or schizophrenia spectrum disorders, 3 percent for depression, and 10 percent for bipolar disorder. The 7.5 percent figure increased to 18 percent when crimes both "directly related" and "mostly related" to mental illness symptoms were included.
Most offenders committed at least one crime independent of mental illness symptoms as well.
Researchers concluded that programs to reduce repeated crimes by offenders may need to be altered for offenders with mental illnesses.
Programs need to include treatments and services that are known to help people without mental illnesses as well, since many crimes are motivated by other factors, such as unemployment and substance abuse.
Frank Bevacqua, a psychologist, said in an email that although the study demonstrates that many crimes occur not as a direct result of mental illness symptoms, the crimes that do occur as a direct result of symptoms get more attention because they are seen as more preventable.
He went on to point out that if individuals with mental illnesses seek treatment, go to therapy and take medication, some of these crimes may be prevented.
However, it's important to note that even horrific crimes cannot always be prevented or explained as a result of mental illness symptoms.
"There is a difference between a diagnosable mental illness ... and an individual who is troubled in some other way," Bevacqua said.
"Looking back at a famous shooting like Columbine, the shooters did not necessarily have a diagnosed mental illness, but the story was that they were previously the victims of bullying and the shooting then became a very unhealthy way to cope."
Dr. Julia Samton, a psychiatrist and neurologist, suggested in an email that the general public might feel uncomfortable as a result of this study.
"I do think it will be difficult for the public to accept the fact that someone could commit a heinous crime for a random and inexplicable reason," Samton said. "I think people are reassured when they can attribute criminal behavior to psychosis or other psychiatric symptoms."
However, she does believe that many severely violent crimes are committed by people with mental disorder diagnoses and often substance abuse problems. Substance abuse was found to be involved in 85 percent of the crimes in this study.
The study itself is limited in the fact that it didn't include offenders who committed the most violent crimes. Study participants did admit to committing violent crimes they weren't caught doing but it is hard to know how reliable they were.
Jason Mihalko, a psychologist, said in an email that this study helps further support the fact that most people with mental disorders do not commit violent crimes.
However, this concept might be hard to grasp, since there is so much misinformation floating around, as well as a barrier between scientific literacy and the public.
We tend to focus on high profile cases of mass shootings, which are actually pretty rare occurrences when compared to other shootings and crimes that happen daily without an association with mental illness.
"By shifting the focus onto a disempowered group - people with mental illness - the problem of gun violence can be shifted to 'other' people and not directly addressed," Mihalko said.
"The problem isn't people with mental illness having guns, the problem is our violent culture that we are unwilling to face head-on."
He believes that people try to "avoid and escape responsibility for their own violence" when they use people with mental illnesses as a scapegoat. He suggests more people look to become aware about their own capabilities and potential for violence, so they can make better choices and seek intervention if needed.
Sources:
American Psychological Association. Mental Illness Not Usually Linked to Crime, Research Finds. Web. April 23, 2014.
http://www.apa.org/news/press/releases/2014/04/mental-illness-crime.aspx
Peterson, J. K., Skeem, J., Kennealy, P., Bray, B., & Zvonkovic, A. April 23, 2014. How Often and How Consistently do Symptoms Directly Precede Criminal Behavior Among Offenders With Mental illness? Law and Human Behavior.
http://dx.doi.org/10.1037/lhb0000075. http://www.apa.org/pubs/journals/releases/lhb-0000075.pdf
Samton, Julia. Email interview. April 23, 2014.
http://www.jsamtonmd.com
Bevacqua, Frank. Email interview. April 23, 2014.
http://frankbevacquaphd.com
Mihalko, Jason. Email interview. April 23, 2014.
http://www.drjasonmihalko.com
Reviewed April 25, 2014
by Michele Blacksberg RN
Edited by Jody Smith