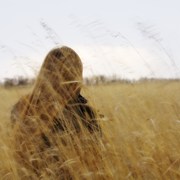 Design Pics/PhotoSpin
It's Whole Grains Month, and although September is ending, the knowledge of how whole grains can impact physical and mental health is ongoing.
According to the Whole Grains Council website, whole grains can have many physical health benefits, such as "better weight maintenance," reduced risk of type 2 diabetes, "healthier blood pressure levels," "reduction of inflammatory disease risk," and a reduced risk of heart disease.
And as studies show, good physical health and a healthy diet can promote positive mental health.
Cynthia Harriman, the director of Food and Nutrition Strategies at the Whole Grains Council, said in an email that there are a few studies linking positive mental health to whole grains.
For example, a study in October 2007 in the European Journal of Nutrition found that Japanese mothers who ate sprouted brown rice had "decreased scores of depression, anger-hostility and fatigue," as well as a better functioning immune system.
There are other slightly indirect ways that whole grains can improve mental health as well.
"We know that whole grains are protective of cardiovascular health, something we usually associate with heart health," Harriman said.
"But vascular health also strongly affects what happens in the brain, too, which could be one reason that whole grains benefit mental health. Just as our hearts function better when the circulatory system can carry more oxygen and nutrients to the heart, so also do our brains function better with healthy veins and arteries helped along by whole grains."
Dr. Wendie Trubow, a board certified gynecologist and quality director at Visions HealthCare, said in an email that certain types of grains can benefit overall health for women.
"For people who are prone to inflammation, eating whole grains in lieu of processed grains may significantly improve mental health and overall physical health," Trubow said. "Women who eat processed grains may be more likely to have heavy, painful menses, infertility or abdominal bloating."
She said in general, people might not experience any major health benefits from eating whole grains alone though.
"A diet that is devoid of all grains, and low on fruit, over time, if it contains too few carbohydrates, can worsen mental health/depression," Trubow said.
"However, the converse isn't true. Eating whole grains, in the absence of any sensitivity, is unlikely to impact mental health either positively or negatively."
Heather Schrock, a nutritional therapy practitioner, said in an email that due to the way grains are grown, processed, modified and/or fortified, they can have a variety of effects on people, and not all effects are beneficial.
"Even if you aren't sensitive, grains (nuts, seeds and legumes as well) all contain many substances that can interfere with mental health," Schrock said.
She suggested paying more attention to how whole grains are prepared in order to extract the most benefits from them.
"If you are sure you aren't sensitive to gluten or any other grains, you should still take care to properly prepare your grains," Schrock said.
"Soaking, sprouting, and fermenting will usually denature any of the toxins that grains, nuts and seeds contain that can interfere with mineral absorption, neurotransmitter and enzyme function, etc."
Certain whole grains are not for everyone, especially those who have gluten sensitivities and conditions like celiac disease. For more information about gluten, which is a protein found in some whole grains, and its impact on mental health, read my upcoming article.
Sources:
Whole Grains Council. What are the Health Benefits? Web. Sept. 26, 2012.
http://www.wholegrainscouncil.org/whole-grains-101/what-are-the-health-benefits
Sakamoto S. et al. Pre-germinated brown rice could enhance maternal mental health and immunity during lactation. Eur J Nutr. 2007 Oct;46(7):391-6. Epub 2007 Sep 20. http://www.ncbi.nlm.nih.gov/pubmed/17885721
Harriman, Cynthia. Email interview. Sept. 26, 2012.
Trubow, Wendie. Email interview. Sept. 25, 2012.
Schrock, Heather. Email interview. Sept. 26, 2012.
Reviewed September 27, 2012
by Michele Blacksberg RN
Edited by Jody Smith