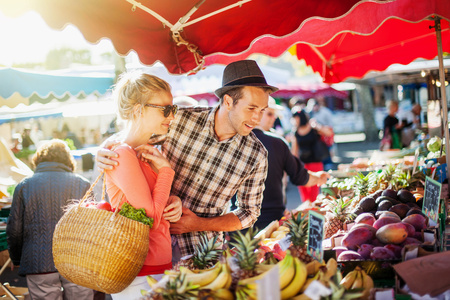 1) Help him eat a healthy diet
Nutritious food on the shopping list and on the table are part of a healthier lifestyle.
Go for whole foods. Leave out the sugar, sucrose, high fructose corn syrup, trans fats, refined seed oils and vegetable oils.
If he has diabetes or metabolic syndrome, or if he has trouble keeping his weight down, help him watch his carb intake.
jackfrog/Fotolia