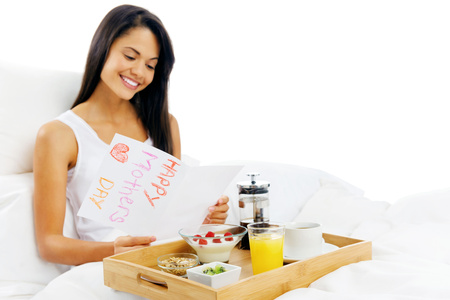 1) Mom's Breakfast
A nice mushroom omelet with melted cheese of Mom's choice makes a pretty presentation on a tray.
For the brave chef, eggs Benedict says Special Occasion with elegance.
For the cook with more enthusiasm than technique, scrambled eggs with bacon and sausages make a hearty fry-up.
Add a cup of herbal tea or a smoothie in one corner of the tray, and a single rose nestled in the other.
Daxiao Productions/Fotolia