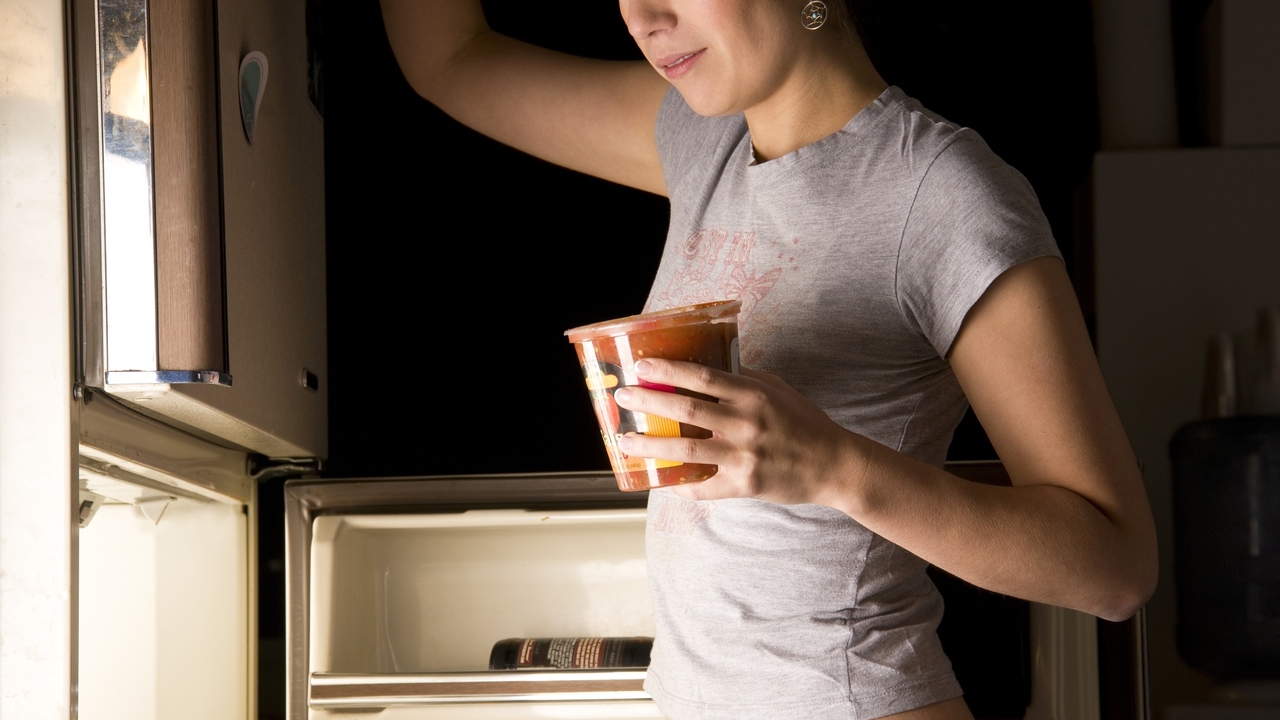 Christopher Boswell/PhotoSpin
Sleep. It is something everyone needs, but not something everyone can get. Some people have a tough time getting to sleep. Some people have a hard time staying asleep. Some people can't seem to ever get enough sleep.
While all these sleep issues can be problematic, there are some sleep disorders that can be downright frightening. Here are five sleep disorders that are extreme, scary, or just plain weird.
1) Sleep-Related Eating Disorder
Binge eating while awake is tough for some people to control, but a small number of people can't stop binging even when they're asleep or, at best, only partially awake. Those who suffer from it eat and drink compulsively throughout the night. Sometimes these people are only partially awake when they are binge eating. High-calorie, sugary foods are what they tend to choose.
2) Fatal Familial Insomnia
This extremely rare sleep disorder only affects a few dozen families in the entire world. A genetic mutation causes difficulty sleeping in the beginning. That soon leads to loss of energy, dementia, and acting out their dreams.
They then can be so mentally and physically impaired that they exist in an in-between state in regards to being asleep and being awake. Eventually sufferers will most likely end up in a coma and simply waste away. They typically die of complications, as opposed of dying from the illness itself.
Sleeping Beauty Syndrome
Although teenagers have been known to try to sleep all day, people who suffer from Klein-Levin syndrome actually can! This rare sleep disorder, also known as Sleeping Beauty syndrome, can force someone into sleeping up to 23 hours in a day for weeks in a row.
About 70 percent of those afflicted with this disorder are adolescent boys. In addition to the excessive amount of sleep, the episodes can also include hallucinations, disorientation, extreme sexual urges, excessive eating and even flu-like symptoms. While there is no quick fix, those who suffer from this disorder usually have symptoms fully recede after about 10 years.
REM Sleep Behavior Disorder
While acting out your dreams may sound like fun, it is often dangerous and/or embarrassing for those with REM sleep disorder. Whatever physical or verbal action people with this disorder carry out in their dreams, they will act it out each night.
Swearing like a sailor? Possible. Punching and kicking the "bad guys"? Could happen. Violent actions? Maybe. If your partner has REM sleep disorder, watch out!
Sleep Paralysis
Typically, your body enters a state of paralysis, stopping all voluntary movements, during the REM sleep cycle to keep your body from acting out your dreams. But what if your body is still paralyzed when you wake up? It can be terrifying to be aware of everything around you but not be able to move or talk.
The paralysis usually passes in a few moments. About 50 percent of adults will experience this phenomenon at some point in their life, but only 4 percent will experience it more than five times.
Sources:
Alaskasleep.com. Web. 29 July 2015. "6 strange and terrifying sleep disorders."
http://www.alaskasleep.com/blog/6-strange-and-terrifying-sleep-disorders
CBSNews.com. Web. 29 July 2015. "12 most bizarre sleep disorders".
http://www.cbsnews.com/pictures/12-most-bizarre-sleep-disorders
Reviewed July 30, 2015
by Michele Blacksberg RN
Edited by Jody Smith
Tags: