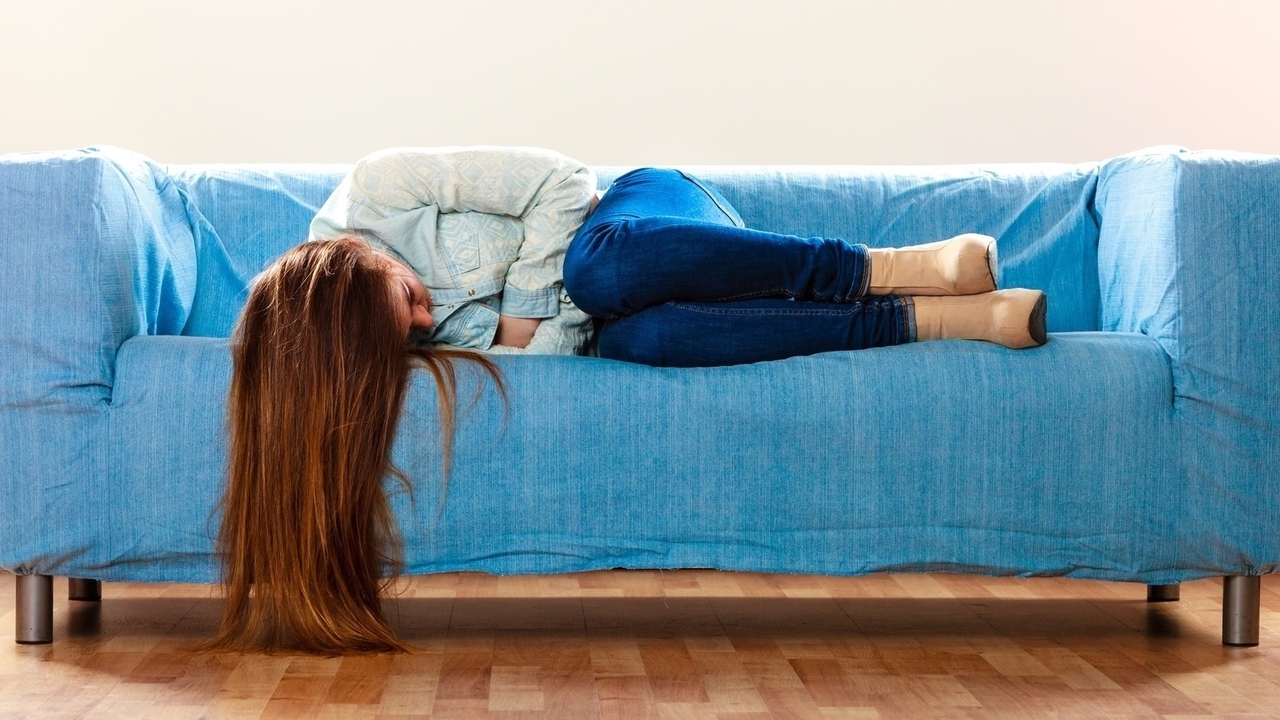 Voyagerix/Fotolia
Our bodies respond to stress by releasing hormones such as cortisol which helps ward off inflammation, and by increasing our breathing and heart rates. In the short term, it's good for us, helping us positively respond to the stressful situation.
But over the long run, it's not good. Chronic stress exposes the body to too much cortisol. Cells become anesthetized to it, and its power against inflammation ceases. This can do a lot of damage to the body.
Here are 10 health conditions that may be made worse by stress.
1) Heart Disease
People with chronic stress are thought to be at a higher risk for high blood pressure and heart conditions like heart attack or stroke.
Researchers don't yet know why this is, but they do know that stress can increase blood flow and heart rate and release cholesterol and triglycerides into the blood stream, according to WebMD.
2) Common Cold / Flu
Over time, cortisol compromises the immune system. It can inhibit histamine secretion and inflammatory response — both of which help fight off germs and viruses. This makes people under chronic stress more vulnerable to getting the common cold and flu, according to Healthline.com.
3) Asthma
Many studies have shown that stress can make asthma worse. When you are under stress, your body releases chemicals such as histamine which can cause the airways to become narrowed.
With asthma, stress can make it harder to breathe. Stress may also cause one to forget to take asthma medication, increasing the likelihood asthma symptoms may flare up.
4) Obesity/Weight Gain
Stress does a double whammy in this regard. It can cause insulin levels to rise, which leads to a decrease in fat oxidation. Both of these lead to increased fat storage, stress researcher Janice Kiecolt-Glaser, professor of psychiatry at Ohio State University College of Medicine in Columbus, Ohio told AARP.org.
5) Diabetes
Stress can cause higher glucose levels which are released to boost your energy as needed in a stressful situation. Any unused blood sugar is then reabsorbed by the body.
However, under chronic stress, the body may not be able to keep up with producing insulin in response to this extra glucose. When that happens, the risk of developing type 2 diabetes can increase.
6) Depression
Stress can wreak havoc on some of the brain's neurotransmitter systems such as dopamine, norepinephrine and serotonin. This in turn can negatively affect people's mood, according to AARP.org.
7) Reproductive Problems
Testosterone levels can drop due to chronic stress. This can interfere with sperm production and cause erectile dysfunction or impotence. For women, irregular or a complete stoppage of menstrual periods can come with chronic stress.
8) Gastrointestinal Problems
H. pylori, a bacteria, can cause ulcers. However, stress can make them worse. Stress also plays a part in chronic heartburn, indigestion, irritable bowel syndrome, ulcerative colitis and Crohn's disease.
9) Alzheimer's Disease
According to WebMD, "one animal study found that stress might worsen Alzheimer's disease, causing brain lesions to form more quickly."
10) Aches and Pains
Under stress, muscles tighten up to protect themselves. Muscles that are under constant stress don't relax. Tight muscles can cause headaches, as well as body aches and pains, according to Healthline.com.
Watch for excess stress in your life. If it becomes a problem, see your doctor.
Sources:
Agnvall, Elizabeth. "Stress! Don't Let It Make You Sick." AAPR.org. Web. 2 Dec. 2015.
http://www.aarp.org/health/healthy-living/info-2014/stress-and-disease.html
Griffin, R. Morgan. "10 Stress-Related Health Problems That You Can Fix." WebMD. WebMD. Web. 2 Dec. 2015.
http://www.webmd.com/balance/stress-management/features/10-fixable-stress-related-health-problems
Pietrangelo, Ann. "The Effects of Stress on the Body." Healthline. Web. 2 Dec. 2015.
http://www.healthline.com/health/stress/effects-on-body
"Stress Management." Stress Symptoms: Effects on Your Body and Behavior. Web. 2 Dec. 2015.
http://www.mayoclinic.org/healthy-lifestyle/stress-management/in-depth/stress-symptoms/art-20050987?pg=2&p=1
Reviewed December 4, 2015
by Michele Blacksberg RN
Edited by Jody Smith