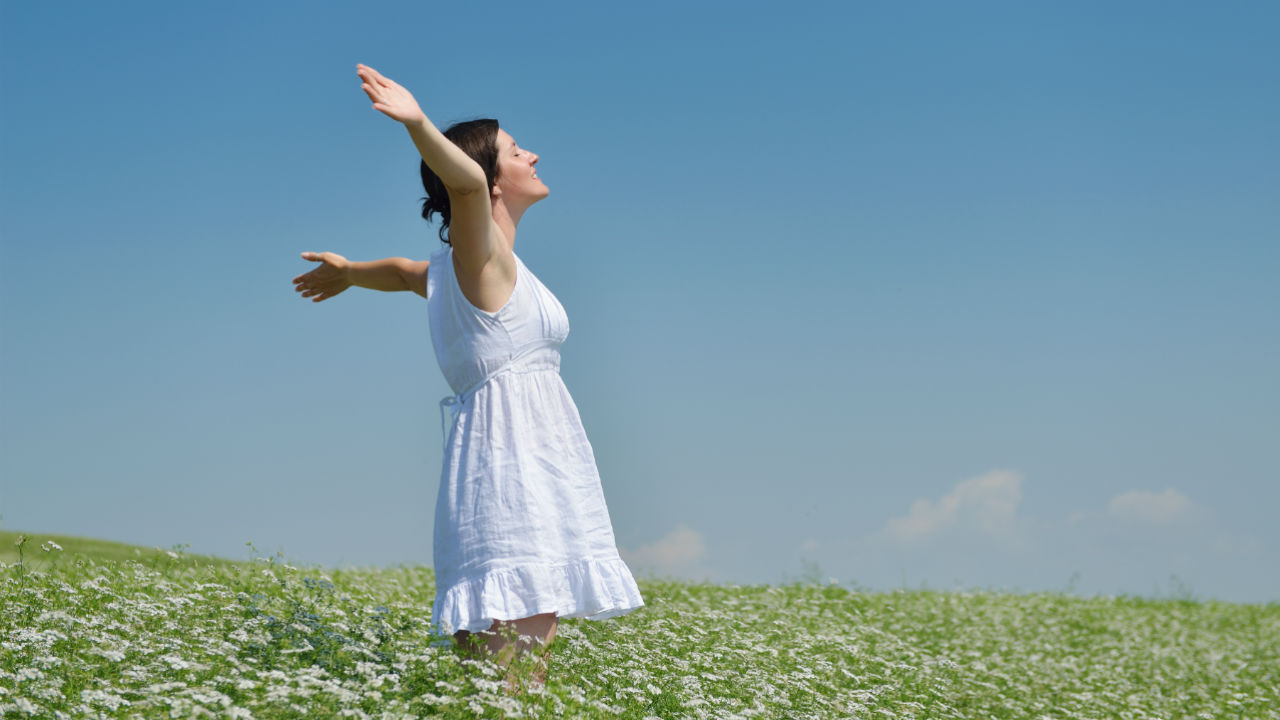 Auremar/PhotoSpin
Being in business and being stressed seem to go hand in hand. And if you're a woman, the stress can seem even bigger as you try to juggle work responsibilities, your "family" at work, and your family at home. Stress is sneaky. If you take all the little bits and pieces of what you have to do, it may seem manageable. You tell yourself you can handle it – you've got it under control. But all of a sudden, all your little stressors gang up on you and wham – you're overwhelmed and you don't even know what hit you.
Unfortunately – and I'm really not trying to add more stress to your life when I say this – the only person who can fix this is you! This first step is admitting that you are just one person and you cannot carry the weight of your office and home on your shoulders. You, your family, and your business will only suffer if you keep going like this.
My solution for stress is to find a balance in my life. Sure, there are times when work has to take precedence. But it can't be 10 hours a day every day of my life! I believe you need to have something to look forward to every day – and it can't just be getting to the end so you can do it again tomorrow.
So here's my suggestion. Sit yourself down and come up with a list of three things you are going to do for you. I don't mean a one-time activity like actually eating lunch this Friday. I mean long-term plans that you are going to prioritize as part of your regular routine.
For me, one of those things had to be eating better. It's too easy for me to grab fast food when I'm driving home and I'm starving. So I planned several alternatives to provide healthy choices at home. Some days I stop at a store that sells small portions of meat and vegis that are ready to cook – no more worrying about whether I have something thawed. Other days I order takeout from a quality restaurant that serves healthy food. I also signed up for a service that brings quality meals right to my home.
My second item is computer breaks. It's too easy to get locked in on the computer and before I know it, I've been sitting in one position for several hours. My back aches, my eyes are burning and my brain is just done. So now I schedule a computer break several times a day. If you don't think you'll remember, set a timer to remind yourself to get up and move around. Just walking around the office and doing a few stretches can restart my brain and give my eyes a break from focusing a few feet in front of me. Other times I turn my chair away from my desk, close my eyes and meditate for a few minutes.
My third thing definitely gives me something to look forward to every week. My girlfriends and I set aside one night a week to gather in my backyard (or inside in the summer) to do yoga and have some fun. The exercise is a great de-stressor and the fun conversation over a glass of wine afterward is the ultimate relaxation. But here's one critical thing about your "something to look forward to." You can't cancel. So even if I'm out of town, the rest of the gang still meets at my house every week.
It may seem simplistic to think doing something for yourself is going to make a big difference in your stress. They key is to give yourself permission to give the best of yourself to everything you do. I believe relieving stress by making time for yourself is a necessary component in being the best "you" that you can. If you are over-stressed or worn out, you have nothing left to give.
Chose your three "indulgences" and make them part of your routine. Don't give yourself permission to make any excuses. When you are more relaxed and happy you will be better at everything you do. Pay attention to what your body and your stress levels are trying to tell you. Make an investment in yourself by giving yourself a break.
Tags: