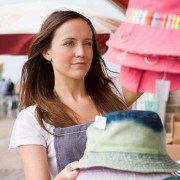 Photo: Getty Images
While there may be some disagreement as to the details, there is overall unity as to the best ways to avoid too much sun exposure. The Centers for Disease Control and Prevention (CDC), the Environmental Protection Agency (EPA), the American Academy of Pediatrics (AAP), and the Environmental Working Group (EWG) are all in agreement on the main points.
The only area where there is some disagreement involves types of sunscreen, amounts and how high in the priority list sunscreen should be.
Each of these organizations have recommended that you wear wide-brimmed hats, sunglasses and clothing that covers your arms and legs. They have suggested that you do your best to stay out of direct sunlight between the hours of 10 a.m. and 4 p.m. when damaging rays are strongest, and seek the shade when you must be out.
They have cautioned you to avoid the use of tanning beds and sun lamps, and wear sunscreen when appropriate. Babies six months of age and younger should be kept out of direct sunlight.
The AAP has encouraged all pediatricians to be advocates for these practices to all of their patients. According to the website Medscape.com, the AAP's recommendations were published in the March 2011 issue of Pediatrics.
The website Webmd.com recommends wearing hats that have 4-inch brims that protect eyes, ears, neck and scalp, as well as sunglasses with UV ray protection. Loose-fitting clothing covering your arms and legs also offer protection from UV ray exposure. Webmd.com also encourages everyone to avoid the strongest sunlight between 10 a.m. and 4 p.m.
According to a public news release from Eurekalert! on March 24, 2010, fourth-graders had been encouraged to wear hats when outside for a sun protection intervention program called the Sun Protection of Florida's Children program.
There was at least partial success for this program, because while the children's use of hats at home didn't change, more children got into the habit of wearing hats when at school, during recess, physical education classes and during their lunch break. The teachers and principals also wore hats, to reinforce this new habit.
This research was published in March, 2010 in the online Journal of the National Cancer Institute.
The years before age 18, according to Dr. Richard Roetzheim of the USF Department of Family Medicine, are very important in terms of sun exposure.
He said that by this age, many people have gotten 80 percent of the sun exposure they'll experience in their lifetime. Roetzheim was the principal investigator for the sun protection intervention program.
Resources:
Sun protection program increases hat use among 4th graders
http://www.eurekalert.org/pub_releases/2010-03/uosf-spp032510.php
Protecting Your Skin From the Sun - Topic Overview
http://www.webmd.com/skin-problems-and-treatments/tc/protecting-your-skin-from-the-sun-topic-overview
Sun Exposure
http://www.nlm.nih.gov/medlineplus/sunexposure.html
Action steps for sun safety
http://www.epa.gov/sunwise/actionsteps.html
AAP Issue Guidelines on Limiting Sun Exposure in Children
http://www.medscape.com/viewarticle/738074
Top Sun Safety Tips
http://www.ewg.org/2010sunscreen/top-sunscreen-tips
Visit Jody's website and blog at http://www.ncubator.ca and http://ncubator.ca/blogger
Tags: