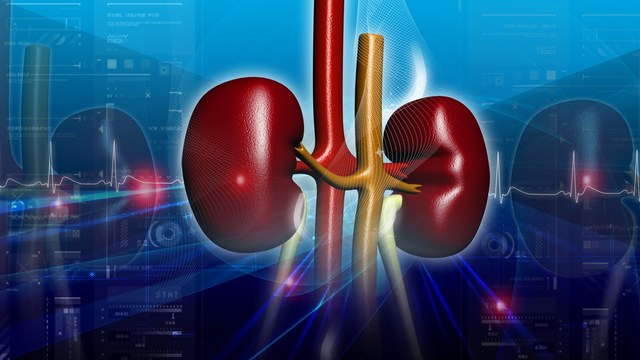 Divakaran Dileep/PhotoSpin
Anyone who has had a urinary tract infection (UTI) can tell you there is plenty of pain involved. The urge to go to the bathroom is often nearly constant and the discomfort during and after urination can be pretty tough to deal with.
Though painful, UTIs are sometimes harmless. But it's vital to have them treated in order to clear up the infection (and eliminate the discomfort). It's also important because an untreated UTI can lead to a more serious infection of the kidney.
The good thing (if there is one) about a UTI is that the symptoms are obvious quite quickly so for many people the infection can be remedied within a week.
But not everyone is able to talk about their symptoms, including babies and young children. Another group with this issue are people with dementia who must often suffer in silence and risk the infection of the urinary tract spreading to the kidneys.
MedCity News reports on a company called Pixie Scientific that has created a special diaper that collects urine in order to have it analyzed for general health, but also for specific conditions like urinary tract infections and diabetes and nutritional health.
The contents of urine can be a mine of information about one's body, and a diaper like this (that has sensors, a cloud service and even a smart phone app!) is especially good for people who cannot speak or describe their own symptoms.
The diapers started out initially for babies and toddlers but are now available for people of all ages.
These adult diapers don't come cheap but aren't so expensive that they would be turned down by nursing facilities and hospitals.
A survey by Pixie Scientific showed that facilities were willing to spend an additional 50 percent on these diapers over the price of regular ones. But Pixie Scientific is happy with charging only an additional 25 percent, making it a win-win situation for both sides.
Any additional monies spent on these diapers would be saved by not having to perform additional lab tests later.
Pixie Scientific was founded by husband/wife team Yaroslav Faybishenko and Jennie Rubinshteyn who, inspired by their own infant daughters, started out with the intention of creating the diapers for babies.
They are now looking to increase the power of these diapers to be able to analyze urine for even more conditions, so their research continues. They hope to have these diapers for sale next year.
What causes a UTI? It is caused by bacteria forming in the urinary tract. This bacteria can be caused by vigorous sex (that pushes bacteria into the tract), as well as by bacteria from the rectal and digestive system.
In women, the urethra and rectum are located quite closely together so women tend to get UTIs more than men. From an EmpowHER article Urinary Tract Infection Causes & Risks, other risk factors include:
◾ Being sexually active
◾ Menopause
◾ Diabetes
◾ Kidney stones
◾ Enlarged prostate
◾ Weak immune system
Symptoms of a urinary tract infection include:
◾ Frequent and urgent need to urinate
◾ Passing small amounts of urine
◾ Pain in the abdomen or pelvic area
◾ Burning sensation during urination
◾ Cloudy, bad-smelling urine
◾ Increased need to get up at night to urinate
Bloody urine, low back pain, high fever, and chills are all signs of a kidney infection.
For more risk factors and symptoms, and how to guard against this infection, click here for our detailed compilation of information on urinary tract infections on EmpowHER: https://www.empowher.com/condition/urinary-tract-infection
Because the elderly or those with dementia can have weakened immune systems, as well as enlarged prostates, they are more suseptible to UTIs.
According to the Alzheimer's Society, "UTI's can cause confusion in older people and people with dementia. If the person has a sudden and unexplained change in their behaviour such as increased confusion, agitation, or withdrawal, this may be caused by a UTI. "
Persons with dementia suffer from many periods of confusion and agitation in the first place. Medical personnel and family may not realize that their loved one has an additional medical issue. This again increases the likelihood of an untreated UTI that could possibly lead to damaged kidneys.
Adult diapers than can quickly diagnose an infection can make all the difference in a population that is already so physically and mentally compromised.
Anyone with the symptoms described should call their doctor straight away for an evaluation.
Sources:
MedCity News. "Diapers that analyze urine could reduce UTIs among people with dementia." By Veronica Combs. Web. Retrieved March 17th, 2014.
http://medcitynews.com/2014/03/diapers-analyze-urine-reduce-utis-among-p... http://medcitynews.com/2014/03/diapers-analyze-urine-reduce-utis-among-p...
EmpowHER.com. Urinary Tract Infection. Urinary Tract Infection Causes & Risks. Web. Retrieved March 17th, 2014.
https://www.empowher.com/condition/urinary-tract-infection/causes
Urinary tract infection (UTI) and dementia. Alzheimer's Society. Retrieved March 24, 2014.
http://www.alzheimers.org.uk/site/scripts/documents_info.php?documentID=...
Reviewed March 24, 2014
by Michele Blacksberg RN
Edited by Jody Smith