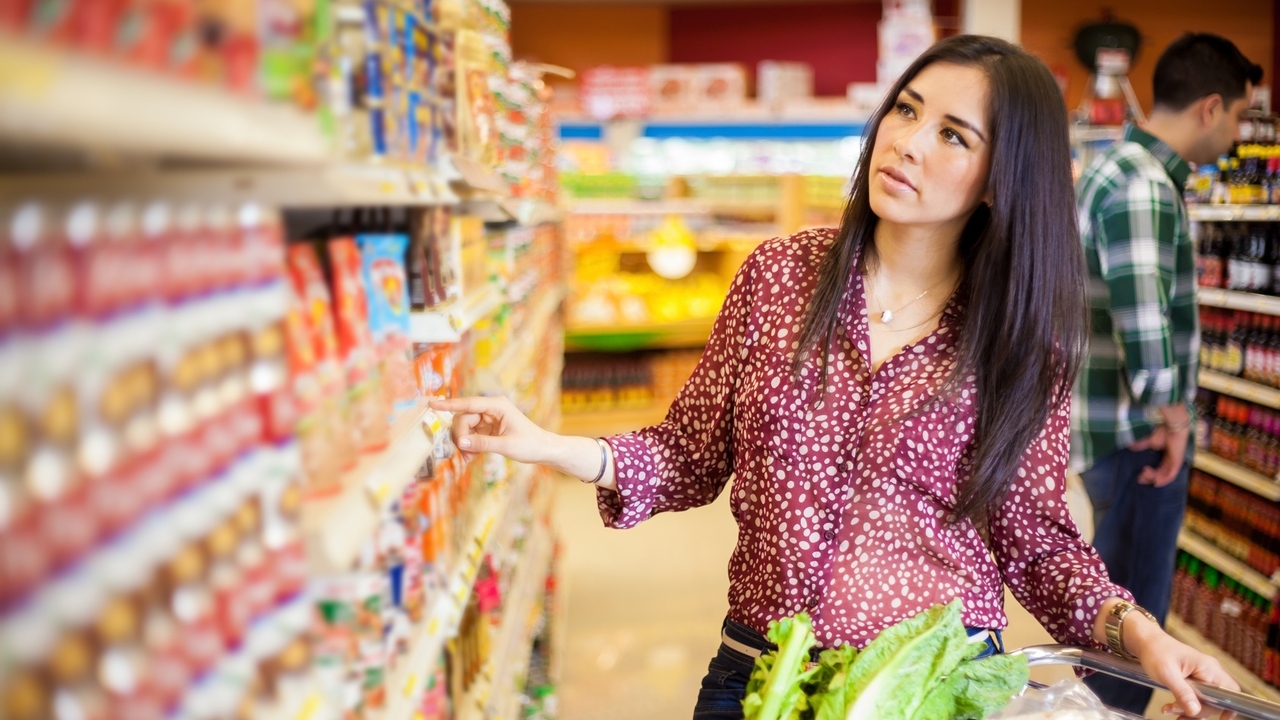 AntonioDiaz
Eating healthy in America today can be a tricky, downright difficult act requiring a great deal of label reading and study of the food industry.
Companies are quick to label something "natural," "green" or "healthy," in order take advantage of the current grocery trends and lure consumers into buying a product that may not be as beneficial as described.
As you try to navigate the overwhelming options in the aisles, here are three of the worst food ingredients to avoid at all costs.
1) High fructose corn syrup, also known as HFCS
This one should go without saying — many products such as soda, sweetened drinks, sports drinks, processed foods, high sugar cereals, breakfast bars, sauces and salad dressing often contain this sugary additive for improved taste — and all such products should be avoided.
Unfortunately, the Food and Drug Administration states that when broken down it is "essentially 100% glucose" and contains either "42 percent fructose or 55 percent fructose." No warning is coming from the FDA about HFCS.
Yet research states that regular and excessive HFCS can increase the risk of arthritis, obesity, fatty liver, high insulin, diabetes, ATP depletion (resulting in lower energy states) and more. Eating foods containing HFCS is not healthy in any form.
2) Aspartame
This artificial sweetener, often known by brand names of Equal or NutraSweet, has created a great deal of controversy.
Aspartame is made up of two amino acids, L-phenylalanine and L-aspartic acid held together by a methyl ester bond. When ingested, the digestive enzyme in the small intestines, chymotrypsin, breaks it all apart and methanol is released.
While the FDA and other large organizations state that aspartame is very safe to the general public, general consumer opinion is that aspartame should be avoided. This mindset has led companies such as PepsiCo to remove aspartame from their diet drinks and replace it with a different artificial sweetener known as sucralose.
Regardless of the statements made by the FDA, it is often the general opinion of those wanting to improve their health that one should avoid the typical foods containing artificial sweeteners and opt instead for real food.
3) Partially hydrogenated oils
In 2013, the FDA declared that these oils were no longer on the "generally recognized as safe," or GRAS, list to be used in food. These oils are listed on the label as partially hydrogenated, such as partially hydrogenated soybean oil or partially hydrogenated palm oil.
They contain trans fats that are detrimental to the cardiovascular system. Most commonly you'll see them in packaged goods, snacks, baked goods, frozen foods, desserts, frozen desserts, fried foods, margarine and creamers.
Eating healthy is not easy. However, with a little label reading, you can become more savvy at choosing better options and brands for your family.
Reviewed March 17, 2016
by Michele Blacksberg RN
Edited by Jody Smith
Article Sources
1) DeChristopher LR, Uribarri J, Tucker KL. (2016). Intake of high-fructose corn syrup sweetened soft drinks, fruit drinks and apple juice is associated with prevalent arthritis in US adults, aged 20-30 years.

https://www.ncbi.nlm.nih.gov/pubmed/26950480
2) Esterl M and Tripp M. (2015). PepsiCo to Drop Aspartame from Diet Pepsi.
http://www.wsj.com/articles/pepsico-to-replace-aspartame-with-sucralose-in-diet-pepsi-in-u-s-1429885941
3) Food and Drug Administration. (2015). FDA Cuts Trans Fat in Processed Foods.
http://www.fda.gov/ForConsumers/ConsumerUpdates/ucm372915.htm
4) Food and Drug Administration. (2014). High Fructose Corn Syrup: Questions and Answers.
http://www.fda.gov/Food/IngredientsPackagingLabeling/FoodAdditivesIngredients/ucm324856.htm
5) Lin WT, Chan TF, Huang HL, Lee CY, Tsai S, Wu PW, Yang YC, Wang TN, and Lee CH. (2016). Frutose-Rich Beverage Intake and Central Adiposity, Uric Acid, and Pediatric Insulin Resistance. (2016).
https://www.ncbi.nlm.nih.gov/pubmed/26817591
6) Monte W. Aspartame: Methanol and the Public Health. (1984).
http://www.mpwhi.com/aspartame_methanol_and_public_health.pdf
7) Softic S, Cohen DE, Kahn CR. Role of Dietary Fructose and Hepatic De Novo Lipogenesis in Fatty Liver Disease. (2016).

https://www.ncbi.nlm.nih.gov/pubmed/26856717