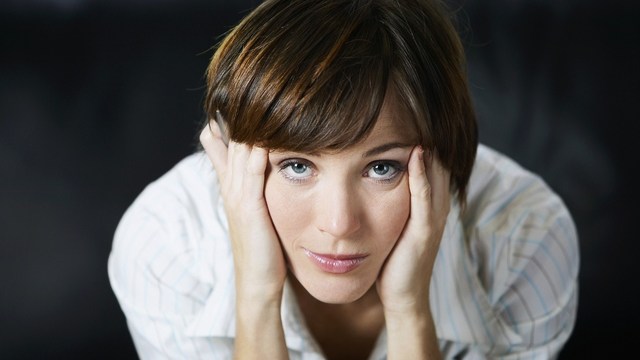 PS Productions/PhotoSpin
We're only human. This means the body occasionally has some hiccups that may last for a couple seconds to a couple of days until it corrects itself without much explanation.
Sometimes the symptoms seem logical or can be tied to a certain event and reason, such as a cough with a cold or diarrhea after undercooked chicken. When these symptoms do not seem to dissipate, alleviate or improve with time, it is time to see a doctor.
1) Shortness of breath
It could be blamed on being out of shape, overweight, on having active asthma, or a cold. However ongoing shortness of breath needs additional evaluation that may include lab work, lung function testing, and/or perhaps imaging. Iron deficiency anemia can cause shortness of breath, as can COPD, a mass in the lungs and heart issues.
2) Diarrhea
Diarrhea can be caused by food poisoning, the flu, or taking too much fiber, magnesium orvitamin C. If the diarrhea continues more than a week without explanation it is time for additional testing.
Diarrhea may be due to celiac disease, ulcerative colitis or Crohn's disease, a parasite or yeast, or a food allergy such as dairy. The problem with diarrhea is that it can cause dehydration and result in malabsorption, as nutrients move through the body too quickly.
3) Heart palpitations
Everyone has experienced the tiny flutters in their chest from time to time as the heart skips a beat or beats quickly for a second, then corrects itself. Many notice that their hearts beat more distinctly when they are nervous or anxious.
However, if these abnormal beats become more regular it is time to see the doctor. Heart beat changes may be due to low iron, low thyroid, high stress, and problems with the heart itself.
4) Headaches
These come in all shapes and sizes. Some people experience mild tension, stress, or dehydration headaches while others deal with massive migraines that require medication and a dark room. If your headaches are changing, becoming worse, or if you ever experience the worst pain you have ever felt, get to a doctor for evaluation.
5) The illness that will not improve
As humans we are used to having a cold or the flu. We understand it usually lasts a couple days to a week and then we recover and move on.
However, if you have an illness that does not seem to be improving despite your best efforts, please see a health care professional for help. Adults tend to downplay their illnesses and miss the fact that it is bronchitis, H1N1 flu, or pneumonia, requiring more medical intervention.
Of course there are many other symptoms that may seem routine. However, if they do not improve or go away completely, please see your health care provider for a full evaluation.
Sources:
1. Chassagne P, Bahri O, Roca F. Iron deficiency in elderly people Clinical presentation and management. Geriatr Psychol Neuropsychiatr Vieil. 2014 Jun 1;12(S2):11-15.
http://www.ncbi.nlm.nih.gov/pubmed/25031217
2. Hom,E. Inflammatory Bowel Disease: Symtpoms & Treatment. 2014. Retrieved from
http://www.livescience.com/39880-inflammatory-bowel-disease.html
3. Milosavljevic T, Jankovic G. Medical management of inflamatory bowel diseases--therapeutic options. Acta Chir Iugosl. 2000;47(4 Suppl 1):43-7.
http://www.ncbi.nlm.nih.gov/pubmed/11432242
Reviewed July 23, 2014
by Michele Blacksberg RN
Edited by Jody Smith