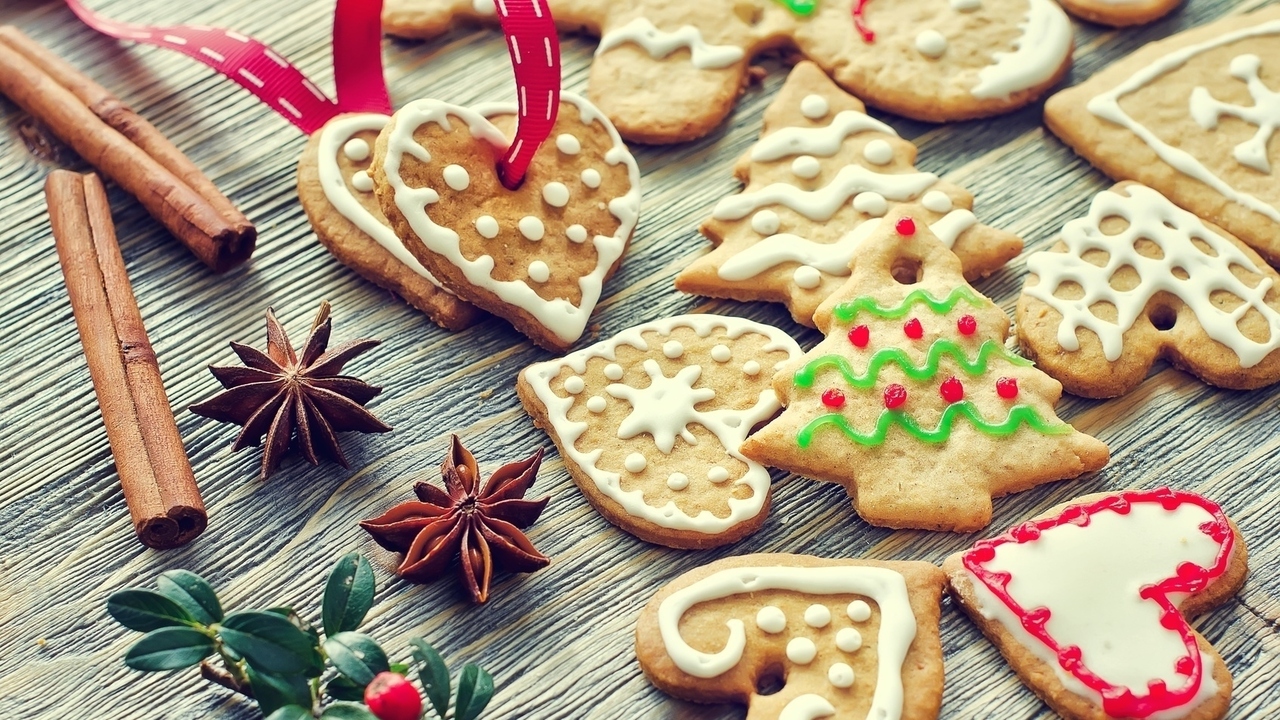 saschanti/Fotolia
The holidays equal food galore, including baked goods, and that means lots of cookies. As a vegetarian, I love that the internet provides me with so many recipes and innovative ideas for substitutions to ensure that I can have all the holiday favorites.
Grain-free? Vegan? Do you have a gluten sensitivity? Or, maybe you just enjoy an assortment of all the traditional holiday cookies.
Our team at EmpowHER has got ya covered. Enjoy!
1) Sugar Cookies
Courtesy of celebrity chef Alton Brown, you can find the recipe for classic holiday sugar cookies on the Food Network website.
Be sure to use some great holiday cookie cutters and decorate them to your liking. You can never go wrong with sugar cookies at the table during the holidays.
2) Vegan Gingerbread Cookies
Hey, hey, vegans can have fun too. Dairy and gluten sensitivities are not uncommon, and the internet has a large community of vegan recipes that taste just as good as the original.
How cute are these gingerbread cookies? You'll find them on the hit blog, The Minimalist Baker. Use a little gingerbread man or gingerbread girl cookie cutter and enjoy.
3) Gluten-free and Grain-free Maple Cinnamon Meringues
Just looking at these amazing cookies will make you forget that the recipe is modified in any way. The food blog, Gourmandeinthekitchen, has recipes and pictures to die for.
4) Peppermint Crush Chocolate Chip Cookie
Wondering what to do with those leftover candy canes after decorating the tree? Farm Flavor brings down the house with peppermint chocolate chip cookies.
5) Sweet Potato Anytime Cookies
Personally thanking Marla Meredith for fueling my sweet potato obsession AND catering to my attempt at being vegan. I love baking with sweet potatoes and after this recipe, you will too.
Our goal at EmpowHER is to fuel your healthy lifestyle in every way we can. There is no reason the holidays cannot be a tasty, as well as a healthy, few months out of the year.
Happy Holidays!
Source:
Bed Bath and Beyond. Wilton® 30 piece holiday cookie cutter set. December 1 2015.
http://www.bedbathandbeyond.com/1/1/69672-wilton-30-piece-holiday-cookie-cutter-set.html
Farm Flavor. Peppermint crush chocolate chip cookies. December 1 2015.
http://minimalistbaker.com/vegan-gluten-free-gingerbread-men
Food Network. Sugar Cookies. December 1 2015.
http://www.foodnetwork.com/recipes/alton-brown/sugar-cookies-recipe.html
Gourmandeinthekitchen. Maple cinnamon meringues with toasted almonds. December 1 2015.
http://minimalistbaker.com/vegan-gluten-free-gingerbread-men
Marla Meredith. Sweet potato anytime cookies. December 1 2015.
https://marlameridith.com/sweet-potato-anytime-cookies-recipe
Minimalist Baker. Vegan gluten free gingerbread men. December 1 2015.
http://minimalistbaker.com/vegan-gluten-free-gingerbread-men
Edited by Jody Smith