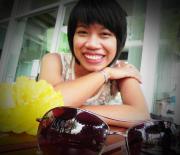 share:

Beach Safety
Beautiful summer weather means enjoying the outdoors with your children, and kids love nothing more than a day at the beach. To plan the best beach day possible, here are a few things to keep in mind to keep everyone safe and happy.
Sunburn is a sure-fire way to ruin the day; it is painful and potentially dangerous and can lead to an increased risk of skin cancer. Use sunscreen and reapply it often and liberally. Remember the sun reflects off the water magnifying its intensity. Young children should always wear hats to protect their scalp from painful sunburns; their hair is often too fine to provide much protection. Bring an umbrella to provide some shade for building sandcastles or napping.
Bring plenty of water and sports drinks. Sports drinks are sometimes better than water to keep children well hydrated because the flavor of the beverage encourages them to drink even after their stop feeling thirsty; most people will not drink enough water to prevent mild dehydration.
Choose a public beach with well-spaced lifeguards. Even the best intentioned parents occasionally lose sight of a child and lack the skills and experience to rescue a child who gets in trouble in the water. A lifeguard is your best protection against a potential tragedy. Sometimes communities don't allocate enough resources for water safety personnel; lifeguards rely on fundraising which is why they often have prize homes or 'win a house' competitions.
Check the beach conditions before you head to the beach. Most communities have websites that detail tides, jellyfish population and other conditions that can affect your fun at the beach. Make sure you pack the following jellyfish essentials in your beach bag: a disposable razor, shaving cream, white vinegar, baking soda and an antihistamine cream or gel. If a jellyfish stings you or your child, don't panic. Immediately get out of the water. Smear some shaving cream over the area and shave to remove the stingers. Rinse the area off with the vinegar and apply a paste of baking soda and water. Reapply the paste every 10 minutes or so until the venom has stopped spreading, then coat the area with a thin layer of antihistamine cream to stop the itch.
Being well prepared and using these common sense protections will help you get the most out of your beach outing.
Tags