Diabetes Resources

In order to keep your diabetes under control, an exercise program is vital. Follow these tips to help get started on a fitness program or optimize your current workout routine!
Read Full Story
There are two types of diabetes: type 1 diabetes and type 2 diabetes. While both conditions involve high levels of blood glucose, there are several differences that separate the two conditions.
Read Full Story
Most of our social activities and cultural activities revolve around food. But if your diabetic, this can be challenging. Learn how to overcome dining out challenges with these helpful hints!
Read Full Story
Hope for those diagnosed with diabetic retinopathy now comes from a team of scientists and engineers at the University of British Columbia.
Read Full Story
For pregnant women who are temporarily suffering from gestational diabetes, a healthy diet is one the best ways to have a healthy pregnancy and manage blood sugar.
Read Full Story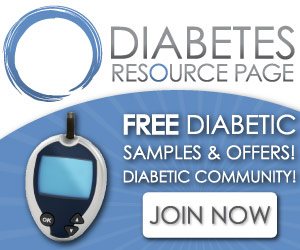 Dr. Michael Jaff describes peripheral artery disease (PAD) and shares the risk factors, symptoms and treatment options available.
Watch This Video
Sue explains how type 1 diabetes affects the way she trains for a half marathon.
Watch This Video
Pam explains if there is anything her son is unable to do because he has type 1 diabetes.
Watch This Video