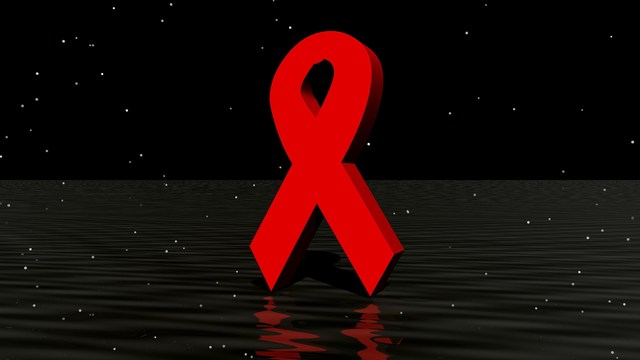 Elenaphotos21/PhotoSpin
Truvada may lower the risk of a genital herpes infection. It is already used to treat and prevent HIV infection. Truvada was found to help reduce the rate of transmission for genital herpes, according to findings published in the Annals of Internal Medicine.
Truvada is made from a combination of the drugs tenofovir and emtricitabine.
The study is part of the research initially launched to gain a greater understanding of how tenofovir can be used to prevent HIV infection. HIV and herpes infections often occur together.
Researchers wondered whether oral tenofovir alone or as part of Truvada was effective in reducing rates of herpes simplex virus type 2 (HSV-2). This type of herpes is a common cause of genital herpes.
Researchers monitored the risk of getting genital herpes in almost 1,500 African heterosexual adults who did not have HIV. These participants were chosen because they were at risk of acquiring HIV because they had an infected partner.
The participants were separated into two groups. One was given tenofovir and emtricitabine, either alone or in combination. A control group received a placebo. The study lasted from 2008 to 2010, but the participants were monitored until 2011.
Findings showed that participants who just took tenofovir had a 24 percent reduced risk of getting HSV-2. However, those who took the combination treatment had a 36 percent reduced risk. Nonetheless, these findings may not be enough to convince doctors to prescribe either drug solely for HSV-2 prevention, due to cost.
Truvada costs about $100 a year in Africa and $1,000 per month in the United States.
However, as HIV and herpes infections often occur together, Truvada may prove to be a drug of choice for future treatment. It was also shown to reduce HIV transmission rate by up to 90 percent with the use of a condom.
Why does it matter if tenofovir prevents genital herpes? It's a very common infection which can lead to other medical problems.
"About 20 percent of adults in the U.S. have genital herpes infection, and about 50 percent of adults in Africa," lead study author Dr. Connie Celum, director of the International Clinical Research Center at the University of Washington told Science World Report.
"Previous studies have indicated that genital herpes increases the risk of becoming HIV-infected by about two-fold."
The team of researchers plans to study the effects of tenofovir in preventing HIV and herpes when given in the form of a vaginal and rectal gel and a vaginal ring.
Sources:
Dotinga, Randy. "HIV Prevention Drug Truvada Might Lower Genital Herpes Risk, Too." Consumer HealthDay. N.p., n.d. Web. 4 Aug. 2014.
http://consumer.healthday.com/sexual-health-information-32/herpes-simplex-genital-news-376/hiv-prevention-drug-truvada-might-lower-genital-herpes-risk-too-689301.html
Lees, Kathleen. "Combination Drug for HIV Helps Prevent Transmission of Genital Herpes." Science World Report. N.p., n.d. Web. 4 Aug. 2014.
http://www.scienceworldreport.com/articles/15798/20140702/combination-drug-for-hiv-helps-prevent-transmission-of-genital-herpes.htm
"Study: HIV Drug Could Reduce Risk Of Genital Warts - CBS Seattle." CBS Seattle. N.p., n.d. Web. 4 Aug. 2014.
http://seattle.cbslocal.com/2014/07/02/study-hiv-drug-could-reduce-risk-of-genital-warts
Reviewed August 7, 2014
by Michele Blacksberg RN
Edited by Jody Smith