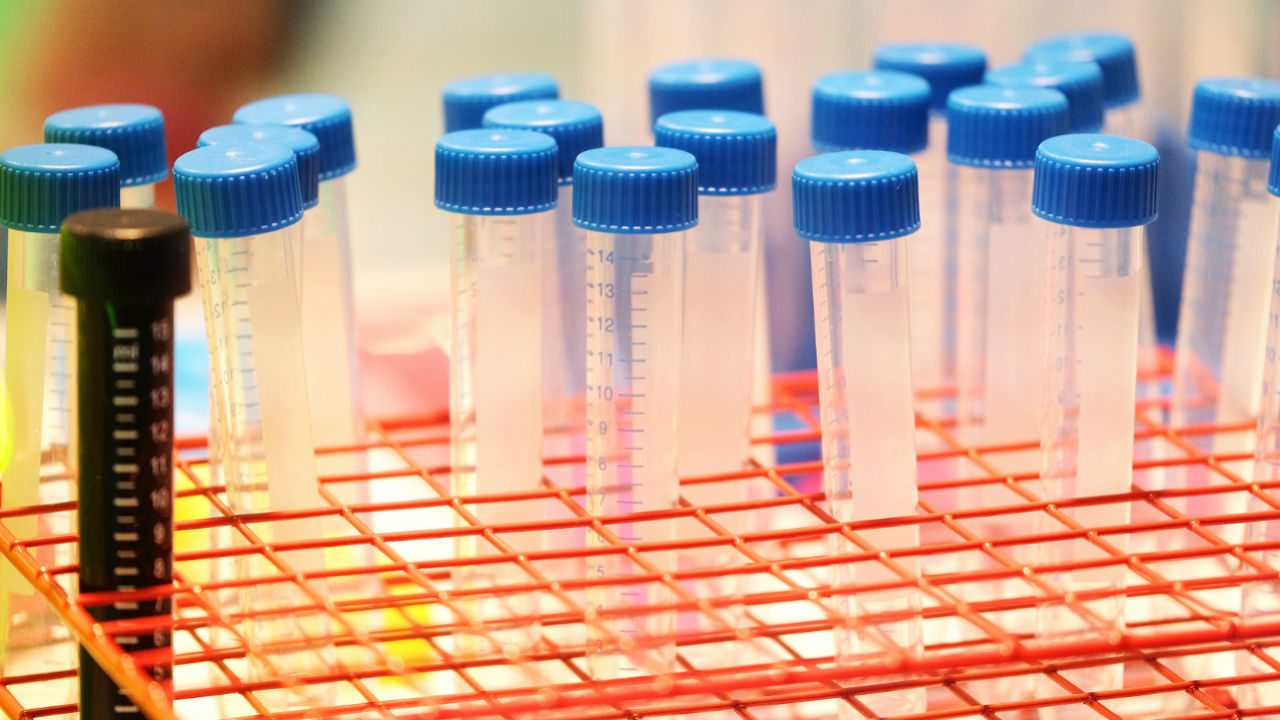 Dmitry Vereshchagin/Fotolia
BRCA1 and BRCA2 are genes that work to suppress tumors by helping to repair damaged DNA so that the DNA can continue to work in a healthy manner. If someone has a mutation in one or both of their BRCA genes, that DNA may not be repaired properly. This can lead to dysfunction and possibly to breast or ovarian cancer.
According to the National Cancer Institute, the BRCA genes are responsible for 20 to 25 percent of all inherited breast cancers and 5 to 10 percent of all breast cancers at large. These genes are also responsible for 15 percent of ovarian cancers. These rather unfortunate statistics are one reason, amongst others, that women are choosing not to have testing.
Here are the three most common statements women are reporting to avoid the BRCA gene test.
1) "I don't want to live my life in fear if the results are positive."
While it is true that a woman's risk of developing breast or ovarian cancer increases quite a bit with these genes, it is not an automatic guarantee. According to the Centers for Disease Control and Prevention, there are many other risks factors.
These include starting your menstrual cycle early in puberty, going through menopause later in life, being on the night shift, having a long history of hormone replacement therapy, and having a history of radiation to the chest and/or breasts. Other factors that can increase risk are DES exposure, drinking alcohol, not exercising, and being overweight. Not having children, not breastfeeding, and having children at an older age are also factors that can put you at a higher risk.
Unfortunately, the BRCA genes seem to have the highest risk. Knowing this information may be scary but it will also allow for a great deal of planning and lifestyle changes. Plus it is very important information for future generations to know.
2) "I cannot afford to have the test done."
First, determine with your doctor whether or not you need the test. It is not recommended to run it in the general population. Instead, those with a strong family history of breast or ovarian cancer, a personal history of breast or ovarian cancer at a younger age, or those who have a family member who has the BRCA gene and should do the test.
Those with Ashkenazi Jewish ethnicity should also consider taking it. The test involves either a blood or saliva sample that is sent off to the lab. Genetic counseling is often required. Thankfully, those with strong risk factors are most often covered under Preventive Services, according to the Affordable Care Act. To be certain though, call your insurance and get the information in writing.
3) "I do not want to have to surgically remove my uterus or breasts."
This could be considered the Angelina Jolie effect, as she tested positive for the BRCA1 mutation and has a family history that reflects high risks. She opted to preemptively undergo a double mastectomy.
She reported in an article for the New York Times that her estimated risk for breast cancer was 87 percent at the time, and since the removal of her breasts her risk has dropped to under 5 percent. She did not want to remove her breasts either, however she says she is happy with her decision as 87 percent is a very high number.
Not all women who are diagnosed with the BRCA gene opt to have a mastectomy or hysterectomy. It's a personal decision, made after a lot of fact-gathering and discussion with doctors and genetic counselors.
Please do not let fears get in the way of potentially preventing cancer in both yourself and members of your family. Remember that men can develop breast cancer too — it is not just women who are at risk with this gene.
There are modifiable risks when it comes to breast cancer, such as alcohol, diet, weight, sleep schedule and exercise, that may have quite the impact, not only on the breast tissue directly, but also on other markers of health such as cholesterol, blood sugar and blood pressure. Use the statistics to your advantage and be proactive.
Sources:
1) Centers for Disease Control and Prevention. (2014). What are the risk factors for breast cancer?
http://www.cdc.gov/cancer/breast/basic_info/risk_factors.htm
2) Jolie, A. (2013). My Medical Choice.
http://www.nytimes.com/2013/05/14/opinion/my-medical-choice.html?_r=0
3) National Cancer Institute. (2015). BRCA1 and BRCA2: Cancer Risk and Genetic Testing.
http://www.cancer.gov/about-cancer/causes-prevention/genetics/brca-fact-sheet
Reviewed October 13, 2015
by Michele Blacksberg RN
Edited by Jody Smith
Tags: