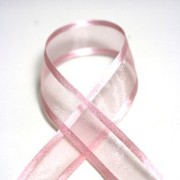 Photo: Getty Images
Some people think of breast cancer as one thing. That is to say, unless we've experienced a diagnosis or treatment ourselves, or had someone very close to us go through this, we are not aware of the various levels of diagnosis and treatment.
There are multiple "stages" of breast cancer and defining these is important for doctors and patients alike. Each stage describes a very different level of illness and, therefore, requires a very different level of intervention.
By describing breast cancer in terms of stages, doctors are able to outline its location, its having spread or not spread to organs other than the breast, or if it is affecting different organs. Diagnostic tests are used to complete the process of staging. Completion of these tests is crucial to get an accurate assessment and to do proper staging.
By accurately assessing a patient's stage, treatment can target and work efficiently on the cancer. Staging is also crucial when it comes to thinking about a patient's prognosis.
The TNM system is a tool doctors use to describe which stage a patient is in. The T stands for Tumor, the N stands for Node and the M stands for Metastasis. It uses three criteria to make this determination. These are the size of the actual tumor, the presence or absence of cancer in the lymph nodes around the tumor, and whether or not the tumor has spread to other parts of the body.
The combined results of these three criteria determine the stage of the breast cancer, of which there are five. Stage 0 (zero) may have forms of non-invasive cancers such as ductal carcinoma in situ (DCIS), while the others, stages I – IV (one through four) are invasive breast cancer. Doctors look at these three factors to determine the stage of cancer:
STAGE IIA and IIB
In stage II breast cancer, the tumor is determined as being less than 2 cm and/or lymph nodes under the arm involved (IIA) or the tumor is greater than 2 cm but less than 5 cm and lymph nodes involved (IIB). The final option is that the tumor is greater than 5 cm but no lymph nodes are involved (IIB).
The treatment for stage II breast cancer can vary. It may involve a modified radical mastectomy, and radiation following the mastectomy may be necessary.
Another option is a lumpectomy plus radiation. Auxillary lymph node removal may be necessary, as is, on occasion, sentinel lymph node dissection. The latter would be for those without enlarged nodes.
Chemotherapy is commonly recommended during this stage, and hormonal therapy may be used for those with hormone-receptor-positive cancer.
Targeted therapy may also be used for people with cancers that have too many HER2 proteins or other characteristics.
Sources:
Stage IIA and IIB
Retrieved from the internet on October 17, 2011
http://www.breastcancer.org/treatment/planning/cancer_stage/stage_iia_iib.jsp?gclid=CP2dud7g76sCFYeo4AodEzawJA
Coalition of Cancer Cooperative Groups
Breast Cancer: Staging
Retrieved from the internet on October 17, 2011
http://www.cancertrialshelp.org/blog/?page_id=312&gclid=CIjJ58bh76sCFQhN4Aod_
Aimee Boyle is a regular contributor to EmpowHER
Reviewed October 18, 2011
by Michele Blacksberg RN
Edited by Jody Smith
Tags: