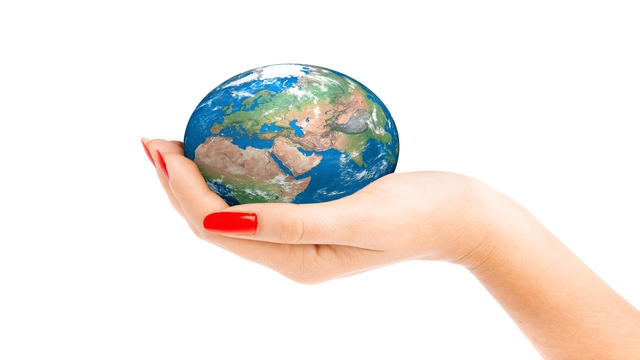 Andrey Armyagov/PhotoSpin
Patients with a rare form of cancer are changing the language of cancer, both in the way treatment is approached and the way patients connect with each other. These patients – and their medical teams and supporters – are viewed by many as the future of cancer care and patient advocacy.
While the mainstream media focuses primarily on cancer cases treated through radiation and chemotherapy, the oncology community now includes patients with "treatable" cancers managed through highly targeted drug therapies. These new treatments cause less harm to patients, are reducing cancer mortality and offer strong hope to those with other forms of cancer.
The term "treatable cancer" is used to describe those that can be addressed through targeted drug therapy which the patients take for the rest of their lives, much as diabetics must take insulin to remain healthy. The best example currently of a treatable cancer is CML, also known as chronic myelogenous leukemia, chronic myeloid leukemia and chronic myelocytic leukemia.
CML, one of the four leukemias, is a slowly progressing cancer of the blood and bone marrow characterized by an overproduction of white blood cells. Normal cells are formed, mature, function, die, and are replaced with new cells. With CML the normal blood cell production process is disrupted. The white blood cells produce uncontrollably and do not mature to carry out their intended function and ultimately crowd out the healthy cells.
CML was the first cancer for which scientists were able to identify the genetic anomaly involved - the Philadelphia chromosome. This discovery led to the development of the first targeted cancer therapy through the drug Imatinib Mesylate (marketed as Gleevec and Glivec). According to Newsweek magazine, this "is singlehandedly responsible for increasing the number of CML patients who survive at least eight years, from 20 percent in the past to 80 percent today. Gleevec must be taken forever, and so in that sense is a treatment more than a cure." Newsweek also noted that some patients develop resistance to Gleevec, and two additional drugs have now been developed for CML patients.
While these therapies are highly effective, they are not a cure. Many patients require regular blood transfusions and some need bone marrow transplants. The only definitive option for a cure is a stem cell transplant, which in itself is a risky procedure.
Gleevec received FDA approval in May 2001. In the same month it made the cover of TIME magazine as the "magic bullet" to cure cancer. The doctors who developed it received the Lasker-DeBakey Clinical Medical Research Award in 2009 for "converting a fatal cancer into a manageable chronic condition".
Patients around the world found it challenging to keep on top of the changes brought on by the use of this new type of cancer treatment, and rapidly went online for support. Through new changes in technology that make language translation easier then ever before, patients are now able to freely share information and provide support bypassing barriers that used to confine them to their own countries and languages.
The global CML Advocates Network was formed as a virtual network designed, published and moderated by CML patients and caregivers who are registered patient group advocates and organizers. The group now connects 51 organizations from 43 countries across all continents.
The value and pioneering nature of the work done by the CML Advocates Network was recognized in China in August when the group received the 2010 European School of Oncology Cancer on The Internet Award at the World Cancer Congress.
The chairman and director of Israel's CML patient advocacy group, Giora Sharf, noted the significance of the award. "Social media networks offer patients, survivors, relatives and friends the means to connect with others, share information, experiences and insights, explore fears, identify resources, find support and generate better informed decisions. They provide empowerment to the cancer patient community. CML is a rare cancer which affects only 1.5 (people) in 100,000 population. Because of the low incidence, very often local support groups do not exist and existing groups are often under-resourced. This is why the Internet, and networking across country borders, has become key in empowering patient advocates, exchanging information and best practices between the groups, and collaboration across languages and countries."
In the United States, CML patients and caregivers can get support from the National CML Society (NCMLS), which provides a centralized hub of information. Founded in 2007 as Carolyn's Hope, the organization quickly grew beyond meeting local needs and became the NCMLS in 2009, serving the needs of the CML community in the United States and its territories.
In Canada, the CML Society of Canada was established in 2006 and provides support, education and information on current and emerging treatments and on research initiatives.The society notes that the needs of the increasing number of surviving patients must be addressed with specialized care and monitoring.
CML Awareness Day is held on September 22 because the Philadelphia chromosome, which most often causes the disease, develops after birth when chromosomes 9 and 22 exchange some of their genetic material. It is estimated that by 2050 nearly 300,000 people in North America will be living with CML.
Resources
CML Support Organizations:
United States: The National CML Society
http://www.nationalcmlsociety.org
Canada: CML Society of Canada
(Note: Site is available in English or French)
http://www.cmlsociety.org/
CML Support Groups Directory Worldwide:
http://www.cmladvocates.net/index.php?option=com_content&task=blogsection&id=4&Itemid=45
Targeted Treatments for Cancer Information:
Newsweek: Curing Cancer: What treatable tumors can teach us about improving the odds in the deadliest cases. September 9, 2010
http://www.newsweek.com/2010/09/07/what-we-can-learn-from-curable-cancers.html
Targeted Cancer Therapies: National Cancer Institute:
http://www.cancer.gov/cancertopics/factsheet/Therapy/targeted
Understanding Targeted Therapies for Cancer:
http://wn.com/Understanding_Targeted_Therapies_for_Cancer