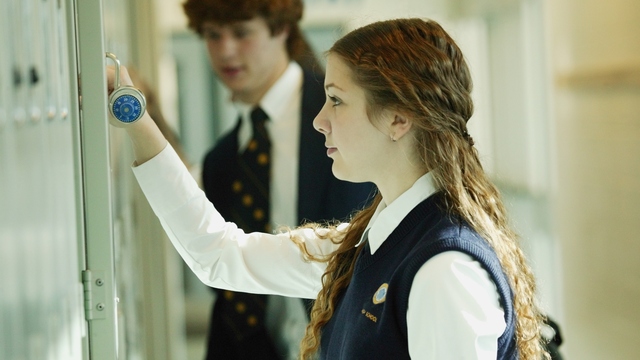 Design Pics
Each year, 750,000 teens are getting pregnant. Often teens aren't educated or equipped when having to handle the result of having unprotected sex. Out of every 10 teen girls, three will get pregnant before turning 20, according to DoSomething.org.
The United States has one of the highest pregnancy rates in the world and nearly 50 percent of teenage mothers never graduate from high school. These are staggering statistics.
Young women often turn to emergency contraceptive pills (ECPs) when a mishap occurs (condom breaking, missed pills or failure to use a birth control method).
Many young women have a family member or older adult they can turn to for advice. Some are able to talk to their doctors but for others, the Internet is their only source for information about an unwanted pregnancy.
It is my hope to provide information that can help when a possible unplanned pregnancy occurs.
Check out these eight things young women should know about emergency contraception before taking it.
1) What is Emergency Contraception?
Emergency contraceptive pills otherwise known as ECPs are medication you can take if you had unprotected sex and are fearful of getting pregnant, or if your regular birth control method failed and there's a chance for an unwanted pregnancy. In essence this is the same medication found in regular birth control pills, just at a higher dose.
2) Is it approved by the FDA?
The use of emergency contraception is considered safe and effective by the Food and Drug Administration.
3) Where do I get it?
The law currently allows anyone of any age to get ECPs without first seeing a health care provider. You can get the pills from your local pharmacist without a prescription. However, ella is one ECP that still does require a prescription, which means you may need a doctor visit.
You should call ahead to the pharmacy to make sure they have ECPs in stock before you go. Some ECPs are available for purchase online if you want to buy it ahead of time to keep on hand for emergency use but take care in ordering from a reputable pharmacy.
• Call your regular doctor or nurse practitioner, local family planning clinic, student health center or urgent care center to find out if they provide emergency birth control pills.
• Call your local health department. There are state-appointed clinics that can provide family planning assistance at low to no cost.
• Contact a Family Planning Center. Clinics such as Planned Parenthood provide confidential care and services to young women and teens.
4) When should I take the ECP?
The medication should be taken within 72 hours (three days) of having unprotected sex and according to dispensing instructions. Emergency contraception can even be taken up to five days after unprotected sex, but works best within the recommended 72 hours.
5) What are the side effects?
Unfortunately, there are quite a few possible side effects when taking this medication. Some side effects are, but not limited to:
• Nausea
• Vomiting
• Lower stomach cramps
• Irregular bleeding
• Fatigue
• Headache
• Dizziness
• Breast tenderness
6) Do I need to see a health care professional after I take it?
You do not need to see the your doctor or gynecologist after you take the ECP unless you are worried about being pregnant or haven't gotten your period in two to four weeks. If you've thrown up after taking the pill, call your doctor or pharmacist. Your menstrual cycle will be irregular and unpredictable anywhere from two to three cycles, so keep that in mind.
7) Will it affect my chances of getting pregnant in the future?
No. It is very important that you understand that ECPs are not to be used as a regular form of birth control. If used in a true emergency, the ECPs will not affect your chances of conceiving in the future when a pregnancy is desirable. However, experts suggest that if used frequently, your periods will continue to be irregular.
8) How do I get more information about birth control and sexually transmitted diseases (STDs)?
ECPs should not be used as a regular form of birth control and do not prevent STDs.
• You can talk with your doctor or gynecologist about ECPs, birth control methods and STDs.
• You can log on to WomensHealth.gov.
Deciding to have sexual intercourse is a big decision; one that shouldn't be taken lightly or feel pressured into. Every time you have sex, you are in essence taking a risk of getting pregnant or contracting a sexually transmitted disease.
Be sure that you are being responsible and informed about all the risks associated with sexual intercourse before you make your decision to be sexually active.
Sources:
The Facts about Emergency Contraceptive Pills. EmpowHER.com. Retrieved October 27, 2014.
https://www.empowher.com/birth-control/content/facts-about-emergency-con...
Emergency Contraception: What You Need to Know. Health.ny.gov. Retrieved October 27, 2014.
https://www.health.ny.gov/publications/2018/
Emergency contraception (emergency birth control) fact sheet. Womenshealth.gov. Retrieved October 27, 2014.
(http://www.womenshealth.gov/publications/our-publications/fact-sheet/eme...
11 Facts About Teen Pregnancy. Dosomething.org. Retrieved October 27, 2014.
https://www.dosomething.org/facts/11-facts-about-teen-pregnancy
Reviewed December 18, 2014
by Michele Blacksberg RN
Edited by Jody Smith