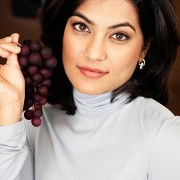 Photo: Getty Images
Otherwise known as vitamin P, bioflavonoids are an important part of health and healing. Research has determined their importance in everything from allergies to heart disease. Known for their high antioxidant ability, bioflavonoids are commonly found in the yellow and purple/blue pigmented flowers and fruit.
The following are five reasons I believe we should take bioflavonoids:
1) Anecdotally, patients report decreased allergy symptoms when they are taken during prime allergy season. Commonly mixed with vitamin C or as a stand-alone like quercetin, they can be taken daily to alleviate the coughing, sneezing, itchy eyes, and runny nose symptoms. Other common anti-allergy flavonoids include rutin and hesperidin.
2) Consider taking bioflavonoids for cardiovascular disease. Research shows that they have a beneficial effect on blood vessels, and might help lower blood pressure, blood sugar, and LDL cholesterol markers. They may also lower platelet activity (which is good if you have thick blood noted with a high fibrinogen test) and reduce inflammation.
3) For skin issues, foods high in bioflavonoids or flavonoid supplements have been shown to be helpful with acne, hives, and UV-induced skin damage, like from the sun or tanning bed.
4) Research is still evaluating flavonoids for antioxidant protection. Every day we are exposed to free radicals in our body that cause chronic disease and accelerated aging. Antioxidants are responsible for protecting us from the damaged imposed by those free radicals.
5) Lastly, flavonoids may be beneficial for cancer prevention. While a lot more research needs to occur, you can't go wrong with eating organic vegetables and fruits that contain the red, yellow, orange, blue, and purple color. Think about the healthy benefits of spinach, blueberries, strawberries, yellow peppers, sweet potatoes, apples, carrots, eggplant, and more.
Bioflavonoids are rich in most fruits and vegetables so make sure that your diet contains the minimum nine servings per day and try for organic if you can. If you find yourself falling short of the daily requirement, consider taking a bioflavonoid supplement or fruit and vegetable powder to make up for your deficit. Given those five reasons, your body will be happy you did.
References:
1. Heiss C, Keen C, Kelm M. Flavonols and Cardiovascular Disease Prevention. European Heart Journal. 2010;31(21):2583-2592.
2. Reuter J, Merfort I, Schempp C. Botanicals in Dermatology: An Evidence Based Review. Am J Clin Dermatol. 2010;11(4):247-267.
3. Shikany J, White G. Dietary Guidelines for Chronic Disease Prevention. South Med J. 2000;93(12).
4. Lee K, Bode A, Dong Z. Molecular Targets of Phytochemicals for Cancer Prevention. Nat Rev Cancer. 2011;11(3):211-218.