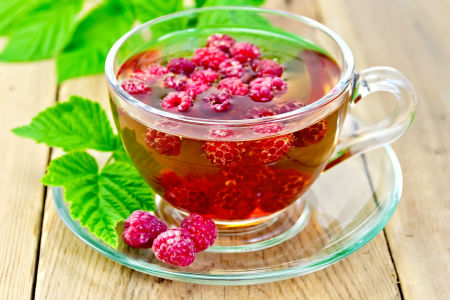 10) Raspberry Leaf Tea
Not only do raspberries do wonders for reproductive health — as mentioned on the previous slide — but their leaves are amazing for uterine health too.
Raspberry leaf tea is great for a healthy uterus. It helps to heal existing damage, soothe tissue and tone the muscles of the uterus and pelvic floor.
All of this helps give you a healthy, Stallone-strong uterus, ready to take on the demands of pregnancy. Added bonus — some women find that it decreases the duration and intensity of their periods. It is recommended to discontinue the tea when you find out you're pregnant.
Sources:
Fertility Herbal Tonic: Red Raspberry Leaf
http://natural-fertility-info.com/red-raspberry-leaf.html
Ruslan Olinchuk/PhotoSpin