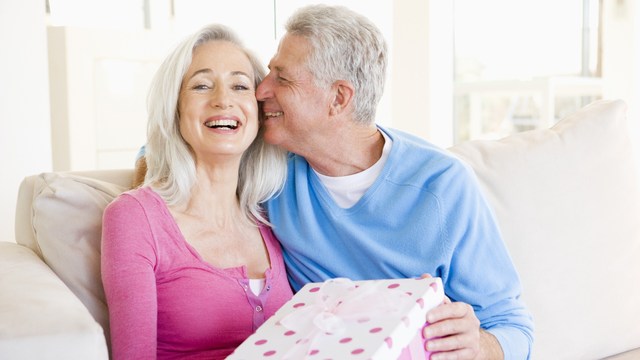 MonkeyBusiness Images/PhotoSpin
The U.S. Food and Drug Administration just approved Brisdelle (paroxetine) for the treatment of hot flashes due to menopause. This is the first non-hormonal drug designed to treat hot flashes, one of the most bothersome symptoms of menopause.
According to a U.S. Food and Drug Administration (FDA) news release, paroxetine contains the selective serotonin reuptake inhibitor paroxetine mesylate.
The move was surprising because an advisory committee to the FDA voted 10 to 4 in March against approval, stated the New York Times (NYT).
The panel likely disapproved of the drug, Dr. Tara Shirazian, a gynecologist at Mount Sinai Hospital explained on "CBS This Morning," because the scientific data was likely not compelling enough.
However, Shirazian pointed out to CBS News, Brisdelle has been used for years among OB-GYNs for the off-label indication to treat symptomatic hot flashes. It has been prescribed as the antidepressant drug Paxil, but now, the new FDA-approved drug is a lower dosage.
Other FDA-approved products for hot flashes contain estrogen alone or estrogen plus a progestin, wrote WSJ.
Hormone therapy was once a standard treatment to replace the hormones the body no longer makes after menopause. But its use dropped after 2002, when a large clinical trial showed the therapy increased the risk of heart disease and breast cancer, said Reuters.
Around 75 percent of women experience hot flashes when they enter menopause. Some may suffer from them for years, wrote MNT.
Women in the Brisdelle clinical trials started with a median of about 10 hot flash episodes a day. NYT reported that after 12 weeks those who took the drug had a median of nearly six fewer hot flash episodes a day, compared with a reduction of four or five episodes a day for those receiving the placebo.
"There are a lot of women who can't use hormone replacement therapy, and we understand more and more about the issues related to estrogen and progesterone each day," Shirazian told CBS News.
"But women who would benefit from this are women who have a history of blood clots, who have family histories that are significant for blood clots, women who have personal histories of breast cancer, women who are using Tamoxifen or women that have very significant family histories of breast cancer. So it definitely opens up that door to more people."
The most common side effects of Brisdelle are headache, fatigue, and nausea/vomiting, wrote FDA.
The product was approved with the FDA's strictest boxed-warning saying the drugs can increase the risk of suicide in children and young adults, advised WSJ.
Other warnings include an increased risk of bleeding, and possible reduction in the effectiveness of the breast cancer drug Tamoxifen if both drugs are used together, said NYT.
Brisdelle will be available in November wrote NYT. No word yet on how much the drug will cost.
Sources:
"FDA approves first non-hormonal treatment for menopausal hot flashes| Reuters." Business & Financial News, Breaking US & International News | Reuters.com. N.p., n.d. Web. 1 July 2013.
http://www.reuters.com/article/2013/06/28/noven-fda-menopausedrug-idUSL3N0F43NU20130628
Cochran, Amanda. "Nonhormonal hot flash drug: Why FDA potentially approved Brisdelle after panel voted it down - CBS News." Breaking News Headlines: Business, Entertainment & World News - CBS News. N.p., n.d. Web. 1 July 2013.
http://www.cbsnews.com/8301-505269_162-57591743/nonhormonal-hot-flash-drug-why-fda-potentially-approved-brisdelle-after-panel-voted-it-down
Dooren, Jennifer Corbett. "FDA Approves Drug for Hot Flashes - WSJ.com." The Wall Street Journal - Breaking News, Business, Financial and Economic News, World News & Video - Wall Street Journal - Wsj.com. N.p., n.d. Web. 1 July 2013.
http://online.wsj.com/article/SB10001424127887324328204578573933118005340.html
"FDA approves the first non-hormonal treatment for hot flashes associated with menopause." U S Food and Drug Administration Home Page. N.p., n.d. Web. 1 July 2013.
http://www.fda.gov/NewsEvents/Newsroom/PressAnnouncements/ucm359030.htm
Nordqvist, Joseph. ""Brisdelle," First Non-Hormonal Treatment For Hot Flashes Approved By FDA." Medical News Today: Health News. N.p., n.d. Web. 1 July 2013.
http://www.medicalnewstoday.com/articles/262674.php
Pollack, Andrew. "F.D.A. Approves a Drug for Hot Flashes - NYTimes.com." The New York Times - Breaking News, World News & Multimedia. N.p., n.d. Web. 1 July 2013.
http://www.nytimes.com/2013/06/29/business/fda-approves-a-drug-for-hot-flashes.html?ref=health&_r=0
Reviewed July 2, 2013
by Michele Blacksberg RN
Edited by Jody Smith