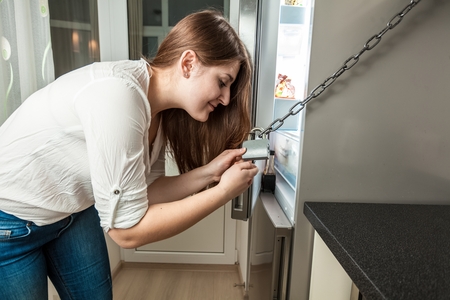 If It's Frozen – You'll Let it Go
For most of my birthdays, my parents would get me a decadent, layered Italian Cream Cake. Each time I would saunter by the fridge it would taunt me to eat that cake, so it wouldn't spoil.
However, I learned that if I cut my cake into small portions and froze it, I could plan to celebrate my birthday for weeks, even months with just a little nibble each time.
Greatist.com says, "When the food is out of sight, studies show you'll be less likely to reach for a second helping."
Kyrylo Ryzhov/PhotoSpin