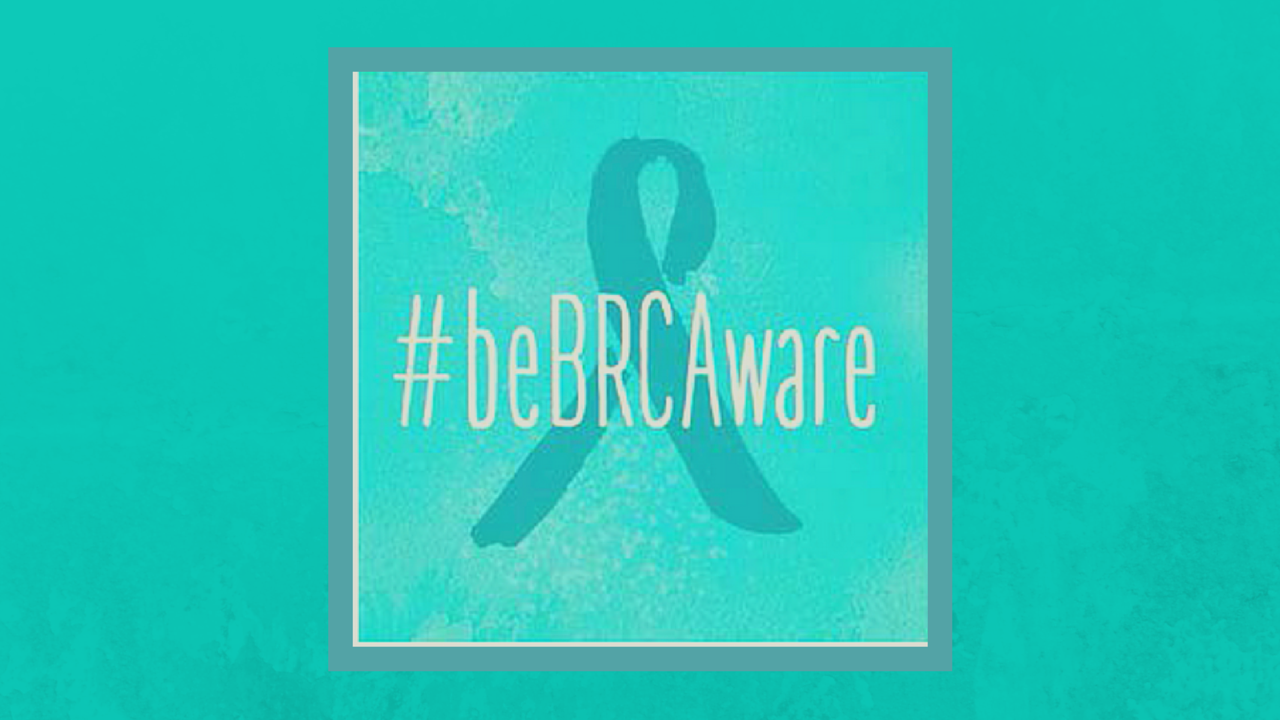 Sponsored by: AstraZeneca
National Ovarian Cancer Awareness Month is a time to reflect on the need for increased awareness about a disease that will affect approximately 21,000 women in the United States this year, according to the American Cancer Society. It is also an opportunity to address an issue that many women may hear about throughout the course of their journey: BRCA testing.
Because symptoms of ovarian cancer can mirror everyday ailments, such as abdominal bloating, difficulty eating and fatigue, this disease often goes unnoticed until it has reached a more advanced stage. Once ovarian cancer has progressed, it can be much more difficult to treat. In fact, for ovarian cancer patients whose cancer has spread to other organs, or metastasized, by the time of the diagnosis, the five-year survival rate is 28 percent.
Although, in most cases, ovarian cancer cannot be prevented, one way to raise awareness is to understand the impact BRCA testing can have on the disease.
The role of BRCA1 and BRCA2 genes is to repair damaged DNA. However, when BRCA genes are mutated, they are unable to properly repair damaged DNA – leaving cells more likely to develop additional genetic alterations that can lead to cancer.
The American Cancer Society estimates that women have a 1 in 73 chance of developing ovarian cancer throughout the course of their lifetime. For women who have a BRCA mutation, however, the risk of ovarian cancer is even greater. According to the National Cancer Institute, nearly 40 percent of those who inherit a harmful BRCA1 mutation, and 11 to 17 percent of women who inherit a harmful BRCA2 mutation, will develop ovarian cancer by age 70.
So, how can you find out if you have a BRCA1 or BRCA2 mutation?
There are genetic tests available to detect BRCA mutations. According to the National Cancer Institute, doctors can collect DNA from a saliva or blood sample to test for a mutation. Once collected, the sample is sent to a lab and results can be expected in approximately one month. While some tests explore broadly for mutations that may exist in either of the genes, others probe for specific, known mutations.
Guidelines from organizations such as the National Comprehensive Cancer Network (NCCN), the American Society of Clinical Oncology (ASCO), and the Society of Gynecologic Oncology (SGO) now recommend that all patients with epithelial ovarian cancer, which originates in the layer of cells that cover the ovary, be considered for BRCA testing – regardless of family history or age at diagnosis. BRCA testing for women who have been diagnosed with ovarian cancer is widely covered by insurance and assistance is also available for low-income patients who are underinsured or uninsured.
If you have been BRCA-tested, consider joining the conversation on Twitter, Facebook and Pinterest, during Ovarian Cancer Awareness Month in September, using the hashtag #beBRCAware. Help inspire hope and encourage BRCA testing throughout the ovarian cancer community today.
Sources:
Centers for Disease Control and Prevention. (2014). Ovarian Cancer.
http://www.cdc.gov/cancer/ovarian/index.htm
BRCA1 and BRCA2: Cancer Risk and Genetic Testing. National Cancer Institute.
http://www.cancer.gov/about-cancer/causes-prevention/genetics/brca-fact-sheet
Public Health Genomics. Center for Disease Control. Centers for Disease Control and Prevention.
http://www.cdc.gov/genomics/implementation/toolkit/HBOC_1.htm
Ovarian Cancer. American Cancer Society.
http://www.cancer.org/cancer/ovariancancer/detailedguide/ovarian-cancer-risk-factors
What Can I Do to Reduce My Risk of Ovarian Cancer? Centers for Disease Control and Prevention.
http://www.cdc.gov/cancer/ovarian/basic_info/prevention.htm
BRCA gene test for breast and ovarian cancer risk. Mayo Clinic.
http://www.mayoclinic.org/tests-procedures/brca-gene-test/basics/definition/prc-20020361
Tags: