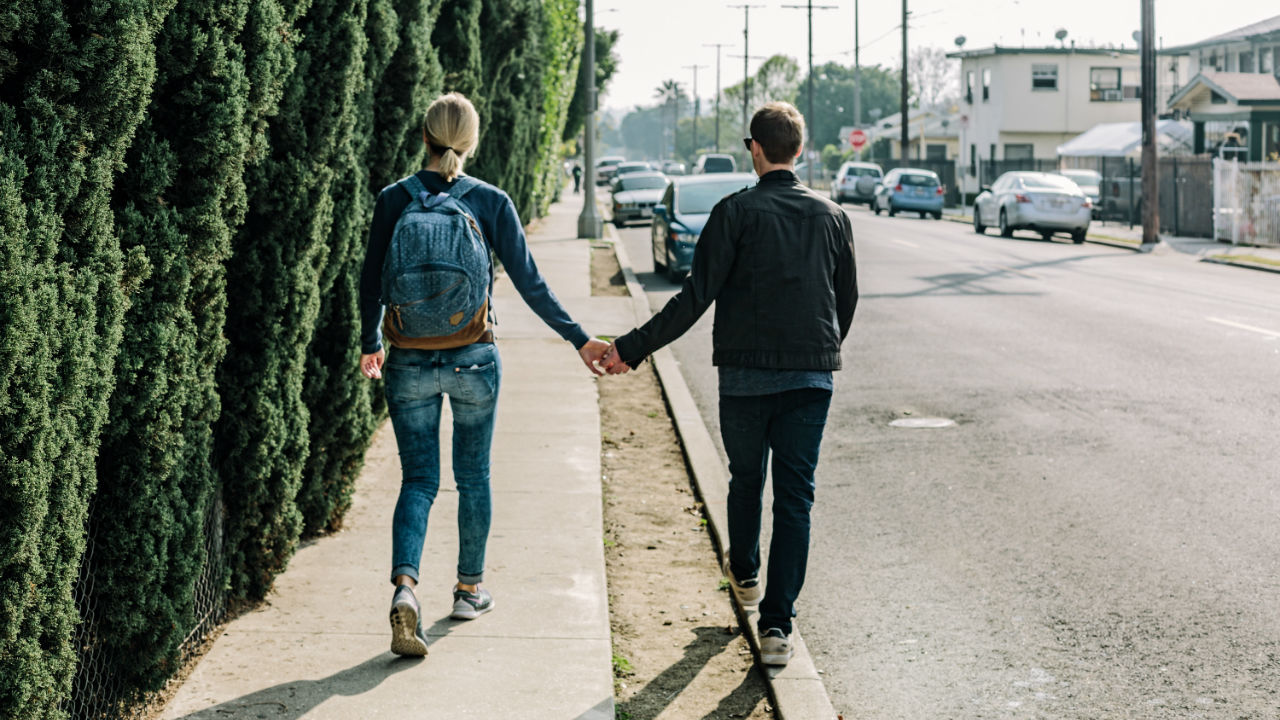 Via Pexels
Most couples struggle when a relationship goes stale. Passionate love often comes at the beginning of a relationship. It includes arousal, excitement and mystery.
"On average, passionate love tends to decline after 18 months," PsychCentral.com wrote.
Despite a decline in intimacy, there are ways to reignite the spark you once had. Here are some tips to find that passion in your relationship again.
1. Communicate.
Communication is most important when it comes to a closer connection. Remember you already love one another, so you both can be completely open and feel safe.
2. Leave some mystery.
The longer you're with someone, the more the senses of mystery and surprise deteriorate. But fear not, the slightest hint of mystery and surprise works wonders.
Mystery and surprise can remind you of your emotional state when you first fell in love. Little gestures go a long way. Surprise your partner with a real handwritten letter, or get ready separately before going to dinner.
3. Express your likes.
Tell and show your partner what you like. Give praise. Express your gratitude and in return, ramp up the experience for you both.
4. Go back to the beginning.
To reignite the spark, recreate the early days of your relationship. Discover new activities to re-experience those original feelings. Do anything from a cooking class to dancing, to working out, or eating at a new restaurant.
5. Boost your adrenaline.
Find something that revs up your adrenaline and arousal. New relationships start with racing hearts; butterflies and feeling giddy. Work to bring back that adrenaline rush.
When an activity gets the blood pumping, it tricks the body into thinking it's in X-rated terrain, according to self.com.
That feeling of exhilaration makes us feel more attracted to our partners. The brain processes are akin to those that take place during sexual arousal.
6. Try Fiera®.
Fiera®, a new sexual wellness product, wants to help. They want couples to fuel desire and anticipation, and to experience the benefits of a closer connection.
Couples may want to consider Fiera® for that adrenaline rush. It's uniquely designed to warm up a woman's body and mind for sex. Designed for "before-play," Fiera® provides gentle suction and lightly attaches to the clitoris to increase blood flow and lubrication. And that's exhilarating for you both.
7. Get away.
The goal: to spend quality time together away from home. Break free from your routine and recharge your sex drive and love for each other.
8. Touch each other.
Research shows that physical affection is number one in sustaining long-term relationships. It's more than just sex. Hugging, kissing and other forms of physical affection help keep the spark alive.
It's inevitable that your relationship will change after being together for a while, but following these tips from Fiera® will help reignite the spark that started it all.
Let Fiera help get your mind and body in the mood, and warm up your intimate relationship. Buy now: http://www.fiera.com/product/fiera/
Reviewed January 19, 2016
By Michele Blacksberg RN
Edited by Jody Smith
Sponsored by: Fiera®
Read more in Let's Talk About Sex