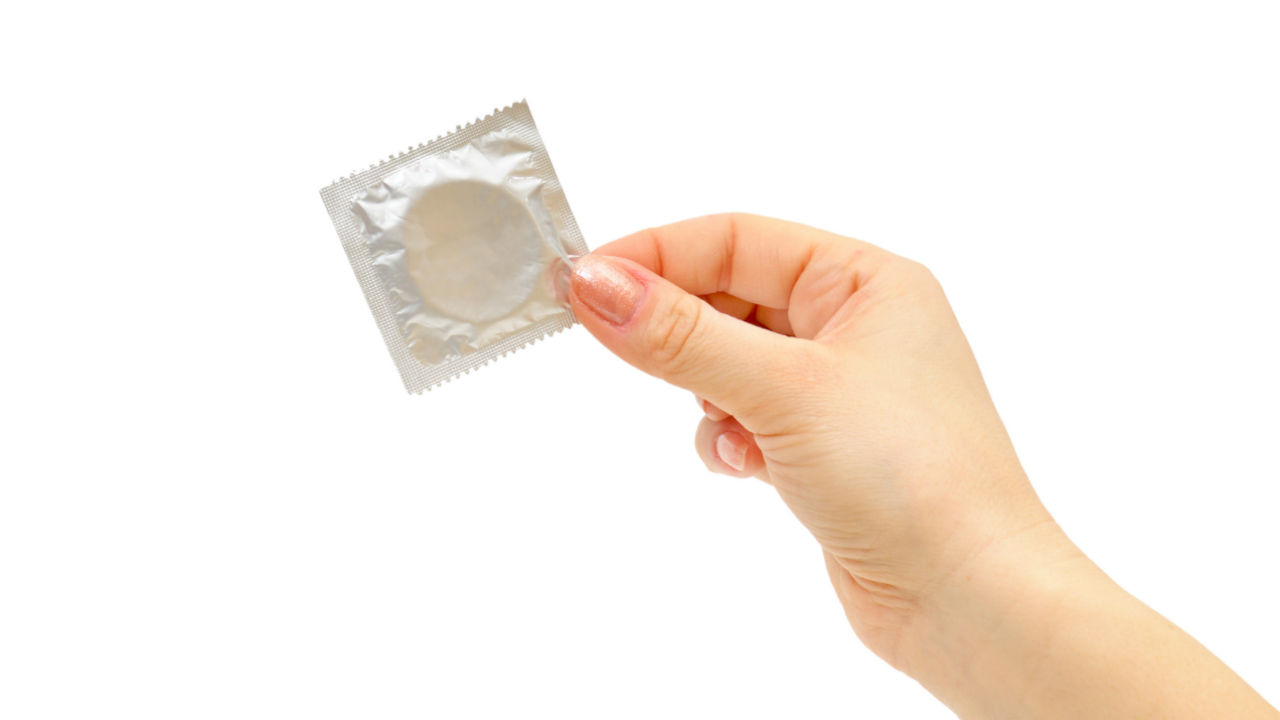 Photo: Getty Images
It is often said that two is better than one. But is that the case when it comes to condoms? Is it better for a man to wear two condoms when it comes to preventing pregnancy and sexually transmitted diseases (STDs)?
The University of Arizona Campus Health Service talked with numerous health care providers, health educators and condom manufacturing representatives and the overwhelming response is against the practice of wearing two condoms. While there does not yet seem to be any scientific literature to support this stance, these professionals are most knowledgeable in the area of contraception and sexually transmitted disease prevention.
Using two condoms is also known as "double bagging." KidsHealth.org said that using two condoms actually offers less protection than using just one. The problem comes from the excessive friction that is caused during intercourse. Two condoms would cause the friction to be increased and therefore either one or both of the condoms would be more likely to rip or tear.
Now what about using a male and female condom simultaneously to prevent pregnancy and STDs? An article in Contraception.com said a male condom should never be used at the same time as a female condom.
New York University Student Health Center went on to say that condoms are designed to be used one at a time. The use of two condoms (two male condoms or a male condom with a female condom) is not an effective safety measure. During penetration, the condoms will rub against each other creating friction between them, making them likely to slip off or break.
Columbia University's Go Ask Alice column said it may be reassuring to know that, even on their own, single condoms are highly reliable in preventing not only pregnancies, but also sexually transmitted infections (STIs), when used consistently and correctly. Most condom failures result from human error, rather than defects in the condoms themselves.
There are other effective ways to prevent pregnancy while using just one condom. Go Ask Alice said these include using an additional method of contraception, such as a condom with a diaphragm, birth control pill, or another hormonal method, such as the contraceptive ring or patch.
KidsHealth.org said no other method of birth control is as successful at protecting people against STDs as a condom. So always use a condom if you are having any kind of sex. But remember to just wear one condom at a time!
Sources:
http://www.goaskalice.columbia.edu/1139.html
http://www.health.arizona.edu/health_topics/sexual_health/usingtwocondoms.htm
http://contraception.about.com/od/malecondom/f/twocondoms.htm
http://kidshealth.org/teen/expert/birth_control/2_condoms.html
http://www.nyu.edu/shc/promotion/condoms.dental.dams.html
Reviewed July 5, 2011
by Michele Blacksberg R.N.
Edited by Alison Stanton
Tags: