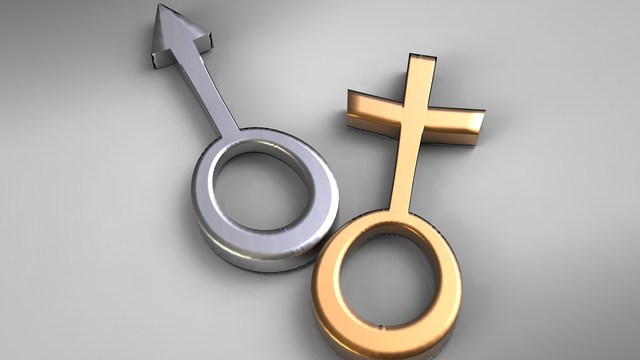 Ventrilock/PhotoSpin
The future of male birth control could be coming — fast. Vasalgel, a reversible, non-hormonal form of male birth control, is proving to be quite effective in its latest rounds of baboon-based clinical studies, according to AskMen.com.
While Vasalgel has yet to be tested on humans, developers say that the revolutionary product could be available as soon as 2017.
The Parsemus Foundation, a not-for profit organization focused on developing low-cost medical advances, is developing Vasalgel.
As part of a recent study, three male baboons were injected with Vasalgel and then each was given sexual access to 10-15 females. After six months, there have been no pregnancies.
Researchers will soon attempt to reverse the treatment to confirm that sperm flow will return to normal. In a separate trial, the procedure also proved effective using rabbits.
With the success of this baboon study and new funding from the David and Lucile Packard Foundation, Parsemus is planning to start human trials for Vasalgel next year.
Unlike the female birth control pill which must be taken daily, Vasalgel is a polymer that would be injected once and last for an extended period of time.
A Vasalgel procedure involves injecting the polymer contraceptive directly into the vas deferens — the tube that transports sperm cells prior to ejaculation. This polymer will then block any sperm that attempt to pass through the tube.
Another injection reverses the process by flushing out the polymer, allowing the sperm to do their job once more.
If Vasalgel becomes widespread, then unwanted pregnancies — which occur at rates of 80-90 percent in women younger than age 19 — could also drop significantly.
While the Parsemus Foundation claims that Vasalgel could be available by 2017 there's one group, according to AskMen.com, that could prevent Vasalgel from ever hitting the market. That group was identified as being the pharmaceutical industry.
AskMen.com claimed that pharmaceutical companies would rather regularly sell pills to women than a singular injection to men biannually. Fewer returns to the drugstore counter makes products like Vasalgel a tough sell to potential investors within the industry.
MedicalDaily.com suggested that one of the ways that current female birth control pill companies might fight back is by advertising the other potential health benefits of pills, such as claiming that they relieve period-related issues like cramps or headaches.
However, The Daily Beast reported that side effects of the female birth control pill include an increased risk of heart disease, high blood pressure, blood clots, nausea, irregular bleeding and depression, as was reported by WomensHealth.Gov.
While products like Vasalgel could prevent unwanted pregnancies, they don't protect against sexually transmitted diseases and HIV, cautioned AskMen.com. So condoms remain the best protection against both pregnancy and STDs. For now.
Sources:
Allen, Samantha. "Male Birth Control, Without Condoms, Will Be Here by 2017." The Daily Beast. Newsweek/Daily Beast, n.d. Web. 9 Sept. 2014.
http://www.thedailybeast.com/articles/2014/09/09/we-ll-have-male-birth-control-by-2017.html?utm_medium=email&utm_source=newsletter&utm_campaign=cheatsheet_afternoon&cid=newsletter%3Bemail%3Bcheatsheet_afternoon&utm_term=Cheat%20Sheet
Bushak, Lecia. "Male Birth Control (Without Condoms) May Be A Real Thing By 2017." Medical Daily. N.p., n.d. Web. 9 Sept. 2014.
http://www.medicaldaily.com/vasalgel-male-birth-control-without-condoms-may-be-here-2017-will-big-pharma-have-fight-302126
Hays, Brooks. "Male birth control shows promise in baboon study." UPI. N.p., n.d. Web. 9 Sept. 2014.
http://www.upi.com/Health_News/2014/09/09/Male-birth-control-only-a-few-years-away/3241410285468
Hurcomb, Kelly. "Developers say non-hormonal male birth control could be available by 2017. Would you try it?" AskMen. N.p., n.d. Web. 9 Sept. 2014.
http://www.askmen.com/news/dating/vasagel.html
Reviewed September 10, 2014
by Michele Blacksberg RN
Edited by Jody Smith
Keywords: male birth control, Vasalgel, female birth control pill, polymer, sperm, unwanted pregnancies