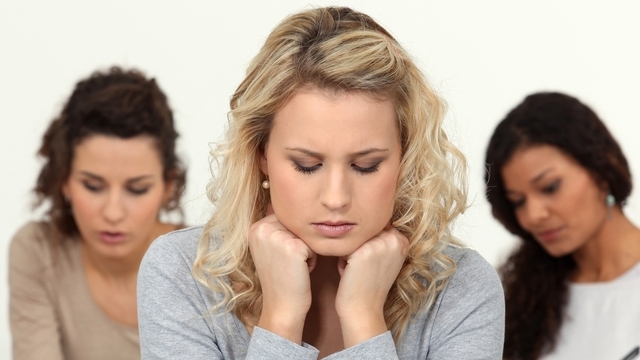 Auremar/PhotoSpin
The menstrual cycle occurs in all females from the onset of puberty (average age of onset 11 or 12 years) and continues until the menopause in middle age. Blood is lost from the uterus via the vagina as the lining of the uterus is shed.
This occurs if it is not needed for a newly fertilized embryo, i.e., the girl or woman is not pregnant.
Menstrual bleeding can last anywhere from two days to seven days. The average length of time between periods is 28 days but this can vary and be anything from 24 to 35 days.
Periods are usually regular so if one turns up two weeks early it can take you by surprise.
Reasons for an early period may include:
Young age
If you're a pre-teen or teenager who has only just started menstruating, you may find that it takes months for your periods to settle down and become regular.
Your method of contraception can affect your menstrual cycle
If you have taken the emergency morning after pill after having unprotected sex, it is designed to bring on your period early. You may also find that after you have taken it, it causes irregular vaginal bleeding. This is one of the side effects.
The regular contraceptive pill can disrupt your cycle
The artificial hormones in it are designed to make your body think it is already pregnant (that is why pregnancy cannot usually occur when you take it).
However, if you're on a pill-free week and you've only just started taking the pill, you may bleed during this week even if the time is different from your usual cycle.
Likewise, if you suddenly stop taking the pill, the drop in hormones may cause you to bleed. If you are using a copper only IUD, this can make you bleed more heavily and have irregular periods.
A sexually transmitted infection can cause bleeding in between periods
You may mistake this for another period. The bleeding is usually lighter than a period.
A sudden loss of a lot of weight or a sudden gain of a lot of weight can disrupt your period
This is because of changing hormonal levels.
Being stressed out can bring on your period early or stop it altogether
This could be caused, for instance, by exams, a death in the family, boyfriend trouble, etc. Any change from your normal routine can cause it, even going on holiday, so don't forget to pack your menstrual wear in your hand luggage even if you don't think you're "due" to have one. You don't want to get caught out on the plane!
Polycystic ovarian syndrome can cause irregular periods
This is a condition where cysts grow on the ovaries. It usually causes periods to become very light or to stop altogether. If you are getting lots of spotting but no actual heavier period bleed, it could be down to polycystic ovarian syndrome, so you should see your doctor.
Other gynecological conditions can cause unexpected bleeding
Problems with the uterus and ovaries are gynecological conditions.
A miscarriage can be mistaken for a period
Many pregnancies end naturally before the woman has had the chance to even notice a missed period, so if it's unexpectedly early or very heavy, this could be the reason.
Implantation bleeding can disrupt
Implantation bleeding is caused when a newly fertilized embryo attaches itself to the wall of the uterus. If in doubt, see your doctor for a pregnancy blood test and examination.
If your menstrual cycle is consistently less than 21 days apart, you should see your doctor for advice.
Sources:
1. Causes of Irregular Periods, NHS Choices. Web. 21 May 2012. http://www.nhs.uk/Conditions/Periods-irregular/Pages/Causes.aspx
2. The Pill: Myths and Misconceptions, Women's Health Queensland Wide Inc. Web. 21 May 2012. http://www.womhealth.org.au/healthjourney/pill_myths_misconceptions.htm
3. Side-Effects of Morning After Pill, Net Doctor. Web. 21 May 2012. http://www.netdoctor.co.uk/ate/birthcontrolandcontraception/203294.html
4. Contraceptive Coils (IUD's), Net Doctor. Web. 21 May 2012. http://www.netdoctor.co.uk/sex_relationships/facts/contraceptivecoil.htm
Joanna is a freelance health writer for The Mother magazine and Suite 101 with a column on infertility, http://infertility.suite101.com/ She is the mother of five children and practices natural childbirth, delayed cord clamping, full term breastfeeding and organic food diet.
Reviewed May 21, 2012
by Michele Blacksberg RN
Edited by Jody Smith
Tags: