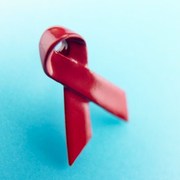 BananaStock/Thinkstock
Alarming news regarding a follow-up study on an AIDS vaccine trial that was stopped early has confirmed the worst fears of researchers. The vaccine made it more likely, not less, that some men would become infected with human immunodeficiency virus (HIV) reported the New York Times.
The vaccine trial was run by Merck, the HIV Vaccine Trial Network and the National Institute of Allergy and Infectious Diseases.
The study concluded uncircumcised men and those who had previously caught common colds caused by the same virus used to make the vaccine, were two to four times as likely as other men to become infected if they got the vaccine, wrote the New York Times.
The original trial involved 3,000 volunteers in nine countries, started in 2004 and was stopped in late 2007.
The Boston Globe wrote that 24 of 741 volunteers who got the vaccine in one segment of the experiment later became infected with HIV, which causes AIDS. In a comparison group of volunteers who got the placebo, 21 of 762 participants also became infected.
The participants were all HIV-free at the start of the original trial and at high risk for contracting the virus. Most were homosexual men, said the Washington Post.
Made from a weakened adenovirus 5, the vaccine was modified to contain three genes (gag, pol and nef) that are found on the AIDS virus.
The new study, published in the Journal of Infectious Disease, followed 1,836 men from the earlier trial through the end of 2009. Of those men, 172 ultimately became infected.
Uncircumcised men were more likely to get infected, as were men who began the trial with high levels of antibodies to Type 5 adenovirus — one of hundreds of viruses that can cause sniffles and headache — before they got the vaccine, said the New York Times.
The men didn't engage in riskier behavior, such as more partners, more drug injection or more unprotected sex, even after learning whether they had been given the vaccine or the placebo. That makes some suggest biology, rather than behavior, was to blame reported the New York Times.
The New York Times added, in theory, men who had already caught an adenovirus — and therefore had both antibodies to it and a set of CD4 cells, which are a kind of white blood cell, primed to recognize those antibodies — may have had their immune systems "boosted" by getting three shots of the same adenovirus. There may have been more CD4 cells present in their blood.
Normally, more CD4s is a good response to a vaccine, but CD4s are exactly what HIV attacks, so the vaccine could have been creating what some call a "target-rich environment," wrote the New York Times.
Sources:
"AIDS Vaccine Fails, So Merck Is Ending Study." Washington Post: Breaking News, World, US, DC News & Analysis. N.p., n.d. Web. 29 May 2012. http://www.washingtonpost.com/wp-dyn/content/article/2007/09/21/AR2007092102146.html
McNeil Jr., Donald G. "Trial Vaccine Made Some More Vulnerable to H.I.V., Study Confirms - NYTimes.com." The New York Times - Breaking News, World News & Multimedia. N.p., n.d. Web. 29 May 2012. http://www.nytimes.com/2012/05/18/health/research/trial-vaccine-made-some-more-vulnerable-to-hiv-study-confirms.html?_r=1&src=recg
"Merck stops test of AIDS vaccine - Boston.com." Featured Articles From Boston.com. N.p., n.d. Web. 29 May 2012. http://articles.boston.com/2007-09-22/business/29227282_1_aids-vaccine-whitehouse-station-human-immunodeficiency-virus
"The AIDS Vaccine That Flopped - The Daily Beast." The Daily Beast. N.p., n.d. Web. 29 May 2012. http://www.thedailybeast.com/newsweek/2007/11/06/anatomy-of-a-failure.html
Extended follow-up confirms early vaccine-enhanced risk of HIV acquisition and demonstrates waning effect over time among participants in a randomized trial of recombinant adenovirus HIV vaccine. The Journal of Infectious Diseases (JID). N.p., n.d. Web. 29 May 2012. http://jid.oxfordjournals.org/content/early/2012/05/04/infdis.jis342.abstractOxford University Press
Reviewed May 29, 2012
by Michele Blacksberg RN
Edited by Jody Smith
Tags: