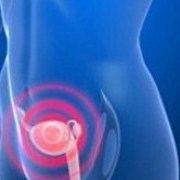 Photo: Getty Images
Female Reproductive Tract Infections, also known as RTIs, can occur in the upper reproductive tract, which includes the fallopian tubes, ovary and uterus, or in the lower reproductive tract, which includes the vagina, cervix and vulva.
The Douglas Women's Center in Lithia Springs, Georgia says, infections of the lower reproductive tract are common quite simply due to the nature of the female reproductive anatomy. The vagina naturally has a variety of bacteria and yeast that can be disrupted and displaced due to various factors including antibiotic use, pregnancy, sexual intercourse and decreased immune response.
There are three types of RTIs. These are endogenous infections, iatrogenic infections and sexually transmitted infections (STIs). Each type of infection has its own specific causes and symptoms. The symptoms can range from itching, burning and pain to abnormal discharge and odor.
RTIs are caused by a bacterium, virus, fungus or other organism. Some are easily treatable with antibiotics and curable. Some are more difficult to treat and others, such as AIDS and herpes, are non-curable.
The Population Council reports endogenous infections are probably the most common RTIs worldwide. They result from an overgrowth of organisms normally present in the vagina. Endogenous infections include bacterial vaginosis and candidiasis. These infections can be easily treated and cured.
Women get an iatrogenic infection through a medical procedure. Sometimes, the cause of the infection is actually brought into the female reproductive tract. The Population Council says it can happen with procedures such as menstrual regulation, induced abortion, IUD insertion, and during childbirth. The problem arises when surgical instruments used during the procedure have not been properly sterilized, or if an infection that was already present in the lower reproductive tract is pushed through the cervix and into the upper reproductive tract.
Sexually transmitted infections (STIs) are caused by bacteria, viruses, or parasitic microorganisms that pass to a female through sexual activity with an infected partner. KidsHealth.org says, STIs include infections and diseases such as pelvic inflammatory disease, human immunodeficiency virus/acquired immunodeficiency syndrome (HIV/AIDS), human papillomavirus (HPV), syphilis, chlamydia, gonorrhea, and genital herpes.
Female Reproductive Tract Infections can lead to health complications with serious consequences. The Population Council says pregnancy-related complications, as well as congenital infections, can result from RTIs. Pelvic inflammatory disease (PID) can develop, and can cause infertility, ectopic pregnancy, and chronic pain. And recently, researchers have shown that certain infections can increase the chances of HIV transmission.
Sources:
http://www.popcouncil.org/pdfs/RTIFacsheetsRev.pdf
http://kidshealth.org/parent/general/body_basics/female_reproductive_system.html#
http://www.douglaswomenscenter.com/articles/infections.pdf
http://www.med.umich.edu/microbio/bio/aronoff.htm
Reviewed July 26, 2011
by Michele Blacksberg R.N.
Edited by Shannon Koehle