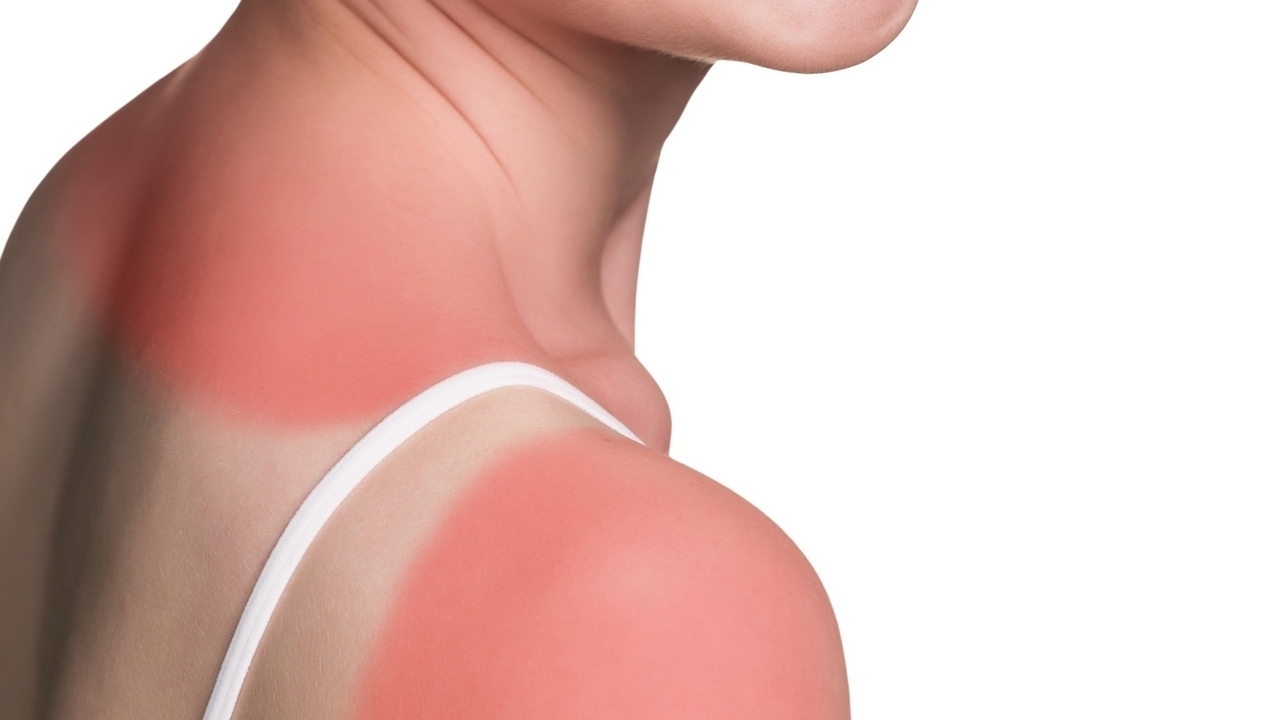 llhedgehogll/Fotolia
Skin cancer comes in several forms: melanoma — the most serious — and others like basal and squamous cell carcinomas. All of these are becoming more and more common, especially among young women.
A Mayo Clinic study found that melanoma has increased by 800 percent in women 40 years of age and under since 1970.
Basal and squamous cell carcinoma types have increased to 300 percent in the past 10 years, according to Glamour.com.
What's behind the increase?
Well, to start: sunburns.
Just a few sunburns will double the risk of skin cancer. In a 2012 Centers for Disease Control and Prevention study of young people ages 18 to 29, half admitted they'd gotten at least one sunburn in the past year.
That's right. Despite the fact that just having a few sunburns will double the odds of melanoma, more than 50 percent of women say they've gotten burned at least once in the past year.
Another big-time offender: indoor tanning beds.
More than 20 million people tan using these indoor beds. About 70 percent of them are young white females, according to the American Academy of Dermatology.
Here's the problem: Just one indoor tanning session increases your lifetime risk of developing melanoma by 20 percent. And using a tanning bed before age 30 increases your risk of melanoma by 75 percent. Occasional use triples the risk, according to the Melanoma Research Foundation.
Women under 40 who started using indoor tanning beds at a young age and went on to tan more frequently have a higher risk of a melanoma diagnosis, according to CBS news.
A University of Minnesota study followed 681 patients diagnosed with melanoma and 654 patients without skin cancer between 2004 and 2007. Participants' ages ranged from 25 to 49.
Among the patients with melanoma, just over 68 percent were women. Researchers found that women younger than 30 years were two to six times more likely to develop melanoma if they used indoor tanning beds.
Tanning bed lamps can give off 10 to 15 times the ultraviolet A (UVA) radiation of normal sun exposure. This accelerates skin damage, said the New York Times.
Len Lichtenfeld, M.D., deputy chief medical officer for the American Cancer Society told Glamour.com that the attitude of many young women toward skin cancer seems to be "'So what?' They know the risks of sunburns and tanning, but ignore them."
Dr. Darrell Rigel, dermatology professor at NYU Langone Medical Center, told NYTimes more troubling information.
"Once melanoma is the size of a dime, there is a good chance that it has already spread and treatment may not work. I know I'm looking at a death sentence on their arm, and they feel perfectly fine. It's absolutely awful."
Reviewed May 26, 2016
by Michele Blacksberg RN
Edited by Jody Smith
Article Sources
Doheny, Kathleen. "Skin Cancer: Young Adults Get It, Too." WebMD. WebMD, n.d. Web. 14 May 2016.
http://www.webmd.com/melanoma-skin-cancer/news/20150414/skin-cancer-young_adults
Dreisbach, Shaun. "WTF! Why Are So Many Women Still Getting Skin Cancer?" Glamour. N.p., n.d. Web. 14 May 2016.
http://www.glamour.com/story/why-are-so-many-women-still-getting-skin-cancer
Fitzsimmons, Emma G. "Skin Cancer on the Rise in Young Women." NYTimes.com. N.p., n.d. Web. 14 May 2016.
http://well.blogs.nytimes.com/2013/07/05/skin-cancer-on-the-rise-in-young-women/?_r=0
Marcus, Mary Brophy. "Young Women with Melanoma Tanned Indoors Earlier and More Often." CBSNews. CBS Interactive, n.d. Web. 14 May 2016.
http://www.cbsnews.com/news/women-under-40-with-melanoma-indoor-tanned-earlier-more
"Why Is Tanning Dangerous?" Melanoma Research Foundation. N.p., 2013. Web. 25 May 2016.
https://www.melanoma.org/understand-melanoma/preventing-melanoma/why-is-tanning-dangerous
Indoor tanning. American Academy of Dermatology. AAd.org. Web. 25 May 2016.
https://www.aad.org/media/stats/prevention-and-care
Tags: