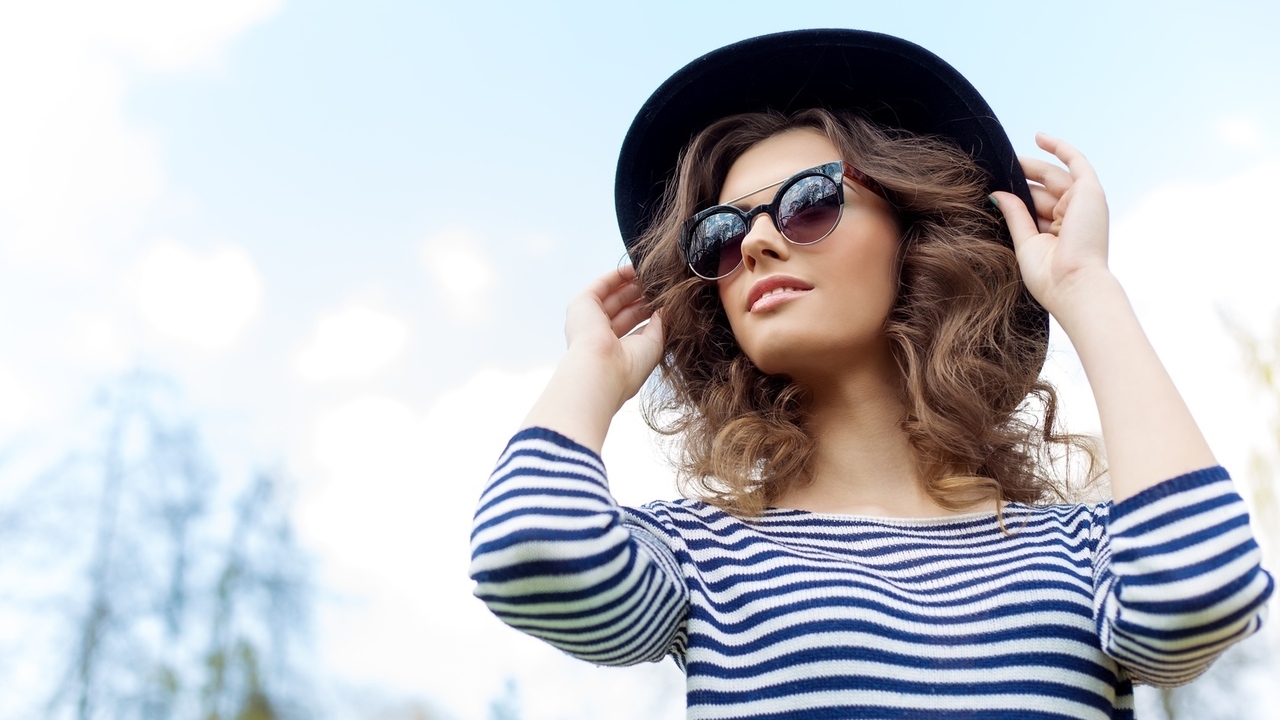 nyushashypulia27/Fotolia
Even though we know that flossing our teeth is good for us, it can take many years before we develop the habit. Sun smarts may be the same.
Many of us are aware of the risks of skin cancer, and the pull of a good tan can still be strong — sunbathers compete with rotisserie chickens for the best in color.
Let's start protecting our skin this year. It may require some mindfulness at first but eventually it will become a habit.
There has been a significant drop in the use of tanning beds, according to JAMA Dermatology, resulting in 1.6 million fewer women using them in 2013 compared to 2010. (1)
However, the summer sun is more difficult to escape.
None of us want to stay inside through the warm months of the year, but ultraviolet (UV) indexes are becoming more and more problematic. The UV Index used to only go up to 10, or "very high." Now there is an "extreme" category above that threshold. (2)
There is a way to test the UV index without being a meteorologist. If your shadow is taller than you, you are being exposed to higher levels of UV radiation, and limiting your time outdoors is a good idea.
Here are some other ideas to keep your skin protected all summer long:
1) Hats and clothing
Clothing is our first line of defense against those harming UV rays, according to the Skin Cancer Foundation. (3) A white T-shirt has a sun protection factor (SPF) of about 7, so make sure to wear sunscreen underneath. This is especially important when that SPF drops to 3 if the T-shirt gets wet. (4)
The more skin you cover, the better. This includes your scalp. And it's a good idea to change the part in your hair periodically.
Wide-brimmed hats not only look fashionable, they also protect the top of your head, which most people forget to sunscreen.
2) Indoor time
If you must be outside, staying in the shade will significantly reduce your UV exposure. However, when the UV index is extremely high (above 10), consider avoiding the sun entirely between 10 a.m. and 4 p.m.
There's plenty to do indoors during those hours. Prep your dinner during the daylight hours. Make some arts and crafts with the kids that you can enjoy outside once the extreme warning has dissipated.
3) Sunscreen
Get liberal with sunscreen. Most people aren't using enough, nor are they applying it often enough. The rough estimate is a shot glass-sized amount for your entire body, including the backs of the ears. A nickel-sized amount should cover your face. If you have a day outside, repeat every two hours, and more often if you are swimming. (5)
4) Sunglasses
UVA and UVB rays are not just a danger to your skin, but also to your eyes. UV rays can lead to macular degeneration, which is a leading cause of vision loss for older Americans. (6)
Not all sunglasses are created equal. Check the label to see if they promise a 100-percent block against UV rays.
5) Replace sunbathing
Lying in the sun used to be an activity, and we don't want to tell you to relax less. However, consider relaxing responsibly and becoming more acquainted with the shade. Too much UV exposure is thought of to be the biggest risk factor for most melanomas, according to the National Council on Skin Cancer Prevention. (7)>
It may have been your hobby in the past, but now you have the opportunity to find a new summer passion.
Reviewed July 13, 2016
by Michele Blacksberg RN
Edited by Jody Smith
Tags: