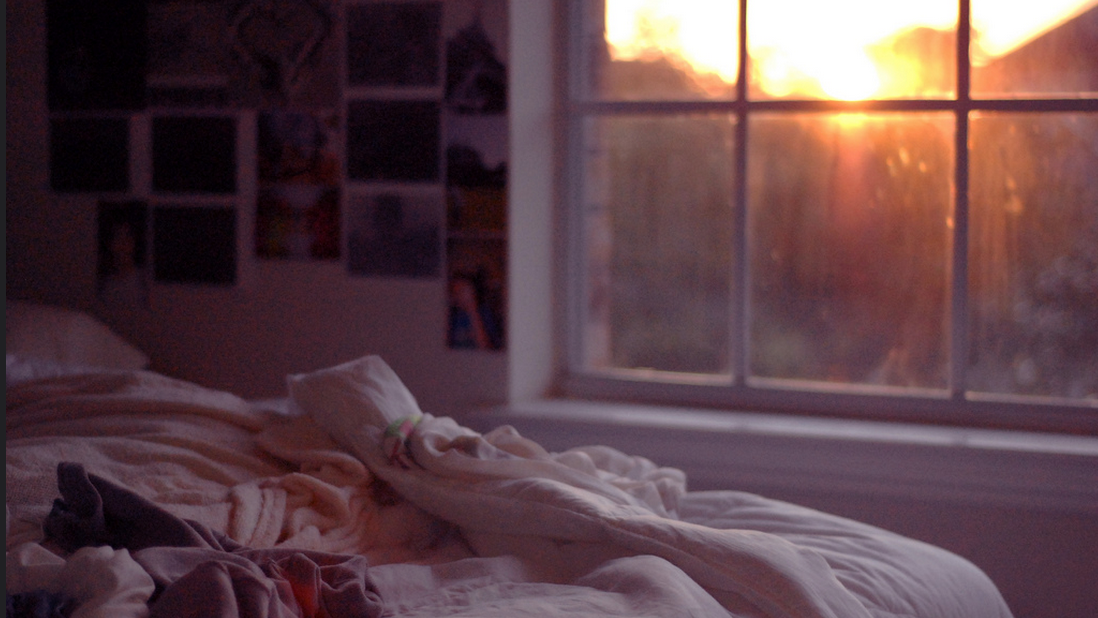 femme run/Flickr
Tired of feeling like a zombie in the mornings? It may be time for you to make some lifestyle changes so you can get more sleep at night.
Here are 10 tips from health experts and everyday people who have found the secret to peaceful sleep.
1) Turn off electronic devices, such as your TV and cell phone, at least an hour prior to your bedtime, suggests Heidi Hanna, CEO of SYNERGY and author of "Stressaholic."
2) Take more breaks during the day to recharge your energy so you're not constantly increasing stress levels without any relief, Hanna said. These breaks can include practicing meditation.
3) Aim for consistent physical activity, including 20 minutes of intense aerobic activity each day, she added. If you're super-busy, you can take just five minutes during different parts of the day to run up and down the stairs, or anything else you can get away with.
4) Keep a notepad by your bed to jot down any ideas that pop into your mind as you start to drift off to sleep, Hanna said. When you're relaxed, your brain tends to come up with its best ideas.
5) Have a clear and consistent wake-up time, urges Dr. Jose Colon, founder of Paradise Sleep and author of "The Sleep Diet, A Novel Approach to Insomnia." Women with insomnia may try to compensate for lost sleep by taking naps or sleeping in on weekends, which can ruin your ability for healthy sleep.
6) Make sure to have a healthy diet to help stabilize blood sugar levels, and avoid excessive carbohydrate consumption late at night, advises Dr. Barry Sears, author of "The Mediterranean Zone."
7) Don't use your bedroom and bed for daytime activities, such as games or work, cautions Lisa Bahar, a licensed professional clinical counselor.
8) Avoid drinking alcohol at night, Bahar said. Drinking alcohol doesn't promote restful sleep, although it may at first appear to calm nerves.
9) Wake up and go to sleep at the same time every day, even on weekends, so your body gets in a daily routine, recommends Dr. Jennifer Caudle, an assistant professor at Rowan University School of Osteopathic Medicine.
10) Make sure your bedroom has ideal sleeping conditions, Caudle said. For example, keep the room temperature cool and the lighting dark. If you're able to, have a mattress and pillows that are comfortable. You can also put up black-out curtains to block out any unwanted light.
What helps you get a full night of sleep? Please share in the comments section below.
Sources:
Hanna, Heidi. Email interview. July 17, 2015.
http://synergyprograms.com/speakers/heidi-hanna
Colon, Jose. Email interview. July 18, 2015.
http://paradisesleep.com/about
Sears, Barry. Email interview. July 18, 2015.
http://www.zonediet.com/about-us/dr-sears
Bahar, Lisa. Email interview. July 18, 2015.
http://lcbahar.wix.com/lisa-bahar
Caudle, Jennifer. Email interview. July 18, 2015.
http://www.jennifercaudle.com/about_b.html
Reviewed July 22, 2015
by Michele Blacksberg RN
Edited by Jody Smith