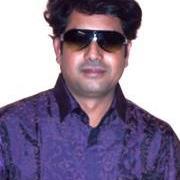 share:

Forehead lift Surgery seeking facial rejuvenation procedures in Las Vegas and Henderson
Brow lift surgery remarkably rejuvenates the entire face, by naturally elevating the upper third of the face and directly counteracting the gravitational forces that contribute to an aged and tired look. In addition, forehead lines and furrows tend to make an individual look angry, and the smoothing effect of a brow lift can change your look from tired and unapproachable to pleasant, relaxed, and inviting.
Dr. Brown prefers a minimally invasive approach to forehead lifting, also termed "Endoscopic Brow Lift". With this technique, several small access incisions are made in the hair-bearing scalp, and special instruments are used to release and elevate the brows while smoothing forehead lines and furrows in a natural manner. The end result is never overdone, as a "surprised-look" is unacceptable. Dr. Brown loves the simplicity of the procedure, yet the powerful rejuvenating effect that it provides, even effecting improvements over the cheek down to the jaw line in many individuals. The end result is a youthful, well-rested, and refreshed version of you, without any stigmata of cosmetic surgery.
Procedure Description:
•The procedure is done on an outpatient basis under general anesthesia. Hair is parted and not shaved or trimmed. Preservation of hair follicles is essential. Patients who chemically treat or dye their hair should do so right before the procedure. Efficient endoscopic technique is preferred because it minimizes incision lengths leading to less pain and decreased potential for hair loss. Anterior hairline height is subsequently preserved in this minimally invasive approach. This procedure has less risk and a quick recovery compared to "Coronal Brow Lift", where large incisions are made in the scalp, and a strip of hair bearing scalp is actually removed
•A total of 5 access incisions of 1.5 cm are made within the hair-bearing scalp. Special instruments and a camera are utilized to visualize the deeper forehead tissues at the level of the eyebrows. Blunt spreading motions at this level (no cutting) are used to release areas of adherence, and the brows naturally set back. Muscles which give rise to frowning are weakened by blunt spreading of these muscle fibers
•Maximal brow elevation is desired at the time of surgery, as some expected relaxation will occur within weeks after the procedure. Brow elevation is never overdone, and always looks natural
•The elevated eyebrows are maintained in position by the placement of temporary hardware at two of the scalp incisions. Skin staples close the incisions. Staples are removed in the office at one week and all hardware is completely removed at 3 weeks in the office with no discomfort
To know more about to learn forehead lift surgery in las vegas please visit us at: http://www.deserthillsplasticsurgery.com/forehead-lift-procedure.php