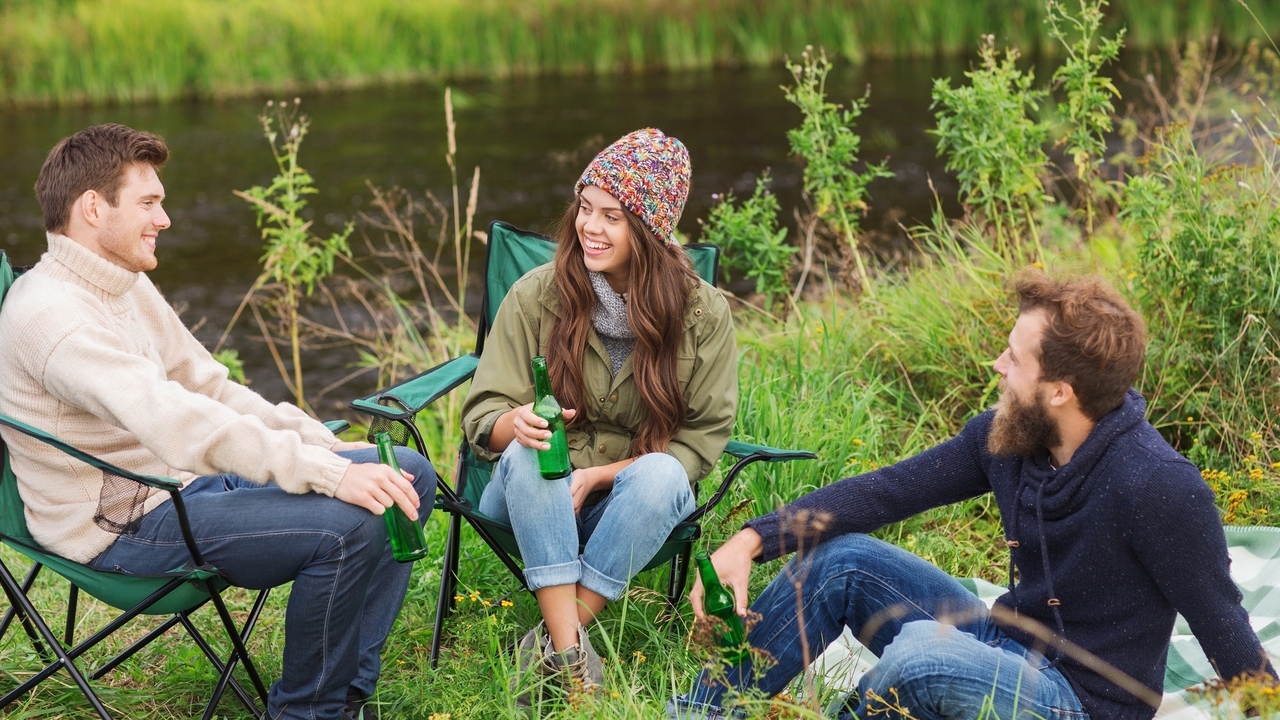 Lev Dolgachov/PhotoSpin
Open relationships are an option for people who are perhaps less traditional than standard monogamous couples.
Open relationships have been around perhaps as long as men and women have existed in close proximity to each other.
In some eras, open relationships were sought out and practiced only in secret. The subject was taboo in public society, and those who practiced this arrangement could face fierce retribution if they were discovered.
In recent generations, advocates for open relationships have been increasingly able to speak out publicly, and more people have felt the freedom to find out if it's right for them.
Are you and your partner intrigued by the idea of being committed to each other, yet free to pursue sexual experiences outside the primary relationship?
There are some guidelines you may want to follow to ensure that the transition goes as smoothly as possible for all parties.
First of all, be clear on your definition of what an open relationship actually is.
The definition may be slightly different for each couple. Life, sex, and relationship coach Natalie Vartanian defines an open relationship as follows:
"An open relationship is a partnership where there is an option to be emotionally and/or physically intimate with other individuals," she said in an email.
"More than anything, there is openness in communication, honesty, dynamics of the relationship and being able to design (and redesign) what that relationship looks like so that it works for all individuals."
It's also necessary to know why you're pursuing this type of relationship, including the benefits and potential drawbacks.
Vartanian believes that with an open relationship comes less dishonesty, and as a result partners won't feel the need to hide information from each other.
"The reason I believe [open relationships] can work is because that level of communication and vulnerability brings people so much closer — being able to play with and sometimes act on the desire for others brings so much passion back into the relationship," she said.
Vartanian is currently in her second open relationship.
"We see ourselves as very playful when it comes to sex — we want to experiment and grow and explore," she said. "We want to work through the guilt and shame we have felt around sex most of our lives and feel completely sexually liberated."
However, she noted that some couples may experience more jealousy and insecurity as part of the process.
Here are her top tips for making an open relationship work:
1) Take the charge away from jealousy and/or play with the jealous energy.
2) Think about jealousy in a different way, such as "jealousy is merely unowned desire."
Sienna Sinclaire, a sex and dating coach, has been in open relationships for 12 years.
She realized that open relationships were meant for her after she kept repeating the same pattern of cheating on a long-term partner.
"I knew monogamy wasn't working for me, and I knew there were other ways to live, as there's no one-size-fits-all for dating," Sinclaire said in an email. "So I created my own style of dating: open relationships but tailored it to fit me."
She had more fun dating in this fashion, and believes for her it's unrealistic to expect to find everything she wants in one guy.
She believes that the definition of an open relationship varies between individuals.
For example, a single woman might be in an open relationship with five men, but is not serious with any of them. Another woman may have one serious relationship and see other men on the side with the consent of her main partner.
"The important thing is to establish right away with your partner(s) how you define it so there's no confusion," Sinclaire said.
An open relationship could be a solution to the boredom experienced by many couples who have been together for long periods of time.
"I think it helps you to appreciate your partner more," SInclaire said. "We always want what we can't have, but when all of a sudden you can have it, it's not that big of a deal. And you're more likely to respect your partner for that."
Sinclaire does acknowledge the pitfalls of open relationships in some situations. The number one issue is jealousy, but there are several situations that can lead to discontent.
"You can get into an open relationship with someone and realize how much you want to only be with them, but they still want only open relationships," she added.
"I've had that happen many times with people I've dated to where they were open to the idea but couldn't handle it."
The main way to make open relationships work, in her opinion, is to first try it out to see if it's right for you.
You also have to be honest with yourself. If you're a person who gets jealous easily, an open relationship is not the best option.
However, if you understand the root cause of your jealousy, it might allow you to be more open to the idea of you and your partner welcoming other partners into your lives.
Do you think open relationships can work? Please share in the comments section.
Sources:
Vartanian, Natalie. Email interview. February 20, 2015.
http://nataliethecoach.com/about-natalie
Sinclaire, Sienna. Email interview. February 20, 2015.
http://www.naughtylifestylecoach.com/women/user/about.php
Reviewed May 15, 2015
by Michele Blacksberg RN
Edited by Jody Smith