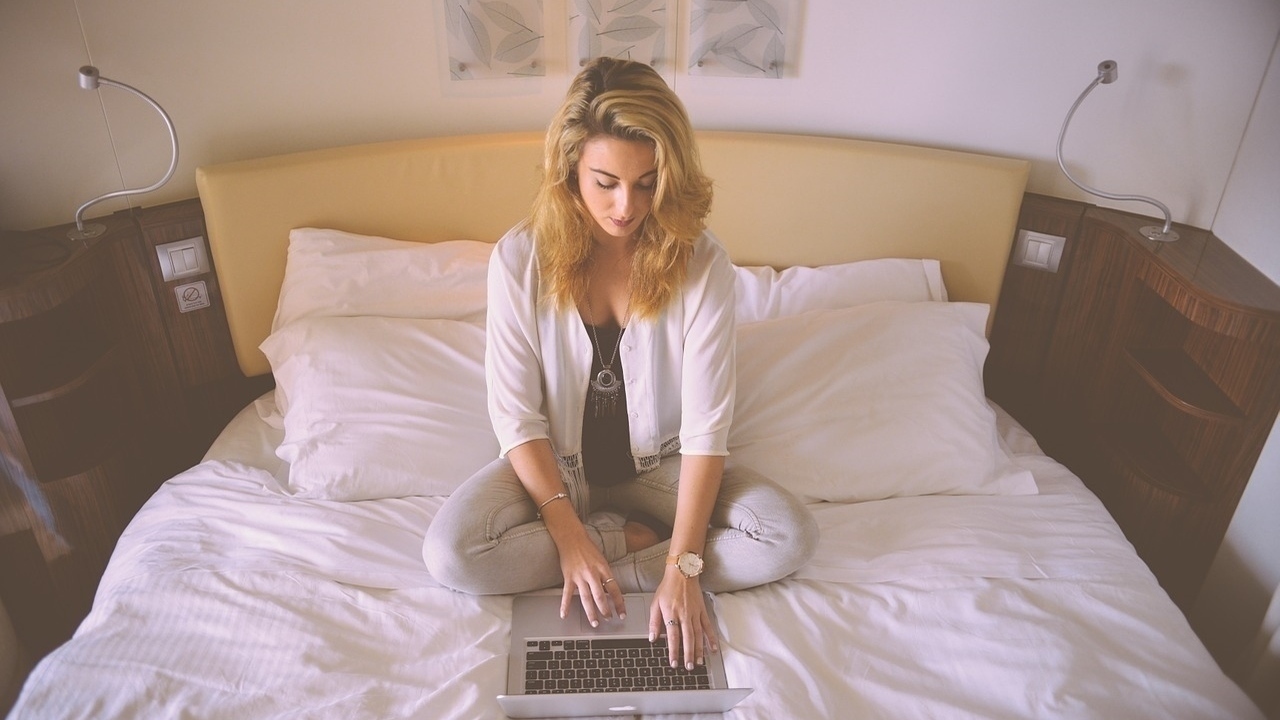 stokpic/Pixabay
It may be taboo to admit to even momentarily lusting after another person while in a committed relationship, but the temptation in everyday life is real.
The Ashley Madison hack showed us all that. So what are some ways we can be in more control of our urges while in a committed relationship?
Experts have 10 tips to help avoid giving in to the temptation to cheat:
1) Make sure you and your partner have the same definitions and expectations when it comes to relationships and cheating. According to Theresa Lyons, a matrimonial lawyer with a master's degree in social work, continuous communication is an important part of any relationship.
It's not enough to set boundaries and guidelines at the beginning of a relationship — you need to check in with each other over the years to make sure nothing has changed.
2) Pay attention to the small decisions you make that can lead you down a slippery slope, Lyons said. For example, a small chat with an attractive man or woman could spiral out of control if you continually make choices throughout the conversation that could lead to a greater crisis, such as cheating on your partner.
3) Trust your spouse or partner with confidential information. If your long-term committed partner is not willing to share passwords, usernames and IDs with you, that could be a sign of trouble because full trust isn't there.
For some couples, temptation is eliminated if both partners have access to each other's information at all times, Lyons said.
4) Realize that technology is a powerful tool that can both help and harm marriages. Digital infidelity is very similar to non-digital infidelity — in both cases, at least one partner is engaging in pleasure-seeking activities without the other partner's knowledge, Lyons added.
Digital infidelity may include secret emailing, texting and video communication, which could all eventually lead to flesh-to-flesh contact.
5) Be understanding of the human factor. Instead of trying to hold your partner hostage, leave some room for your partner to be human and make mistakes. This recommendation comes from Yvonka De Ridder, a clinical sexologist, and marriage and family therapist.
Even after creating guidelines and boundaries, people still make mistakes, because we're all only human after all. Be reasonable with your boundaries and do your best to respect each other.
6) Be prepared to put time and effort into your relationship. In fact, De Ridder believes that marriage or relationships, in general, do require work — they won't come naturally all the time. This is especially true when you have multiple responsibilities, such as your career, family and children.
7) Schedule date nights regularly. Don't assume that the same passion and intimacy will always exist in a relationship without any effort, she said. Make sure you actually go through with date nights consistently, as well.
8) Try couples therapy. You don't have to have issues to benefit from therapy, De Ridder stated. In fact, going to therapy can help prevent seemingly minor issues from growing into deal breakers.
Preventing any major relationship problems from brewing can help both partners avoid infidelity. Some major issues that could contribute to infidelity, if left untouched, include resentment, loneliness, and the lack of intimacy and support.
9) Evaluate your personal relationships outside of marriage or your long-term committed relationship. It's natural to seek attention from other human beings, but just make sure the attention you need outside of your romantic relationship is appropriate, De Ridder said.
Sometimes your intentions may be right, but in a moment of weakness, you could follow through with interactions outside of your relationship that end up potentially ruining your trust with your partner.
10) Facilitate intimacy within your relationship. Besides going on regular dates, find a hobby or activity that you can both find enjoyment from together, said Jessica Heimark, a marriage and family therapist, and director of clinical services at Pathways Therapeutic Services Inc.
Seek emotional support from your partner instead of someone who may not have clear intentions. Don't sign up for any dating websites. Go out in groups instead of one-on-one with the opposite sex, and make sure to initiate affection, romantic gestures and flirting with your partner.
What are your suggestions for resisting the temptation to cheat, especially with the availability of adultery websites like Ashley Madison? Please share in the comments section below.
Sources:
Lyons, Theresa. Email interview. August 25, 2015.
http://www.lyonspc.com/theresa-a-lyons
De Ridder, Yvonka. Email interview. August 25, 2015.
http://dryvonka.com/about-dr-yvonka-de-ridder
Heimark, Jessica. Email interview. August 25, 2015.
http://www.pathwaystts.org/about-us.html
Reviewed September 4, 2015
by Michele Blacksberg RN
Edited by Jody Smith