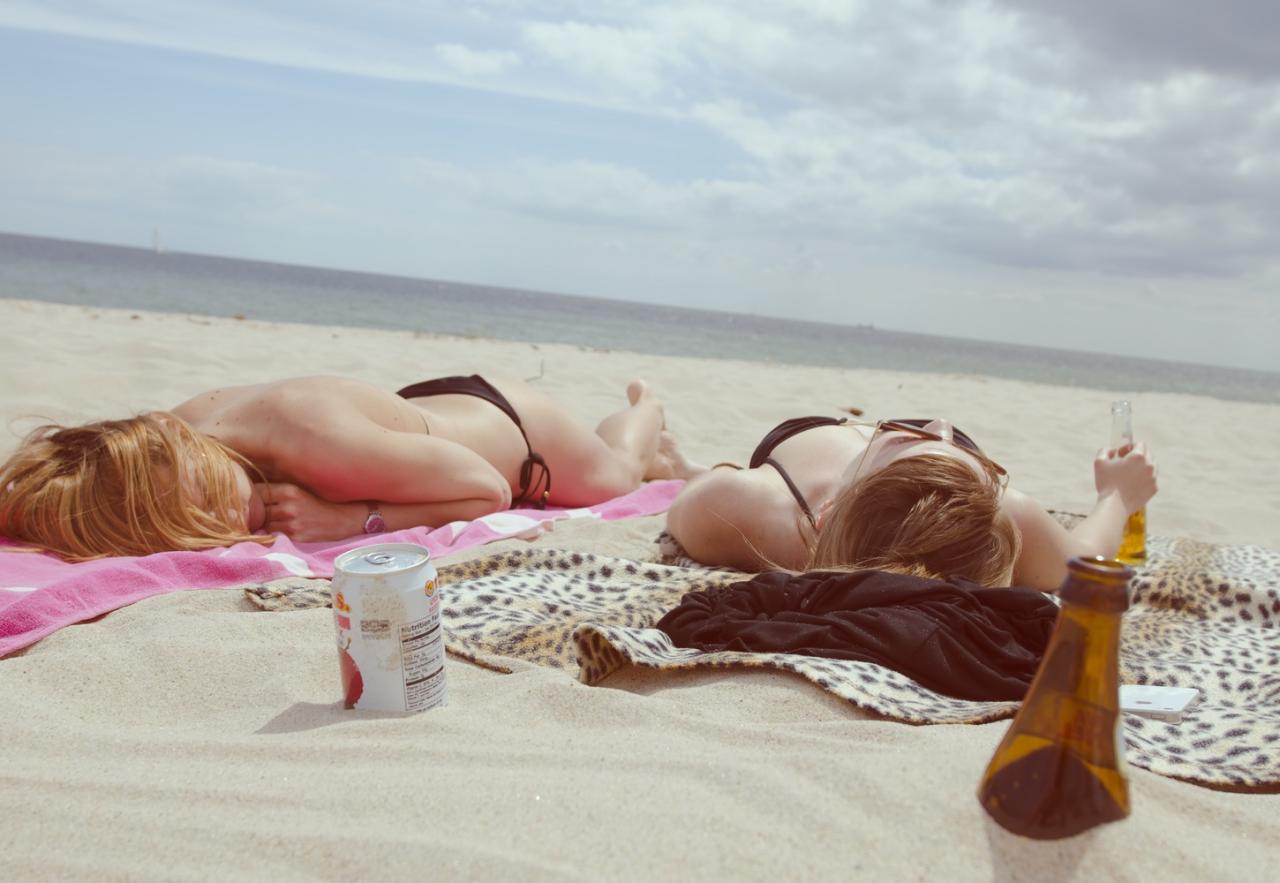 Maciej Serafinowicz/Unsplash
After spending a few weekends at the pool, you may notice some changes in your skin. Don't necessarily jump to the worst-case conclusion, but do make sure your skin changes don't resemble any of the following signs. If they do, don't be afraid to make an appointment with your dermatologist.
Here's what to look out for:
1) One or more of your moles has changed. For example, it may be cause for concern if a mole turns darker in color, its borders become asymmetrical, or if it starts to itch or bleed, according to Dr. Debra Jaliman, author of "Skin Rules: Trade Secrets From a Top New York Dermatologist."
2) A red patch on your skin starts peeling or bleeding. This could be a warning sign of skin abnormalities, Jaliman said.
3) A sore on your skin doesn't appear to be healing. Keep in mind that there are a variety of skin cancers with their own particular signs — this is just a general sign of skin cancer, according to Dr. Elliot Hirsch, a plastic surgeon in Los Angeles, California.
4) Nodules or lumps appear to be growing on your skin.
5) Pigment seems to be spreading from one spot on your skin, over the border, and into other parts of your skin, according to the American Cancer Society. Redness or swelling beyond a spot's border should be noted, as well as any changes in sensation (such as itchiness, pain or tenderness), and in surface appearance (such as bleeding, scaliness or oozing).
6) Remember the A-B-C-D-Es of melanoma which include typical warning signs like asymmetry in moles, Hirsch said.
7) Spots on skin that have indistinct and irregular borders need to be watched.
8) Dark-colored lesions or spots on the skin are more likely to be cancerous than lighter spots.
9) Moles with increasing diameters are linked more often with skin cancer than smaller, noncancerous spots.
10) Keep a close eye on spots or moles evolving in any way over the past few weeks or months, including in color or size, according to the Centers for Disease Control and Prevention.
To avoid developing skin cancer, Jaliman recommends staying out of the sun from 10 a.m. to 2 p.m. as much as possible, as well as wearing a broad-spectrum SPF 30 sunscreen with a high concentration of zinc oxide every day.
Wearing a hat with a 2-inch brim can also be helpful in skin cancer prevention. Wear sun-protective clothing with sunglasses that have UV 400 protection when you're outside, she added.
Hirsch suggests wearing long-sleeved, loose-fitting clothing that can help block the sun as well.
Do you have any important signs or symptoms of skin cancer to share?
Sources:
Jaliman, Debra. Email interview. July 14, 2015.
http://www.drjaliman.com/debra-jaliman-md.html
Hirsch, Elliot. Email interview. July 18, 2015.
http://www.hirschplasticsurgery.com/About-Dr-Hirsch
Centers for Disease Control and Prevention. What Are the Symptoms of Skin Cancer? Web. August 2, 2015.
http://www.cdc.gov/cancer/skin/basic_info/symptoms.htm
American Cancer Society. Signs and symptoms of melanoma skin cancer. Web. August 2, 2015.
http://www.cancer.org/cancer/skincancer-melanoma/detailedguide/melanoma-skin-cancer-signs-and-symptoms
Reviewed August 5, 2015
by Michele Blacksberg RN
Edited by Jody Smith
Tags: