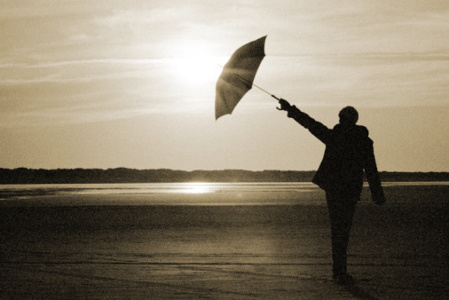 Time of Day Matters
In the continental United States, the hours between 10 am and 4 pm are the most hazardous for exposure to the sun's ultraviolet rays. In North America, UV rays are the greatest during late spring and early summer.
You are exposed to UV rays on cloudy and hazy days as well as bright and sunny days. Ultraviolet rays reflect off water, concrete surfaces, sand and snow.
Limit your exposure to the sun during these peak hours. If you must be outdoors, seek shade, wear protective clothing and use a sunscreen product liberally.
Photo: Getty Images